5 ways to use text messaging for nonprofits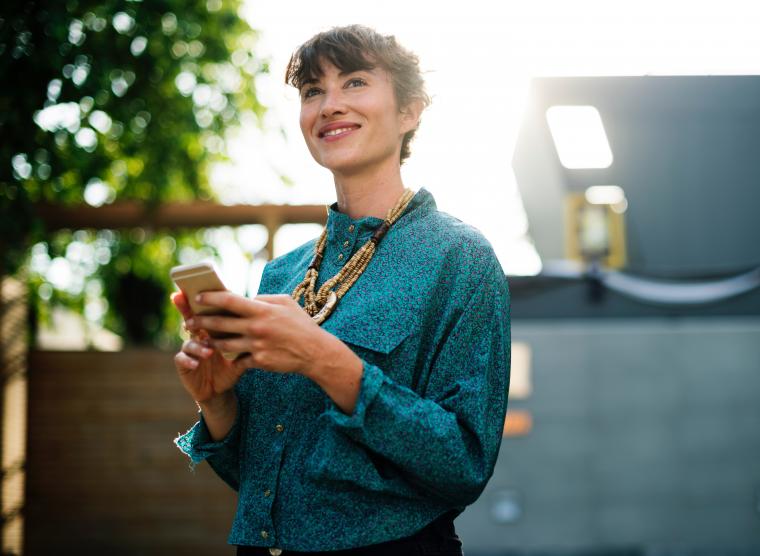 This guest post was written by Rob Blatchley, VP of Product for Mogli SMS, a Salesforce app that integrates two-way text messaging, surveys and chatbot with Salesforce.
Text messaging, also known as short messaging service (SMS), is the most prevalent method of communication for American adults under 50. And with a 98% open rate, it can also be one of the most effective means of communication for businesses and nonprofits alike.
Great. Thanks for the statistics.
But how exactly does text messaging help my nonprofit?
While text messaging technology has been mainstream for years, its massive potential is just now being discovered by organizations around the globe. Chatbots and text services are taking over as a mainstay of communication with clients and donors alike. Why? Because they offer various options for keeping your organization front and center with your donors.
Below are five ways your organization could use text messaging and improve donor relations. Plus, we've included five real-life use cases to show how Mogli SMS clients and partners are using text messaging to improve their organizational effectiveness.
1. Improve your inbound and outbound communication
How you can use text messaging for your nonprofit: education, outreach, reminders, registration, donation requests, organizational updates
Email isn't going anywhere and it will continue to serve as an important tool for nonprofit inbound and outbound marketing. But when comparing open and response rates, email can't touch text messaging. The typical open rate for SMS is 98% with a 45% response rate. In other words, if you send a text message from your organization, you're all but guaranteed it will be read.
What this could look like for you:
Citizens Climate Lobby (CCL) uses text messaging to enhance its constituent responsiveness and coordinate non-partisan political actions to address climate change. CCL is an early advocate for text messaging. When members register with their organization, CCL requests permission to communicate via text so they can keep them informed and ready to advocate for climate change policy on a moment's notice.
2. Improve your operational efficiency
How you can use text messaging for your nonprofit: automated case creation, quality control, donor qualification, proactive support
Most organizational leaders think of text messaging as a tool to either blast a text message campaign to potential clients or donors or to have a two-way conversation for customer support purposes. While these are two important use cases, using SMS internally for operational efficiency and quality control, alongside Salesforce's Nonprofit Success Pack, can pay dividends in the long run.
What this could look like for you:
Proyecto Mirador, an organization that replaces open, wood-burning cookstoves with a more efficient alternative in Honduras, is a longtime proponent of using technology to meet the needs of nonprofit employees and stakeholders. Proyecto Mirador relies on text messaging to "activate" their clean cookstoves in rural Honduras.
Technicians build a cookstove and then send a text message registration code via Mogli SMS to their Salesforce instance. This text message triggers an automation inside of Salesforce to mark the stove as complete and begin sending informational and maintenance related messages to the stove owner.
3. Conduct Surveys and Automated Conversations
How you can use text messaging for your nonprofit: surveys, reducing program dropoff, reducing live agent and call center needs
Text messaging is an ultra low-barrier means of communication. According to Pew Research, 95% of Americans own a cell phone (77% smartphones). Therefore, regardless of a stakeholder's socio-economic status, it is highly likely that you can reach them with a text message. And, when comparing to email or phone calls, it's likely that they'll read and/or respond to the message.
But why stop there? By allowing clients to interact directly with the messaging service via SMS and automatically provide intelligent responses, nonprofits can offer self-service functionality (think: registration, directions, or customer service), reducing on-hold times and the need for live agents.
What this could look like for you:
The Center for Employment Opportunities (CEO) has assisted almost 25,000 formerly incarcerated individuals across the country to find full-time employment and get back on their feet. CEO offers programs in life skills, work readiness, transitional jobs and full-time employment to its program participants. Before using SMS surveys to obtain feedback, CEO asked its participants to fill out paper surveys after classes or program milestones. However, those paper surveys had low response rates, required manual data entry and rarely provided a timely response to the participants that needed it most. Now that CEO is using Mogli for SMS Surveys, they can obtain, report on, and respond to feedback in realtime, at a fraction of the cost of paper-based surveys.
4. Donation Management
How you can use text messaging for your nonprofit: text to donate, text to pledge, text to case, text to opportunity
Many nonprofits use text messaging to request donations from their contacts and leads. This can be an important and effective means of obtaining donations. But what if you don't yet have a contact/lead record for the person that wants to donate? Many nonprofits are now using text message keywords and inbound marketing to connect with potential donors and capture their basic information so they can follow-up with them later.
What this could look like for you:
The Koby Mandell Foundation runs therapeutic healing programs for those who have lost a mother, father, sister, brother, or child to terrorism.  At several recent events, organizers worked with the team at Mogli SMS to advertise a phone number and ask attendees to text the word 'Donate'. The team at Koby Mandell Foundation could create a response message that could send various options including a link to their donation site, a request for specific donation amount, or ask for more contact information. They could also auto-create opportunities in Salesforce from this SMS communication.
5. Have better volunteer management and engagement
How you can use text messaging for your nonprofit: volunteer recruiting, registration, event reminders and information
Many nonprofits require dedicated and constantly growing teams of volunteers to serve their constituents. Salesforce, along with some amazing third-party apps on the AppExchange, provides an excellent platform for organizing volunteers and their time. Text messaging offers an adjacent means to assist with recruiting and registering volunteers, and ensuring volunteers are always properly informed.
What this could look like for you:
HandsOn Connect, one of these third-party apps on the Salesforce AppExchange, is an important strategic partner for Mogli. HandsOn Connect is designed specifically for managing volunteer engagement and provides a public website for volunteers to register, manage and track their activities, and nonprofit organizational partners to coordinate volunteers and events.
Because SMS offers such incredible engagement rates, the team at HandsOn Connect is now recommending Mogli SMS to most of their clients as an integral part of their volunteer management solution.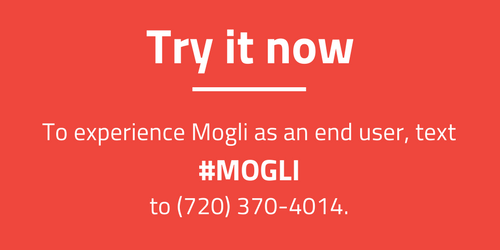 There are plenty of innovative options to use text messaging for nonprofits. Whether your organization is looking to increase engagement with donors or better their operational efficiency, SMS could be a viable option (and one not going away for a while). Nonprofits who embrace forward-thinking technology could be greatly rewarded by the donors and staff.
Ready to see what using Mogli SMS and Salesforce could look like in your organization? We'd love to chat about optimizing your Salesforce instance.