The 1-2 Punch: integrating your online surveys and emails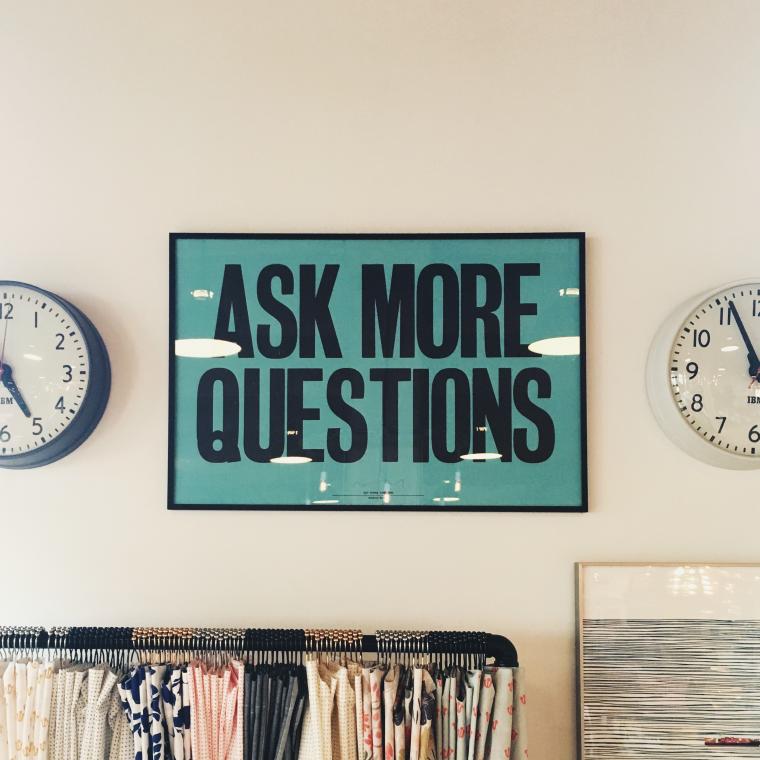 Today's post was written by Jana Barrett, Senior Manager of Content Marketing at Get Feedback, a customer experience survey solution. We have been fans of GetFeedback for a while and recently used it ourselves for a live-voting survey at Dreamforce, where we polled conference attendees.
At this year's Dreamforce conference, Idealist Consulting gave attendees something better than stickers and koozies: the power of doing good.
Rather than giving away massive amounts of swag at their booth, Idealist Consulting used a GetFeedback survey to let attendees vote on where the firm could donate their money instead. Booth visitors voted on three different charitable causes that had an impact in San Francisco, where the conference was held. With over 40% of the votes going toward ending homelessness, San Francisco-based nonprofit GLIDE was gifted $1,000.
Live polling is just one example of the many cool ways companies are leveraging GetFeedback surveys. The feedback software solution offers modern mobile surveys that integrate with Salesforce, equipping companies to engage with their customers on a new level. Some of the world's top brands use GetFeedback to run customer satisfaction and Net Promoter Score surveys, monitor employee happiness and get attendee feedback after events.
In 2014, email service provider Campaign Monitor acquired GetFeedback. Today we'll cover a few of the benefits Campaign Monitor and GetFeedback customers enjoy when used together.
You can drag and drop surveys into emails
Survey distribution is a big part of survey success. In-person and mailer surveys are too old school to survive in our modern mobile world, so organizations need to think critically about how they ask for feedback. Far and away, email is the most effective channel.
Campaign Monitor's GetFeedback integration allows users to drag and drop surveys into their emails. It's literally that simple. This adds a custom button to the email, which recipients can click on to take the survey.
You can use personalization
Email personalization is the key to good open rates and successful campaigns. Popping the recipient's name into the subject line or copy and tweaking content based on their preferences is proven to boost engagement. In fact, emails with personalized subject lines are 26% more likely to be opened and marketers have found a 760% increase in email revenue from segmented campaigns. Why not use the same approach to boost survey response rates?
You can use Campaign Monitor subscriber info with GetFeedback using personalization tags. The tags are simply appended to the end of the GetFeedback survey link. After making this small tweak, you can include the name of the custom field in a survey question to add personalization.
You can embed survey questions into emails
When you count on survey data to make decisions, response rates are important. You can't do much with the feedback if you only get a handful of partial responses. Beyond personalization, there are tons of tactics that improve user engagement, but the key is to make responding as easy as possible.
Embedding the first survey question into an email improves response rates because recipients can answer directly from their inbox. GetFeedback makes it easy to embed NPS questions into Campaign Monitor emails.
Finding the right tools
Emails and surveys are powerful engagement tools on their own, but they're even better together. We're hearing more about the importance of customer experience every day. Delivering a positive experience to customers with each interaction is key to success for the modern business.
Campaign Monitor and GetFeedback have made it their mission help companies transform their customer's experience through beautiful products that function seamlessly together. You can learn more here about integrating GetFeedback and Campaign Monitor.
Ready to take it one step further by integrating both into your Salesforce instance?