3 benefits to integrating direct mail and Salesforce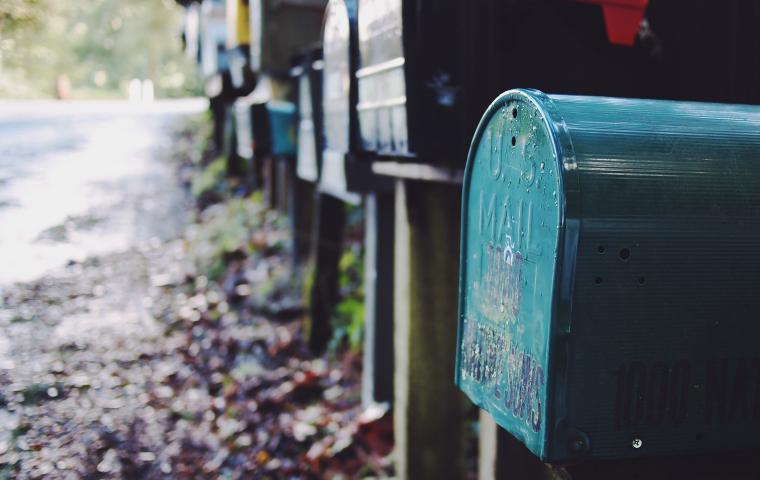 This guest post was written by Stephen Felano and Tim Mulligan of PrintSF, a print marketing app that integrates with Salesforce.
It's an ongoing dilemma that nonprofits have struggled with for years. Donors respond highly to direct mail, but the campaigns are often cumbersome to execute, siloed outside of the Salesforce ecosystem, and notoriously difficult to track and improve as a result.
How can a nonprofit leverage the high response potential of direct mail without the stumbling blocks and pain of numerous data exports into and out of Salesforce, a protracted cost estimation process with a legacy printer, and little to no connection with an omnichannel donor engagement campaign?
The answer is quite simple.
Build a home for your direct mail programs in your Salesforce instance.
Once direct mail resides inside Salesforce, all of the above friction points and many others begin to vanish. Direct mail becomes as easy as email, weaving physical touch points in with digital drip campaigns. The days of constant data exports, back-and-forth cost estimation and print ROI uncertainty are gone. The era of high-response and fully-custom print communication with donors, a totally streamlined print campaign development and execution process, and complete print ROI certainty for your nonprofit has arrived.
Nonprofits enjoy huge benefits when their direct mail initiatives begin and end inside Salesforce.
Benefit #1: Donor prospecting and retention campaigns are automated, with emphasis on online engagement
Direct mail can be used as a catalyst to drive traffic and action to online properties. Nonprofits can turbocharge live connects with donors via an in-hand touch, and follow-up calls triggered by direct mail delivery. Donor retention and loyalty grow when tactile communications are strategically folded into digital nurture campaigns.
And the best part: nonprofits can send, track, and measure donor engagement direct mail in minutes without exporting.
Benefit #2: Acknowledgement notices, reminder announcements, and year-end communications are issued based on triggers
In-hand donation acknowledgment letters are triggered for issue shortly after a donor finalizes his or her gift. Donation reminder communications are automatically mailed to the donor at specified intervals following the initial gift date to remind of past giving and encourage follow-on donations. Failed payment notifications are automatically issued if a donor's payment method is declined. Year-end appeal communications and final donation statements are issued at the right time to the right donors based on pre-determined trigger dates. All print communications are tracked to delivery through Salesforce.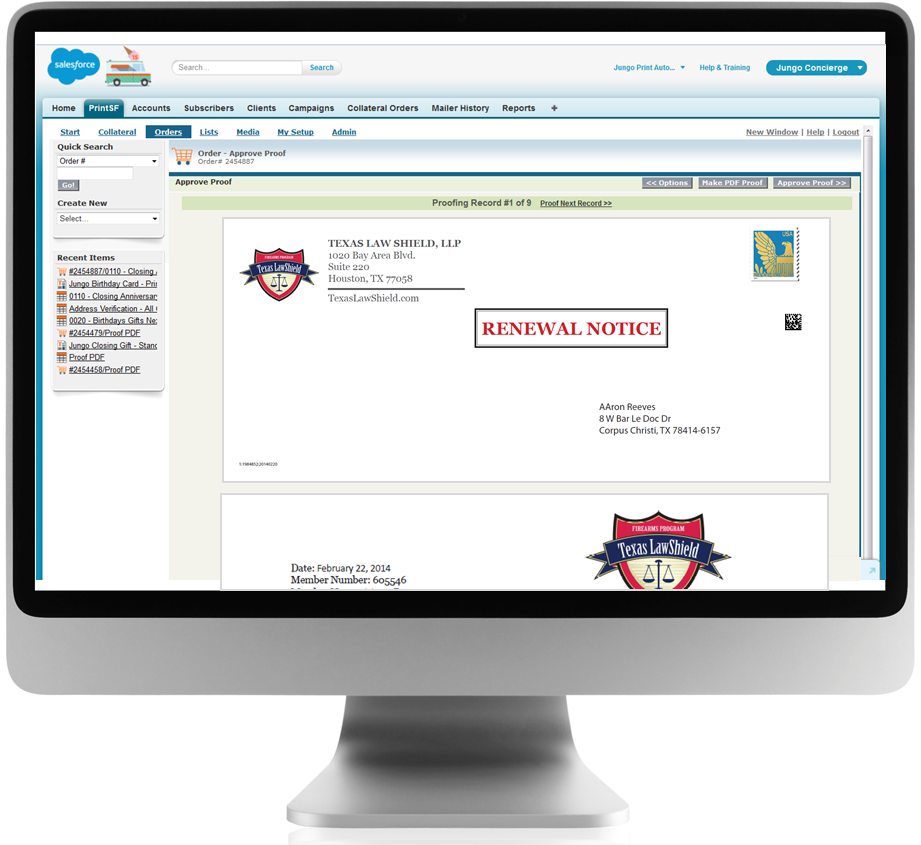 Benefit #3: Event marketing is simplified and amplified in a way that boosts donor attendance
Nonprofits can easily version and send invitations and announcements to donors in a way that complements the reach of digital event awareness campaigns. Print communications can be added to an omnichannel event promotion initiative in a way that punctuates digital communications at strategic intervals, spurring event registration and attendance. Invitations and announcements can be customized to align with individual donor history and issues of interest, so they resonate with donors to the highest degree possible.
If you're fed up with a sea of donor record exports for direct mail campaigns that are siloed outside of your CRM, it's time to build a home for direct mail inside your Salesforce instance. The advantages of bringing your Salesforce donor data and direct mail programs under one roof are immense. Your nonprofit will experience greater direct mail campaign efficiencies, increased donor response rates, and complete print ROI certainty.
Want to learn more about how integrating direct mail into your Salesforce instance could revolutionize your nonprofit? Let's schedule a call to explore how direct mail can be integrated into your Salesforce instance.