3 cool Pardot features you should be using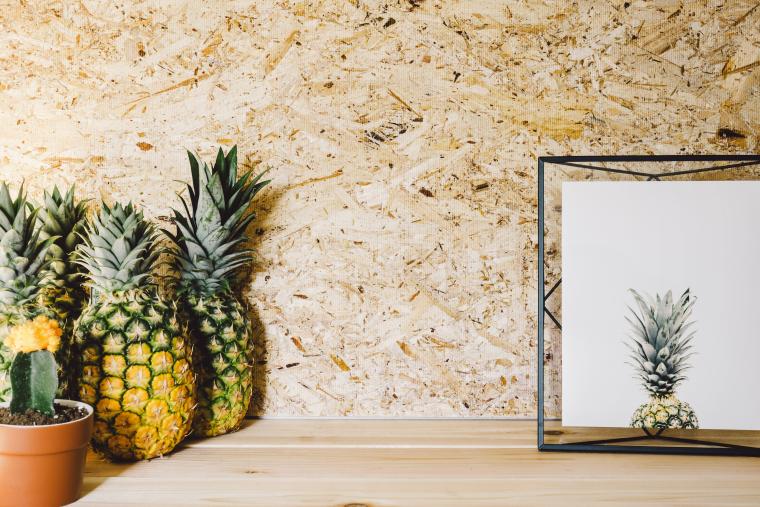 We created a newsletter to help Pardot users expand their knowledge on (and love for) Pardot. Sign up for your dose of marketing automation goodness here.
Having seen a number of different marketing automation platforms, I feel confident that as long as an organization has time to dedicate towards building out a marketing program, they can be successful with Pardot. And with new Pardot features being rolled out regularly, it's becoming even more user-friendly and intuitive to use the platform.
Pardot has such a wide variety of bells and whistles, so many you might not even use them all, that I'm going to highlight a few of my new and less well-known favorite features.
You might be familiar with automation rules, the Pardot feature that allows administrators to trigger a variety of actions when a particular of criteria is met. Well, Pardot has now taken one of the most useful features in the system and given it a bit of extra pep.
Automation rules now have the ability to be repeated. Administrators can choose how many days must pass before a prospect is eligible to have the repeat rule applied to them. They can also choose unlimited matches or limit it to a certain number.
A real world example of how this could be used is with reminders to prospects. Let's say you have a field on a prospect record for an expiration date of a service. You could trigger a marketing email every time the expiration date is getting close. And you could choose if they always get the email on the expiration date or if you want to limit the number of times that marketing email would be delivered regarding re-subscribing.
Kiosk Mode saves you time with sign ups at events
Have you ever been to an event where a vendor booth was still using a paper sign up? Or maybe you've been the staff member who had to upload all those paper sign ups into your database.
Well, kiosk mode is here to save the day! Kiosk mode is a Pardot feature for forms that allows multiple form entries without dropping a cookie and tracking the form submitter and their device.
A prime example of a kiosk mode is any event where your organization is using one device (like a tablet) to enter prospect information through a Pardot form. This allows for event attendees to sign up without the device being tracked. Throw away your paper sign in and move your excel document to trash. With this Pardot feature your organization will save valuable time by automatically adding form submissions to your database.
You can find Kiosk Mode by going to the "Look and Feel" section then selecting the "Advanced" settings. Just check the box to make sure it's switched on.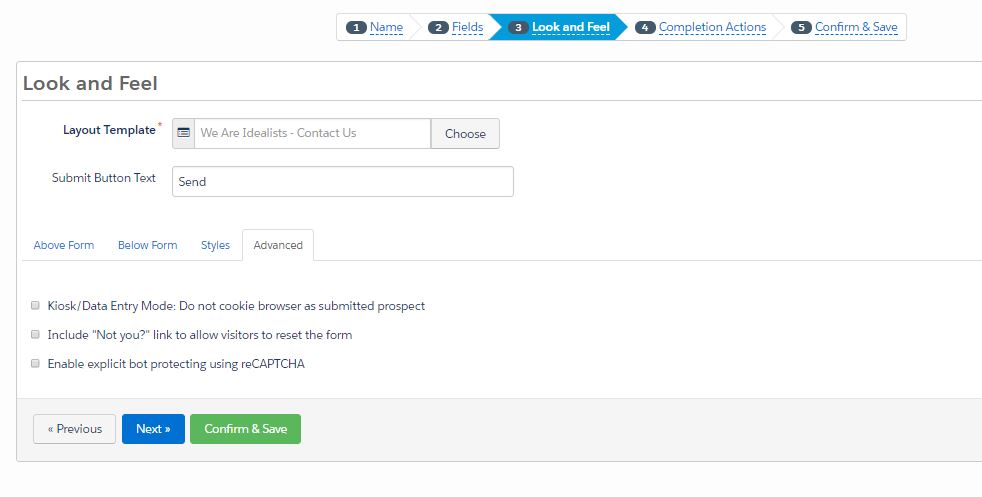 This Pardot feature is great for sales teams.
On a Prospect's record, this feature shows you a timeline of a specific prospect's score. You can see each bump or drop in points and hover over the different markers to see what happened to change their score.

By hovering over the markers within the report you can see what happened to affect the score.  You can also use the view filters and date range filter to customize your view. By switching from looking total score view to score by activity you can see a breakdown into type of activity such as forms filled out, links clicked, or files downloaded. By moving the date range filter at the bottom you can zoom in on a certain month or year to examine activity closer.
Ultimately this Pardot feature allows you to take a closer look at the interaction with a specific prospect and your content. The great thing about this feature is you can use it as soon as you see prospect activities being tracked.

Stay up to date with the newest Pardot features
A good places to go for more information on Pardot features is the Pardot Knowledge base. One of my favorite articles to reference is this Prospect Actions resource, which helps you determine which features you can use to achieve an action.
You can also follow along with the Pardot blog to learn about new features. Or maybe you want guided help with features. Take the Pardot Training center for a spin to get an interactive video experience that allows you to interact and stay involved in learning process.
Navigating all features within pardot can feel overwhelming at first, so we never recommending trying to use all of them out of the gate. Take it step by step to get your feet wet and then start adding in features, like the ones above, to help your strategy.
As an implementation partner we help customers set up an instance that best fits their needs, rather than overwhelming a client with all of the latest Pardot features. If you're looking for some extra help with your Pardot strategy, we'd love to speak with you.