4 reasons to invest in a Salesforce Lightning Upgrade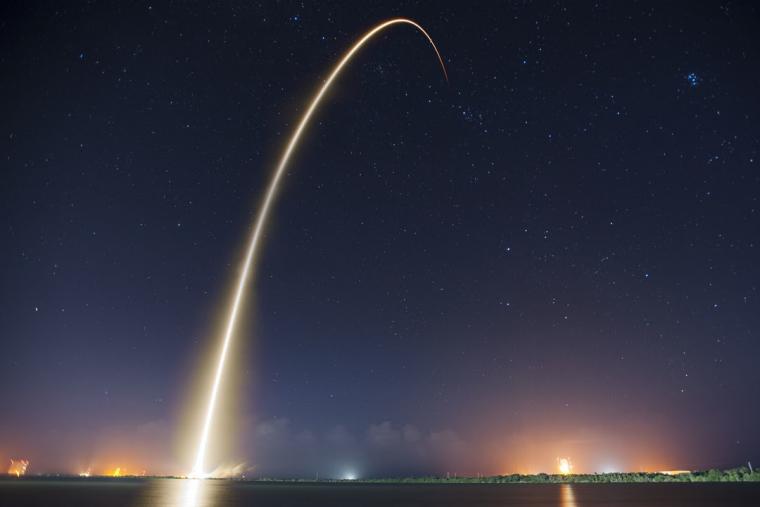 Salesforce Lightning. It's almost as much of a buzzword as blockchain or iPaaS, well… nearly.
Salesforce Lightning is a fundamental shift in how Salesforce is structured and how the system will be coded. But for the average admin and user, what you will notice most is the new user interface (UI).
Have you examined moving over to Lightning from Classic but you're not sure how to get your boss on board with the change? Well, my new friend, this post is for you. Below are four benefits you can take to your company leadership to help sell a Salesforce Lightning upgrade.
Better visual reporting
Are your dashboards and reports not visually grabbing your leadership team's attention?
Lightning helps fix this. It gives a fresh, more modern-looking skin on your CRM without having to undergo a data migration or evaluate a new application.
Building a dashboard your executives can quickly understand and analyze can be a key selling point, because most executives spend far more time in Salesforce dashboards than in the individual records themselves. Not only will this visual upgrade save them time but also make the Salesforce experience feel like their financial investment was well spent.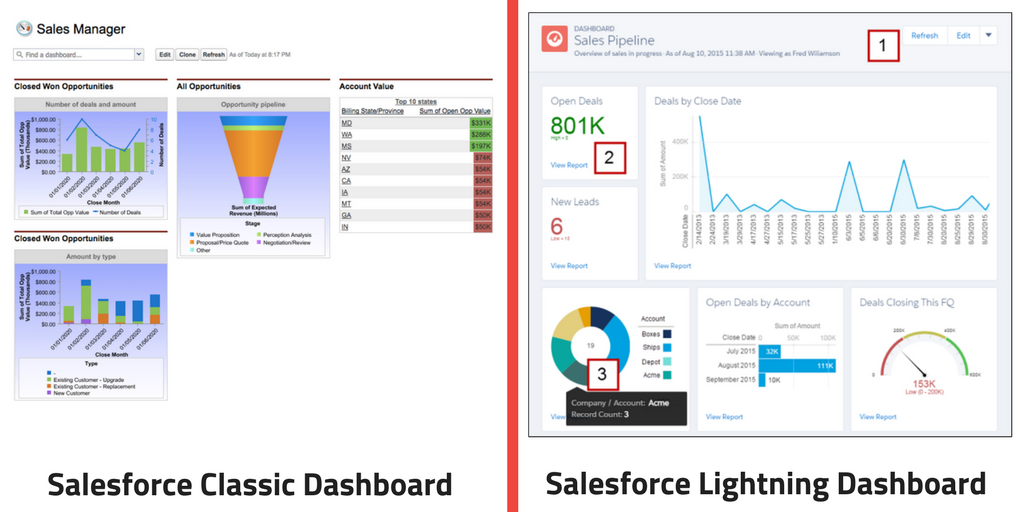 Better adoption with Salesforce Lightning
If you are intentional about gathering specific user requirements and including them in your roll out, you can use a Lightning upgrade as an excuse to reintroduce Salesforce to your executives and users in a format that is conducive for their day to day activities. The result? Better adoption from existing and new users and thus more accurate reporting for the board. Not to mention a morale boost (for everyone involved) when using Salesforce.
For example, when we upgraded to Lightning at Idealist Consulting it provided a much-needed excuse to reexamine our Sales cycles since they would now be visually represented at the top of each opportunity record. Due to the conversations started in our Lightning upgrade, now our sales team uses Opportunities much more effectively.
Better data entry
Let's face it, data entry is a slog. Particularly for sales users who would prefer to spend time on the phone with their prospects than log transactional data about them. Using Quick Actions from Salesforce Lightning, you can speed up data entry for specific functions for specific users.
For example, if you have a business development rep that needs to quickly log calls on accounts during prospecting, you can create a quick auction on the Account record for the BDR role, allowing them to fill in limited, relevant fields for every call they make and reducing the amount of scrolling and clicking involved with creating that type of record. This has a two-fold impact.
First, your users will be able to input the most relevant information and find the most important fields more quickly on records.
Second, the amount of time users spend entering data is diminished, which increases the level of productivity per user, allowing them to spend their time on higher-value activities, like speaking to prospects.
It's the future, and your organization should be forward-thinking
Lastly, moving to Lightning is an investment into the future, and it could be your legacy as a Salesforce administrator at your organization. While it isn't the focus of this blog post, myLightning and Lightning Components further democratize the capacity for manipulating the Salesforce UI. Each of these shows that Salesforce is prioritizing Lightning for future development projects.
There likely will not be an overnight shuttering of Salesforce Classic, but if you want to set up your company or organization for future enhancements and capacity for improving your user's experience, you will want to thoroughly investigate and consider a thoughtful move to Salesforce Lightning.
The full list of reasons for a Salesforce Lightning upgrade
Need more selling points to bring to your boss? Take a scroll through this full feature comparison list and pick out which features will make them give the go-ahead on Salesforce Lightning.
Like many Salesforce users, we are in the process of internally embracing Lightning and its full potential. By doing this we are not only following our own implementation process but getting to the heart of what you're experiencing as well. Thoughtfully gathering feedback from each department and doing individualized field audits, we are relaunching Salesforce internally, completely using Lightning.
If you're interested in what a Lightning upgrade entails, let us know!