5 ideas to boost donors and track recurring donations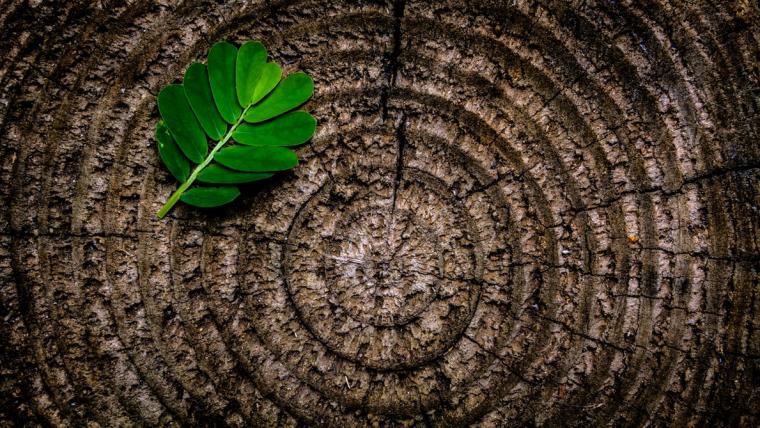 This guest post was written by Tim Forbes, VP of Products and Marketing at Soapbox Engage, a Salesforce app partner that helps your nonprofit shine with online engagement apps that are fully integrated with Salesforce.com.
With the end-of-year giving season on the horizon, nonprofit fundraisers and marketers are crafting compelling appeals and cleaning up donor lists to solicit much need funds. Nearly ⅓ of annual giving is done in December alone with a gigantic 11% coming in during the final 72 hours of the year.
Most cherished among these potential donors is the sustaining supporter. When a donor converts to monthly giving they usually give three times more than they would have as occasional one-time donors. The good news for nonprofits is that monthly giving is on the rise, growing by 23% in 2016 and accounting for 16% of all online revenue last year.
Out-of-the-proverbial-box, the Salesforce Nonprofit Success Pack provides a solid foundation for tracking sustaining contributions with the Recurring Donations object. With a little tender loving care, though, it can vault your organization beyond merely tracking contributions to elevating your ability to gain and keep those sustaining supporters.
Here are five suggestions for extending the Salesforce Nonprofit Success Pack, or NPSP, along with links to step-by-step recipes to execute them.
1. Display recurring donations data directly on the Contact record

Surfacing recurring donations data on the Contact can help you create a laser-focus on sustaining supporters with enough nuance to segment your donor list properly and effectively.
RECIPE: Display recurring donation data on Salesforce Contacts using User Defined Rollups
2. Quickly distinguish between current, lapsed, and reacquired recurring donors

Properly cultivating and keeping sustaining donors requires more knowledge than just whether or not they are currently donating on a monthly basis. Supporters might be current sustainers, lapsed sustainers, or reacquired sustainers. Distinguishing between these groups can prove vital in properly nurturing them. By using one of NPSP's newest features, Levels, your organization can help tailor your message to each of these supporting groups.
RECIPE: Create Levels to track the recurring donor status of a Contact
3. Elevate your appeals with marketing automation using a personalized next ask amount

For one-time donors you wish to target as sustaining supporters, calculate a next ask amount for monthly giving based on their donation history. Having this available on the Contact record can make it quick and easy to leverage in the appeals you send out, encouraging those already supporting you to take the next step or commit to recurring donations.
RECIPE: Improve sustaining donor appeals by creating Next Recurring Ask Amount
4. Refine appeals by segmenting and personalizing donor lists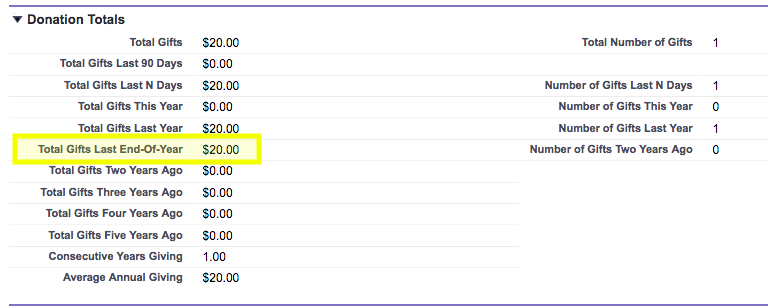 Quickly capturing whether or not a given supporter donated during last end-of-year giving season can provide a host of ways to segment your donor list for this giving season. Combining that with a recurring donation status offers a level of personalization for your end-of-year appeals that will cause some fundraisers to swoon.
RECIPE: Segment Donor Lists for #GivingTuesday Appeals with Last End-of-Year Giving Data
5. Easily target recent one-time donors as potential sustaining supporters

Recent one-time donors are the perfect prospects to become sustaining donors. Capturing this data on their Contact record using Levels can open up possibilities for email segmentation and the crafting of donor cultivation plans. What's more, it can be used in combination with Engagement Plans in the Nonprofit Success Pack so you can further operationalize the steps for cultivating sustaining supporters.
RECIPE: Use User Defined Rollups and Levels to Target One-Time Donors for Monthly Giving
RECIPE: Create an Engagement Plan Template to Cultivate One-Time Donors into Sustaining Supporters
With the NPSP's excellent foundation and incredible flexibility, its ability to energize and inform your donor cultivation strategy is limited only by your imagination. For more inspiration on fundraising and the Salesforce Nonprofit Success Pack, check out the #SmartSoapbox webinar series.
Interested in learning more about how you can use NPSP and apps like Soapbox Engage to vault your nonprofit forward? Our NPSP enthusiasts are ready to talk when you are.