6 Salesforce apps to make your company more progressive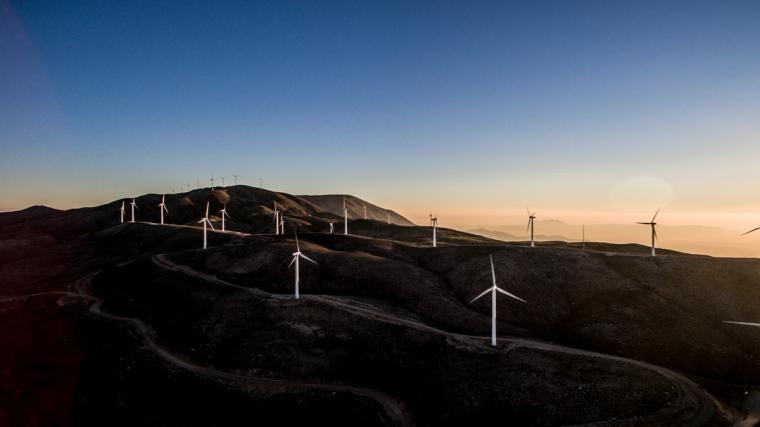 Who doesn't want to make sure their supply chain is free of child labor and that their end product is contributing to the well-being of society? As a company that wants to do good in the world and is consuming Salesforce products, you should be purchasing apps that are as progressive as you are.
As a fellow progressive company and committed B-corp, we choose to work with 3rd party apps that share the same outlook as us. To help others like us find responsible app solutions on the AppExchange, we compiled a list of 6 apps you should check out and questions to help you determine what makes one app provider stand out from the next.
Box.Com for file sharing
How they stand out: free licenses for nonprofits (just like Salesforce)
Box got its start through a cold email to the angel investor, Mark Cuban. This was before Shark Tank. And now it's a file sharing behemoth on par with Dropbox. Box for Salesforce has a pretty tight sync, and for anybody looking for a dynamic file sharing tool, it should be top of your list.
Less well-known is Box.org. Like Salesforce, there's a foundation arm of the company, where good deeds are every day. Part of their mission statement includes helping nonprofits gain access to technology. Eligible nonprofits receive 10 free licenses. So if you're a progressive company, know that by purchasing Box licenses you're helping nonprofits gain access to a critical file sharing solution that helps nonprofits serve their constituents.  
Apsona for document generation and cross-object reporting
How they stand out: Most cost effective tool for nonprofits and corporations
In the world of high-priced apps, deciding to offer a great product at a reasonable cost is progressive. If you're a Salesforce user, you've probably encountered issues with cross-object reporting. If only there was a way to pull data from opportunity and contact records at the same time. Well, that's where Apsona comes in. Their cross-object filtering makes it easy to grab data from anywhere in your Salesforce instance and turn it into easy to read reports.
Another one of Apsona's product offerings includes document generation. Document generation is usually one of the more expensive apps an organization can purchase, as most solutions charge either heavy recurring or a per merge fee. Something nonprofits get a lot of benefit out of is their batch gift entry tool. Anybody that's ever had to make the move from Raiser's Edge or E-Tapestry to Salesforce laments the lack of a native batch gift entry tool. This is just one of those solutions that solves a very real problem for many organizations.
How they stand out: a free license to every nonprofit
Free is every nonprofits favorite word. So when I tell you that one of the best data management tools gives a free license to every nonprofit, I would expect every single nonprofit using Salesforce to download it (note: not Mac compatible).
If you're doing any sort of data migration, regular mass upload, or data cleanup, DemandTools is the tool for you. As a progressive company, your purchase of DemandTools is a generous gift towards helping the life of an overworked nonprofit database admin who doesn't have the time for manual processes.
How they stand out: 50% off to nonprofits
There are some apps that I would be genuinely miserable without. Cirrus Insight is one of those apps. It literally saves me hours out of my week. For example, scheduling meetings can sometimes feel like it takes as long as the meeting themselves. With Cirrus, I can easily insert available times from my calendar into my email and the recipient can schedule at a click of a button. No more back and forth. Since a good portion of my workday revolves around my inbox, I don't really want to leave it to do things like data entry. With their recent release of Flight Plans, I basically have a rudimentary marketing automation tool in my inbox. I can schedule remedial drip campaigns complete with call scripts, goals, and analytics.
Along with all these features, Cirrus Insight is 50% off to nonprofits. Now I can feel good and skip the manual work.
Mogli SMS for text-messaging, chatbots, and survey in Salesforce
How they stand out: an L3C status
Mogli SMS is a great tool no matter if your company is B2C or nonprofit. If you are looking to connect via smartphone, Mogli makes it easy to send a text to any or all of your Salesforce Contacts and Leads. Along with a chatbot, there's a wide range of features to stay connected including surveys, automation options, and auto-opt out.
Tact, the parent company of Mogli SMS, is an L3C (low-profit, low-income, low-liability company) which aims to bridge the gap between nonprofit and for-profit organizations.
How they stand out: they're a truly progressive organization
Built with nonprofit organizations, associations, human services, and social entrepreneurs in mind, Soapbox Mailer is one of the most affordable mass email solutions for Salesforce. With a handy editor that's native to Salesforce and robust metrics on the emails and individual recipients, this platform offers a lot of bang for its buck.
Besides a feature-packed mass email tool, Soapbox Mailer is owned by Picnet, one of the most progressive app developers in the market. Picnet owns a suite of solutions geared towards progressive organizations, including website development and hosting. They are also a B Corporation (just like us) and offer discounts to not only nonprofits but also fellow B Corps.
Picking a progressive Salesforce app
We know many companies are finding it hard to make their leap between their values and their company's actions. By starting with the purchase of an app that hold your values and puts your money to good use, your organization can make that leap. All it takes is a little research and questions to the app providers you're considering. Here are a few questions you could ask when considering a new app:
Do they work outside of the traditional for-profit model to help startups, social businesses, and nonprofits grow as well?
Do they offer a discount to nonprofits?
Do they have internal programs to promote progressive ideals within their company, such as volunteer time off (VTO)?
Do they have certifications that align with their values, such as a B Corporation status?
Do they have a social responsibility program to give back to needing organizations?
Whether you're serious about your triple bottom line or maintaining your B-Corp status, you'll want to think twice about which apps you purchase, and whether or not the companies behind those apps hold the same values as you. If you're thinking about implementing any of these solutions or another progressive app, we can help you strategize.