Announcing the Geopointe + Idealist Consulting partnership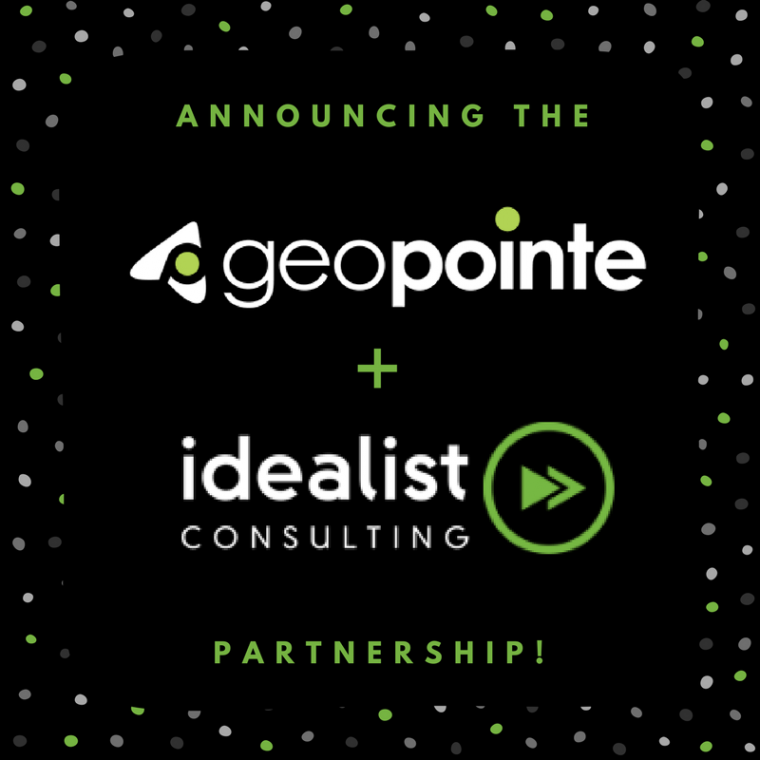 Idealist Consulting is excited to announce a new partnership with Geopointe.
Idealist Consulting is a preferred partner of Salesforce.org that has helped 800+ nonprofits and SMBs launch and expand their use of Salesforce since 2006.
"We're thrilled to welcome Geopointe to the Idealist Consulting family," said Idealist Consulting Founder and CEO Rob Jordan. "It's a quality mapping solution that can take your Salesforce data and visualize it spatially. Whether you're looking for heat spots of your donors, managing your regional sales reps, marketing to certain audiences based on geography, or planning client visits, Geopointe gives you a view into where you can make the most impact."
"As an active member of the Pledge 1% community, Geopointe has always prioritized nonprofits that are working to make the world a better place," said Eric Baird, VP of Channel Development at Geopointe. "We are very excited to partner with Idealist consulting, as they share those same priorities. Idealist has been a great force for good in helping nonprofits be more effective and the Geopointe team is excited to support their efforts."
For more information about how your business or nonprofit can leverage Geopointe's data mapping capabilities and Salesforce, please reach out to us.
About Idealist Consulting
Idealist Consulting advances the missions of nonprofits and the social impact of the private sector. We provide you with advanced technical solutions that help you run more efficiently, from Salesforce consulting to marketing automation support. Idealist Consulting is recognized as one of the original Salesforce implementation partners and has been a top-rated consulting firm on the AppExchange for seven years running. Idealist Consulting is endorsed by Gartner for high-speed, low-risk Salesforce deployments.
About Geopointe
Geopointe, the premier geo-mapping solution for Salesforce, integrates Salesforce with Google Maps and other leading geo-technologies to help you visualize your Salesforce data geographically. Available on the Salesforce AppExchange, they provides numerous ways for end-users, administrators, and developers to tap into the geographical aspects of your data. The company was founded in 2006 under the name Arrowpointe and is based in the city of Orange, California with a presence across the United States and end-users all over the world.
Ready to see how Geopointe can help your nonprofit or business maximize your geographical data? Let us help you take your data to the next level.