Are you using Pardot to its fullest?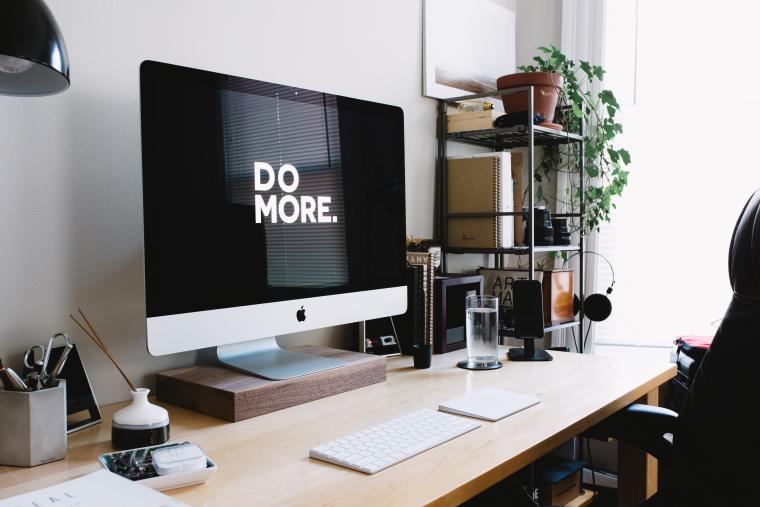 During the last quarter of the year, I sat down to do an annual evaluation of how our marketing automation platform is working for us. My goal is optimization: is there any way Pardot can help us work more efficiently or smartly? And honestly, I love this time of year.
I get to dig into metrics, data, design, testing, and all that Pardot offers.
But this methodical reflection is something I see my clients overlook quite often. And for good reason, the end of the year is always busy. Nonprofits are in peak giving season. Businesses are trying to tie up loose ends before Q1.
So after several emails to clients offering my advice on where to start, I put together 5 questions you can use to help you get a better sense of how Pardot is working for you.
1. Do you have a designated Pardot Admin?
If yes, great! Next, assess: how empowered or creative do they feel with the platform? You don't just want someone who can build and send an email, you want someone who can get creative with Engagement Studio programs, social media ideas, and how you can use your tools to nurture leads. Consider challenging your admin to subscribe to Pardot blogs, do Trailheads, or even get a Pardot Specialist certification this year to increase their awareness of the platform.
If no, let's fix this. If there's not someone on your team who is chomping at the bit to learn more about Marketing and Pardot, then you might need to hire someone. Pardot is far more powerful and also far more expensive than simple email tools like MailChimp, so make sure you're putting resources towards using it to its fullest.
2. Do you have a clear picture of your customer journey?
If yes, perfect. This is key. Defining this first will help you innovate later. If you don't know where to start, ask yourself the following questions:
What are the entry points for our leads (forms, events, etc.)?
What pieces of content do they view when they are just learning about your company?
What do they engage with when they are talking with your sales reps and considering working with you?
What pieces of content convert them to customers?
Where do you want to take them?
You can use Pardot for everything from newsletter signups to volunteer and program management, but you need to have a clear picture of where each audience ideally will end up.
If no, start now. If you don't know which content is helping convert, you can get a sense by asking outright and setting up Campaign Influence Attribution Models in Salesforce using Pardot data. Here's a step-by-step guide I helped to write on this.
3. Are you using Engagement Studio?
If yes, great! When was the last time you optimized your programs? If it's been a while, grab a team member and look at those data. You can now filter by dates in Engagement Studio program. I suggest comparing how it performed each quarter. Here are some suggestions of how you could optimize based on a current exercise we did at Idealist Consulting on this very topic:
Segment deeper: consider different paths for your top priority customers
Use more tasks/checks: Engagement Programs are much more than drip emails. Get creative with triggering reminders to staff to fill in profile data or call at strategic points.
Keep up with current trends: We recently updated several resources and customer experience points to stay on top of our A game. It's already yielding good responses.

If no, let's start here. This is how you truly automate your marketing. You can create programs to help you nurture new leads, by way of emails or tasks for your sales reps to reach out. I always suggest starting simple and then leaving it for at least a few months to get some baseline numbers. Here's an Engagement Studio guide I wrote to help you understand and plan out an Engagement Studio program.
4. Are you regularly working to create new content?
If yes, this is perfect! Now ask yourself, is this content gated? If it's not, how are you going to collect the potential lead's contact information and nurture them? Consider how you can lead your website viewers to forms to capture their information.
If no, this is something you'll want to develop. Now, you don't have to publish a blog post every day. But you do want to create a solid piece of content at least once a quarter: this will help not only with keeping customers educated but will improve your SEO. And, as I said above, if it's a quality piece of content with good advice or insight you'll want to consider gating it with a form so you can collect lead information.
5. How aligned are Pardot and Salesforce?
If they are at least partially connected that's great! Alignment means something different for every company. The best place to start is looking at how effective your reporting is for your team. You'll also want to get used to sharing stories of how Pardot can be used so that other departments can think about how they could lean on you for deeper support on their own initiatives.
If they are not at least somewhat aligned, start planning now. Here are a few things to check on before you reach out to a consultant for help:
Are you using Salesforce Campaigns?
Are you using Pardot assignment rules (how and when do you assign a user to a prospect in Pardot)?
Are you using Pardot scoring and grading?
 
Want more tips like this?
These five questions can help you get a quick sense of how you're using Pardot. Next time you have a nagging feeling that something more can be done, grab some coffee and dig into each of these questions.
But the learning doesn't have to stop there. We have a Pardot newsletter. Twice a month we send out quick tips, information on the latest features, and more to your inbox. Click the button below to sign up.
Subscribe to the Pardot newsletter