Avoid Dirty Data: best practices for maintaining data integrity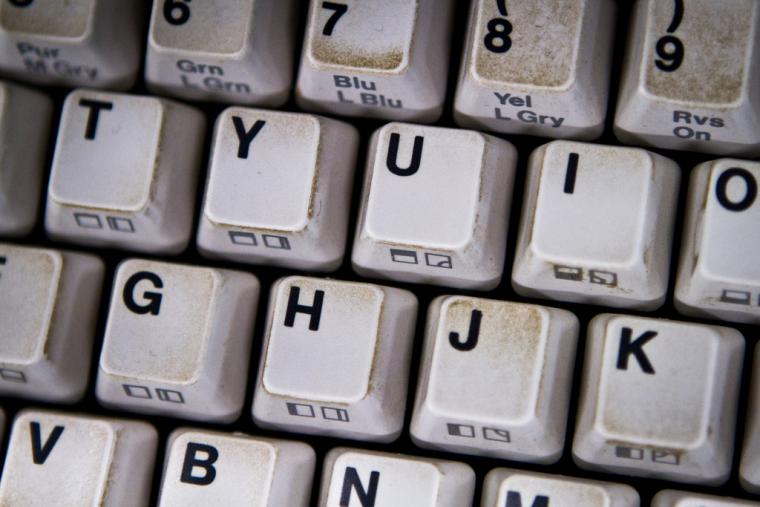 "Dirty Data," it's a phrase you hear often but rarely see in real life; the Sasquatch of your CRM. Maintaining a consistent, clean database seems easy enough, but when you take into account the number of individuals inputting information into your CRM, it's clear why dirty data is the boogeyman of databases. If your data is unreliable, the reports and dashboards you use to check progress, track activity, and measure ROI are also unreliable. While there is no silver bullet for maintaining a clean database without errors, there are ways to mitigate the amount of dirty data in your system. Here are a few handy methods that will help you maintain the integrity of your information and sustain your faith in reports.
Consistent Onboarding Process
Habits are easily learned, but they are much more difficult to unlearn. That's why it's important to instill good data entry habits from the first day of employment for new hires. By establishing a strong onboarding process for new employees to understand expectations for inputting data into your CRM, you can create consistency for data entry practices.
This mantra can do wonders for a company: "If it's not in Salesforce, it doesn't exist!"
Accessible Instructions
One way you can directly influence the quality of data coming into your system is by creating tip sheets, processes, or a manual for how data should be logged in your system. Tip sheets are particularly useful for repetitive, manual data entry tasks. Instructions should outline a consistent method for a particular data flow. For example, if you are a non-profit, you can, to the best of your ability, influence the data being inputted by your volunteers. The more you are able to provide volunteers with clear guidance, the more effective they will be to your mission.
Manuals are another method for influencing the quality of your data. If you are able to precisely outline the foundation of your database and the methodology behind your data entry, you have a higher chance of enhancing the quality of your data. Incorporating these manuals into your onboarding increases the likelihood of new employees developing new habits around data consistency. One of the downsides to a manual is they tend to be lengthy, difficult to digest, and not too exciting. The manual should be developed with these potential drawbacks taken into consideration.
Internal procedures that are stored in Salesforce on elsewhere online are another great way to make instructions accessible and easy-to edit. The advantage of storing instructions in the cloud is that employees or volunteers can refer to them at any time, and if they need to be edited to reflect a change, it's quick and painless.
Encouragement by Configuration
Some systems lend themselves particularly well to influencing the management of data. Salesforce, in particular, has a number of tools available to any administrator that could be implemented to encourage better data entry.
Validation fields require users to input a value to be able to save a field. These types of fields can be leveraged in unique ways to ensure users are entering the most valuable information. This is particularly useful for employees who tend to be rushed or perpetually in a hurry.
You can expedite and encourage accurate data entry by restructuring your page layouts with data entry and ease-of-use in mind. Adjust page layouts based on profiles and groups to ensure the most relevant information for each user appears at the top of their pages. Furthermore, page layouts can be optimized for a mobile experience using Salesforce1. As the world trends toward working on mobile devices, it is increasingly important for users to have easier method for updating your CRM. This can be achieved through mobile optimization.
Why is striving for clean data important? If you are making any decisions based off of the data in Salesforce, it should be clean and clear to enable you to make accurate choices. Make sure to dedupe your data before it dupes you!  
For more instructions on maintaining clean data and a healthy CRM, check out this blog for 5 more tips for keeping your system healthy.
Photo credit: Toby Webster