The best laptops for Salesforce admins and developers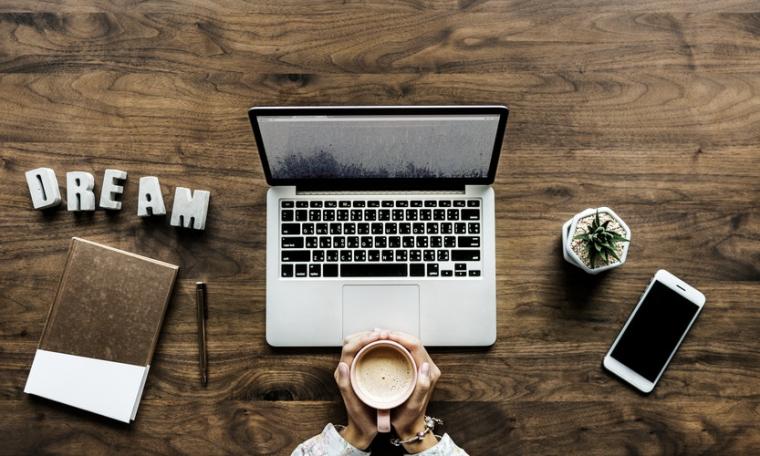 As I embarked on my journey to research new laptops for our company, I realized that I should learn what brands other Salesforce lovers use. First,I turned to the Salesforce blog. I was surprised that my search result for "PC" and "Laptop" yielded zero returns.
Next, I turned to the one place where I know I can find ANYTHING, "Google Baba" (Baba in my native tongue, Hindi, means guru or a master). I still didn't find anything specific to laptops for Salesforce admins and developers. Google had failed me (but lucky for you, I'm persistent).
What makes up the top laptops for Salesforce admins and developers?
Before I tell you what happened next, let me tell you first that I am an "Accidental IT Admin". I do not have a degree in IT neither did I take any IT classes. Whatever I have learned is through trial and error, personal use, and of course, 'Google Baba".
Even though I was disappointed that I did not find what I wanted to, I was excited that this created an opportunity to consolidate recommendations for others. I began to research what Admins found most important in a computer.
From my research, I figured out that Processor Speed, RAM, Storage Capacity, Resolution/Screen, Battery Life and Weight are the most important specifications when Salesforce admins or developers need to pick a laptop.
Below are specs I created with the help of Laptop Mag's Laptop Buying Guide:

The laptop options for Salesforce admins and developers
From there, I researched and looked at almost 20 different laptops. Using my specs above, I narrowed it down to the top three: Apple's Macbook Pro, Lenovo's ThinkPad X1 Carbon, and Google's Pixelbook.
My research was mostly done through reading online reviews and talking with my network peers that work at large local companies. Here's how the top three breakdown my next major data points: price and anticipated life.

How the top three laptop options stack up
Next, I compared the top three laptops for Salesforce admins and developers to our ideal computer specs.
Overwhelmingly, Lenovo's ThinkPad X1 Carbon (5th generation) exceeded each spec category and won out over the competition. Though the Macbook Pro and Pixelbook met the standards we set, the ThinkPad X1 Carbon surpassed both of them in those same categories.
Here's the breakdown of each laptop's specs in comparison with our ideal computer specs:

The pros and cons of our laptops for Salesforce admins and developers
Macbook Pro
As most people are aware, Macbook's are arguably the best laptops in the market for personal and educational use. Combine that with a good processor speed RAM, and Storage Capacity, it becomes a great laptop for work!
I have personally used and tested this laptop, and even after four years of educational and professional use, this laptop is in mint condition. Below are the pros and cons of using a Macbook Pro for Salesforce use.
Pros
No Anti-virus or malware issues
Fast processing speed
Good storage
Lightweight
Good battery life
Long life cycle
Cons
Expensive, especially with the Touch Bar
Easy to accidentally hit the Touch Bar instead of the Delete key
No memory card slot
The only ports are USB-C ports
The heaviest of our compared laptops, if you move desks and workspaces a lot this is something to note
ThinkPad X1 Carbon (5th gen)
The more users I spoke with and the more research I conducted, the more positive feedback I heard about this machine. This laptop is used by large corporate companies in almost every department of their company- Accounting, Marketing, Sales, Logistics etc.
Through Lenovo's website, I could build out my ideal laptop. I used the higher processor speed, RAM and Storage Capacity so that I could see how expensive this laptop could get the best specs available.
It has a decent life-cycle of three to four years. Plus, the battery lasts close to 16 hours! While I have not tested this laptop I asked my friends and family who have used this laptop for work and it's generally very well liked.
Pros
Exceeded all of our ideal specs
Great HDR display
Long battery life
Best-in-class keyboard
Lightweight
Cons
Audio quality is not the best, note this if you watch a lot of Salesforce webinars or listen to music while you work
The webcam is considered Mediocre, note this if you use a webcam for client meetings or take a lot of Salesforce exams using your own laptop
Google Pixelbook
Pixelbook was not one of my top laptops for Salesforce admins and developers when I initially created this list. However, after testing out a Pixelbook I really changed my view.
This is a relatively new laptop to the scene. This means that anti-virus and malwares are extremely uncommon on this device. Plus, this laptop doesn't allow you to download much from the internet, which means fewer online attacks. Most downloads are done from the Google App Store, and you can find almost every or a complimentary application you need. Even Microsoft programs, such as Word, Excel and PowerPoint are now available.
Pros
super fast processor
Great for Google Suite users
cloud-based
decent storage capacity
Cons
There is only 1 port so you will need to buy additional accessories to connect your projector or add a mouse
Depending on the user, there may be a learning curve due to a new or different operating system
Required Google account to create a login, if you're not a Google Suite user you may want to stay away from this option
Considerations before purchasing
If you are close to making a purchase, I would suggest the following considerations:
The higher the speed, the RAM and the Storage, the better your PC will operate.
An extra few hundred dollars on purchasing more memory and storage will go a long way!
Purchase extra support, like Applecare, Dell Pro Support, Google Preferred Care etc. that will give you additional insurance on your new work laptop. This might not be needed for a personal laptop, but for a work computer it can save you in a pinch and get you back to working with clients.
Try before you buy. There is no perfect PC. Each computer you buy will have imperfections. I suggest going to a store where you can click around and use the computer for a few minutes before buying.
Post-purchase considerations
Lastly, it is important to understand that buying a laptop is like buying a car. With a car, you need to perform regular maintenance checks, oil changes, and tire rotations to be able to keep your car running smooth. The same thing applies to a work computer.
You'll need to perform regular antivirus scans, empty your trash, delete applications you do not need, and delete or move to the cloud the large files you downloaded for data migration. Make sure you set aside time for this and choose a machine that can handle it.
One final tip: if you notice that your current or new laptop is starting to run slow, here are 13 Ways to Make a Slow Laptop Faster.
Good luck and have fun with your new laptop!
We know not all companies are equal. Some may not support your need for a new computer. We think different. If you're looking to work a company that considers your needs, we're hiring!