Crossover stories: Salesforce AE helps build schoolyard in Tanzania
This post is the first in an occasional series of "crossover stories" of people transcending the barriers between the private and public sector to make an impact in the world. Today's post is from a conversation we had with Matt Porter, Salesforce Account Executive, who recently went to Tanzania with several colleagues on a school-building trip. Answers here are edited for clarity.  
First things first: Why Tanzania? Why school building? It's not your average vacation.
This was my first time doing a program like this and it was truly unforgettable. One of the great things about working at Salesforce is they not only enable us to do this (through 48 hours paid volunteer time off, or VTO, each year) but actually encourage it. Salesforce partners with multiple third-party organizations like Roadmonkey, who schedule volunteer excursions like this for anyone who is interested and passionate about giving back.  In this case, we partnered with Roadmonkey who connected us to The Bwejuu Charity School in Zanzibar, Tanzania.
I flew out with a group of twelve (eight of whom work for Salesforce) where we spent nearly three weeks in Eastern Africa. We chose this project because we wanted to go somewhere that no one from Salesforce had volunteered before, and where we could make a tangible difference. It was also important for the group as a whole to volunteer in the educational realm, as we all share a personal passionate for education.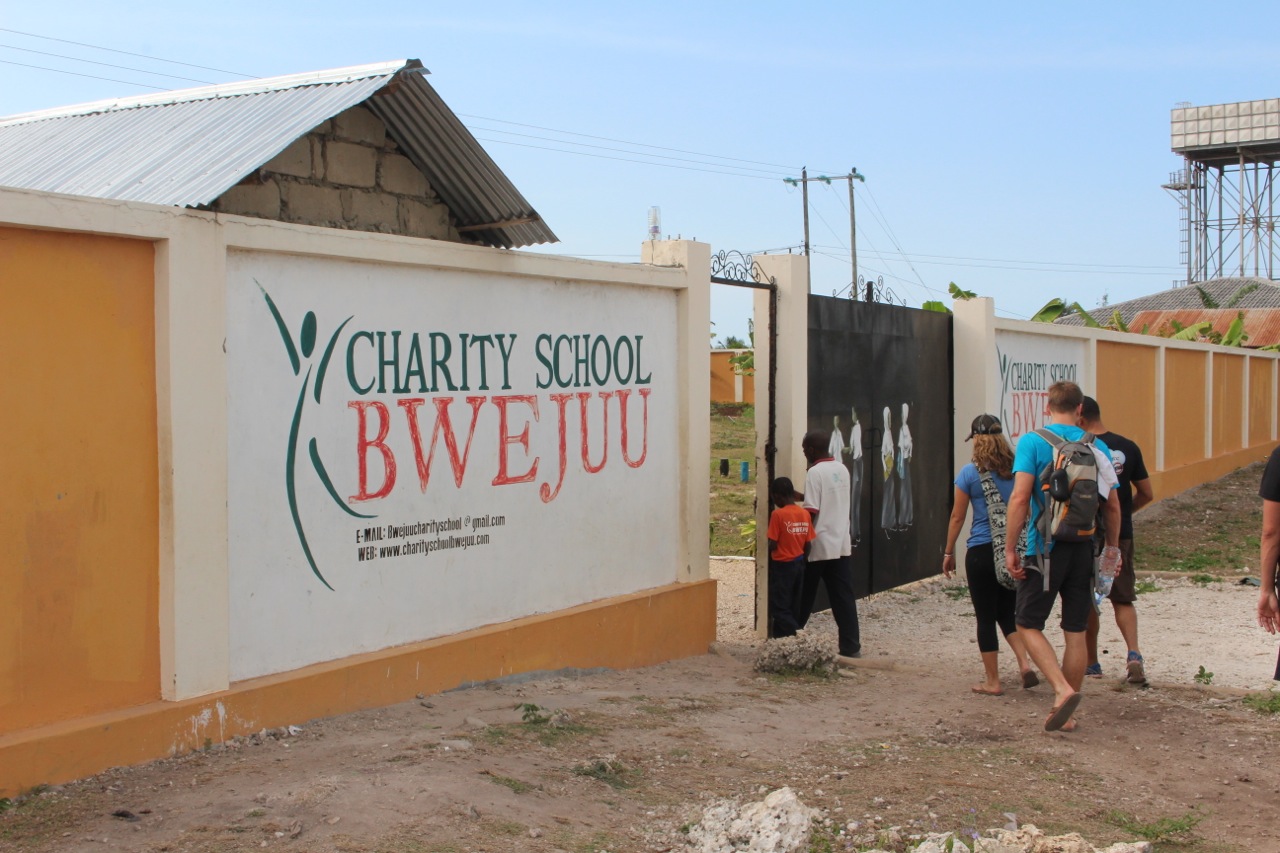 photo courtesy of Matt Porter
What was the school like?
We spent a week in Zanzibar in a small town on the east coast at Charity School Bwejuu (pronounced bway-joo), which was founded in 2004 by a man named Rajab Ali Jaku (Mr. Rajab) to serve and board underprivileged kids in his hometown.
Mr. Rajab founded The Charity School with the mission of serving the underprivileged by  educating children and providing both food and medical support for a better standard of living. The school itself is a 501(c)3 non-profit and runs as such, relying heavily on donations and the teaching staff, which is 100% volunteers. Their educational programs include literacy (where they learn English, Arabic, and Swahili), teacher training (both for volunteers and young professionals), computer training, and "self-sufficiency" training where they make clothing that is donated to those in need.
What kind of impact did your group have?
We absolutely made a difference in the lives of these kids even in the short time we were there. The school wanted to build an outdoor learning complex, which was where we focused our time and effort. When we first arrived, we walked through the gates onto a playground covered with sharp rocks and even rusty nails, yet it was the only place for kids to relax. Our group excavated rocks, laid down dirt, planted grass and trees, and built five new benches for the children. Demand for the school is growing so much that they struggle to keep up, and are quickly running out of classroom space. Eventually they want to expand outside the walls of the building to teach outside - so we were essentially constructing new classrooms by developing this outdoor learning area.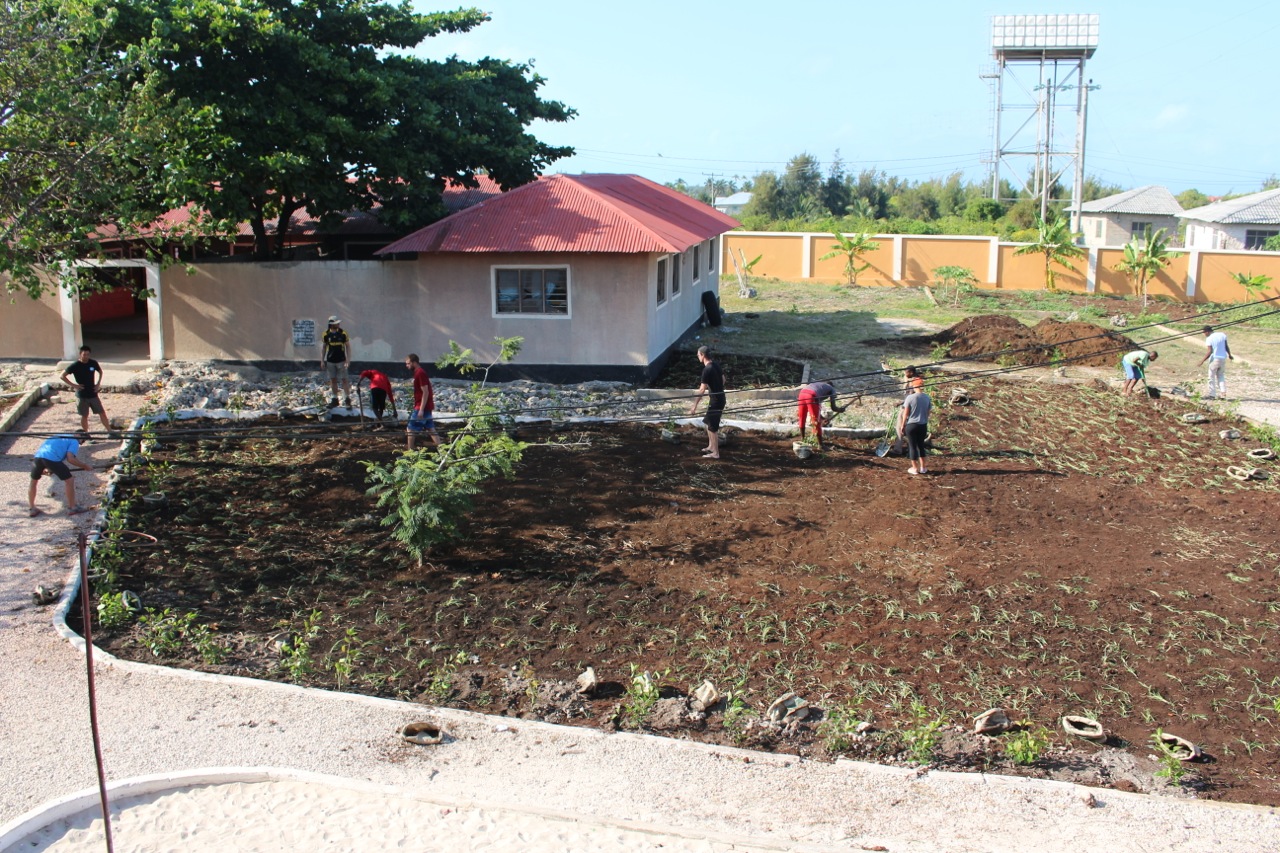 photo courtesy of Matt Porter
How did Salesforce support you in this trip?
Working at Salesforce, we hear about the 1-1-1 model a lot. Whether you work with nonprofits, enterprise, or small business (as I do), there are always amazing stories of individuals who have given back to their communities. Salesforce not only encourages, but requires employees to volunteer 48 hours of their time each year which, luckily enough, does not count against our normal PTO days. At least once a quarter, teams take a day off to volunteer at numerous local organizations.
It's truly built into Salesforce's culture that you take the time to do something like this.  Our group was fortunate enough to also be awarded a number of grants from the Salesforce Foundation to increase our donation, and provide all of the supplies for the outdoor learning complex.
What's something you think most people don't know about Salesforce AE's?
First, that so many of us take this time to go out and volunteer. Everyone is out there at least 48 hours per year, and many do much more than that. Secondly, I want to dispel the notion that Salesforce is only for large enterprise-scale orgs. There are hundreds of AEs who strictly focus on the small business market, where companies have between 1-100 employees. Salesforce has a huge support system for these smaller, emerging businesses.
What advice would you give to other people considering taking time to do this kind of thing?
This was one of the most rewarding trips of my life. It can be hard to justify, as it never feels like a good time to take off for a few weeks, but you gain a worldly perspective on what's important in the world. My advice is to find something you are passionate about, and go out there and find a place to make an impact.
Page Images