Ethical Values in Action: 4 Goodwill Tenets that guide us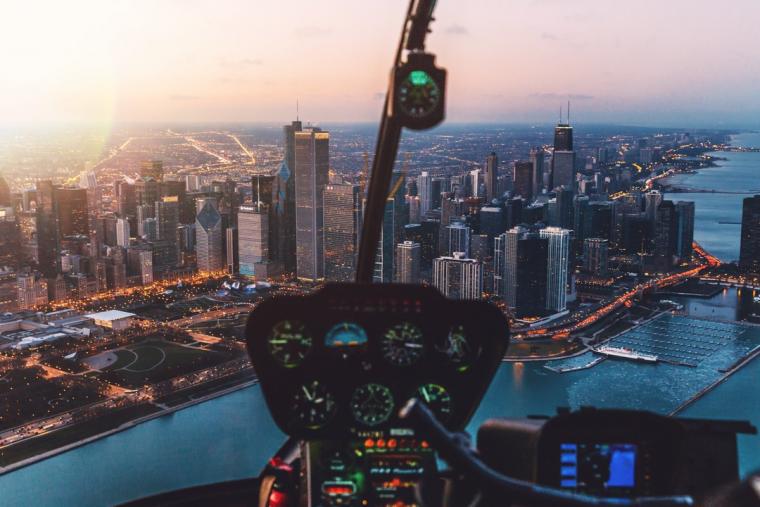 In my last post on business ethics, I spoke on the benefits of businesses and nonprofits building an ethical relationship with one another. But this can't just be done with one meeting or a large check. At Idealist Consulting, our ethical values are entwined into everything we do. This is apparent from the services we provide to the events we host.
Our 4 Goodwill Tenets
We believe that doing well as a business and doing good as part of the global community are not mutually exclusive. To guide this, Idealist Consulting focuses on four "Goodwill Tenets". These tenets act as guideposts to ensure that we apply ethical values across all aspects of the business.
First, Product.
It's not just the way you sell, it's the product you sell. Salesforce is a product that has a small carbon footprint (being cloud-based) and not only provides a quality product but forwards the interest of developing a sustainable healthy environment. Additionally, Salesforce.org has social impact built into their structure through providing free licenses to nonprofits. By partnering with Salesforce and working with other progressive organizations, we can follow our belief in the Triple Bottom Line.
Second, Clients.
Our Idealist Grant takes 10% of all revenue produced from our labor in the private sector and distributes it by the grant to one select nonprofit client each year. This serves three value propositions. First, the nonprofit is paying less for our labor, thus freeing up more funding to directly serve their mission. Second, the business can make a positive community impact while improving its efficiency through Salesforce or marketing automation improvements. Third, we are building a bridge between the two sectors for further community development.
Third, Community.
Idealist Consulting holds a number of events designed to facilitate community relationships between the two sectors. These events range from casual BBQs to educational sessions on a wide range of topics (including Salesforce User Groups) to our massive annual Engagement Party at Dreamforce. These events act as environments where people can cross-pollinate outside their usual environments to find new ways to build connections and scale the best of both sectors to build stronger communities for everyone.
Fourth, Company.
None of this would matter if we didn't apply our own values to ourselves. As a B Corp we make the effort to build a company that walks the walk of social and environmental responsibility. It is one of the reasons we became one of the first 100 B Corps and continue to evangelize their values daily.
Find ways to bring your ethical values into your processes
Following these four goodwill tenets, we've been able to connect our business processes with our ethics. Being a company that cares about social impact has to be bigger than just composting or including volunteer time off in your benefits: you need to find ways to bring your ethical values into the fabric of your business processes. By taking a look at your own guiding tenets you can find actionable and ethical ways to bring your community and company together.
What tenets does your organization follow that guide decisions? We'd love to hear your thoughts on ethical values and business practices. Leave your thoughts in the comment section below.