How we set up a social responsibility program to Pay It Forward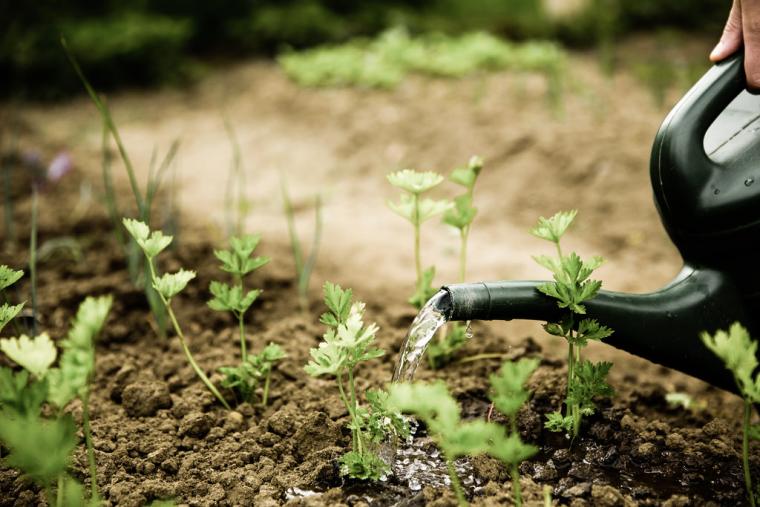 A couple years ago when I started working at Idealist Consulting, amidst setting up an editorial calendar, wrapping my head around Dreamforce, and starting a blog, a few big ideas began to form in the Idealist Consulting collective consciousness. One of these was creating a program where our private sector clients can give up to 5 hours in implementation services back to nonprofits, which eventually evolved into our Pay It Forward Program.
Here was the dream, as articulated by CEO and Founder Rob Jordan: "With the Pay it Forward Program, private sector clients can make a thoughtful impact within the nonprofit sector. Everyone wins: nonprofits get additional project hours, private businesses have a positive marketing message by supporting the nonprofit community, and our staff knows we're making a meaningful impact."
I've talked to a lot of B Corporations and locally-minded businesses recently and have come to realize that even if you have the best of intentions, it can be difficult to figure out how to make social impact. Sure, team volunteering activities are great (who doesn't love seeing their team in hairnets at Oregon Food Bank), but what if you want to take it further, and better yet, weave it into the fabric of every client engagement you have?
Our Pay It Forward Program is in full force now and I am thrilled to report that over ten businesses have given back to nonprofits. Here are the steps we took and the lessons we learned along the way that can help any B Corp or purpose-driven business create a blueprint for their own legacy of social responsibility.
Steps to setting up a social responsibility program
Figure out where you can make an impact. Spend some time brainstorming with your team about what your client and partner touchpoints are. Chances are, there is somewhere along that path where you could add or supplement one step to integrate social responsibility. Fellow B Corporation Warby Parker does this through their "Buy a Pair, Give a Pair" program which works with nonprofit partners to give people in developing countries eye exams and glasses: for every one pair of glasses sold, they distribute a pair of glasses to those in need. Another B corporation, Patagonia, has a "Worn Wear" program "keeping your gear in action longer."

Involve your operations department. We realized early on that sometimes the simplest concept can be the most complicated to implement. My thoroughly unscientific estimate at the effort involved puts us at about 23 hours, including communication planning, Quickbooks integration, Salesforce triggers and workflows required. Set your program up to scale at the beginning; it takes a lot of upfront work but will ensure that you can actually follow through.

Make it measurable. As a data-driven Salesforce implementation shop, we are sticklers for making every marketing effort measurable, and Pay It Forward was no exception. We added a custom field to connect Pay It Forward donors and recipients, and set up Salesforce dashboards to show monthly hours gifted and clients impacted. Now when it's time to recertify as a B Corp or come up with a year-end social impact statement, we'll be ready.

Think of a good name. We started by calling this the "Client Compensation Program"...snore. And worse yet, it wasn't even really descriptive of what we were doing. After some brainstorming we landed on Pay It Forward instead, which speaks directly to the notion of using your own success or profits to boost others up. Take time to think up a name that you'll be proud to talk about.
Many companies are creating social responsibility programs these days and we'd love to hear how you are making an impact. Share your program in comments below, or tweet to #payitforward.
Big thanks to these recent companies for paying It forward: each gifted five hours of Idealist Consulting implementation services back to a nonprofit.
Evanta gave to Education Pioneers
Tripwire gave to The Mission Continues
Northwest Surrogacy Center gave to Thrive
Procore gave to Belltower Chapel Child and Family Services
MTN Government Services gave to Destiny Rescue
COPE Health Services gave to Partners in Care Foundation