Inside Our Values: Make Time to Play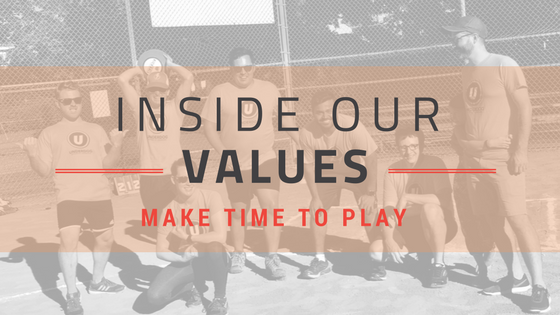 What did you do this weekend? Were you able to put down your phone, close your computer, and enjoy life? Did you make time to play?
In subtle and not-so-subtle ways, society tells us that as professionals we must be focused on work even when we are not technically working. Society teaches us we must make sure to check our phones, our email, our to-do list so we don't fall behind or miss an opportunity. But by keeping work at the forefront of our lives, we can't properly de-stress, make new connections, or fully allow ourselves to enjoy the life we are working so hard to support.
At Idealist Consulting, we believe "the good life" matters. A lot.
At Idealist Consulting, we encourage our employees to make time to play in big and small ways. We know everyone's time is valuable and we all work hard, but that's because of the people behind the work. At the end of the day, it's our partners, kids and furry friends that give our work meaning. Hikes in the woods, eating good food and laughing with friends energizes and grounds us.
So what does "make time to play" mean to us?
It means that while we take our work very seriously, we also laugh at ourselves a whole lot because those moments of silliness create a stronger team. We try not to create more stress for each other. If we can have a meeting while walking around the block on a sunny day, we do it.
We have a lot of conversations about things like, what does balance look like? Then each individual is encouraged to pursue their own version of balance - and fully enjoy her family, hobbies, and the world around her. We don't make excuses - we actually believe we can live the life we dream of, and play is a cornerstone of this. It means we can set a good example of work/life balance for our children, friends, and family.
Here are a few direct quotes from our team about how this looks for them:
"It means I'm no longer working 60 hour weeks! That's been a huge game changer. Prior to joining Idealist Consulting I was always "on" and was very stressed, didn't sleep well, had bad dreams and I'd wake up worrying I'd missed calls or overslept."
"It means feeding moments of curiosity and humor on client calls. For example, one of our clients had this fun idea to create a "department de-jargonized" game as part of their Salesforce project. We ask questions and feed that kind of energy because it always benefits the project."
"It means I don't have to take work home. It's definitely given me a good work-life balance. Before working here, I had only read about the word "work/life balance" in books, but now I have lived it."
"It means not taking ourselves too seriously - take our company kickball team. None of us have played kickball since elementary school but by showing up for each other and laughing a lot at ourselves, we got into the finals."
"It means we focus on the quality of work, not the quantity. I personally have shifted away from tracking hours worked to focus on the quality of work and quality of life outside of work. Now I'm more excited about the impact I can bring."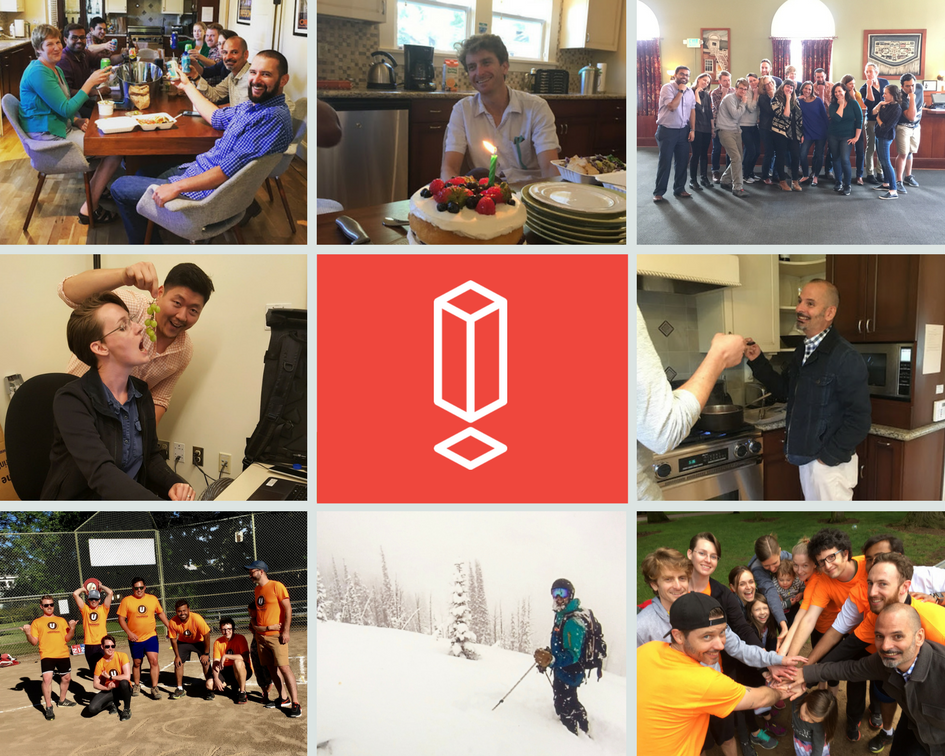 What our commitment to play means for anyone we work with:
We are more focused, more driven, and more excited to work with you. We come into our conversations with a clear mind, ready to focus on your needs and ask you lots of questions. We want to make your work life smoother so that you can also enjoy more time to play.
When you work with Idealist Consulting, you are working with a team who values your time just as much as we value our own. We are going to respect your time outside of work as well. We'll probably ask about your kids and pets and interests because if we can give you more time for that it means we can all enjoy life and be more successful.
Want to see play in action? If you're going to Dreamforce, we'd love to have you as a guest at our Engagement Party where an open bar, an aerialist, DJ/dance floor, and inspiring conversations with progressive peers will rule the night.