Keep the Money Flowing: Payment Processing & Recurring Gifts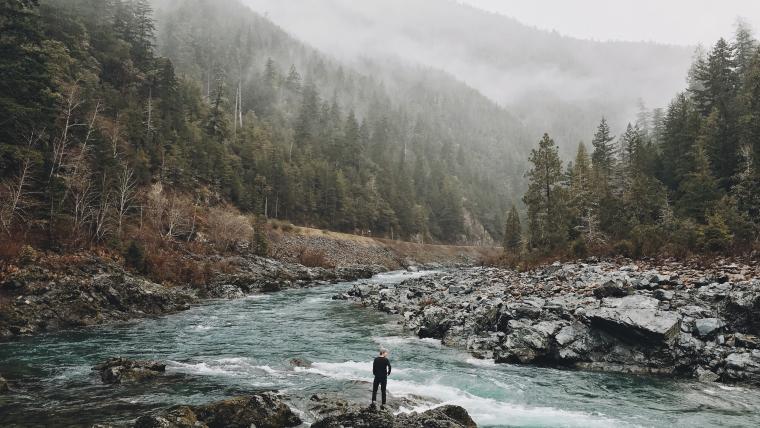 This post was written by Patricia O'Connor, Partner Account Manager at iATS Payments. Patricia joined iATS Payments in March 2015 with the sole focus of building relationships with industry-leading solution providers so our nonprofit clients can select the very best tools to fulfill their mission.
Your nonprofit is probably already very familiar with online donations, but have you ever thought about what goes on behind the scenes?
Payment processing encompasses all of the backend steps that occur as a donation is being transferred from a donor's bank account to your nonprofit's. All of those backend steps are taken care of by a payment processor. That means that your organization must be working with a payment processor in order to receive any type of online or mobile contribution from a donor.
However, keep in mind that the services of some payment processors are more conducive to fundraising success than others. In this article, we'll discuss specifically which capabilities your payment processor should have to help you maximize recurring gifts to your organization.
The secret? Accepting ACH payments.
Here's what we'll cover:
What are ACH payments?
How does accepting ACH payments help nonprofits secure more recurring gifts?

As you know, recurring gifts are some of the most valuable sources of funding for nonprofits. Expanding even just this one area of funding can help your organization raise significantly more money.
Let's see how it's done!
1. What are ACH payments?
Your nonprofit has probably heard of ACH (Automated Clearing House) payments referred to as eChecks. To make an ACH payment, donors simply enter their bank account and routing numbers on your donation form. Then, the money is withdrawn from their debit accounts and directly deposited into your nonprofit's bank account.
It's that simple! To learn about ACH payments in more detail, check out this resource.
2. How does accepting ACH payments help nonprofits secure more recurring gifts?
Not all payment processors can accept ACH payments, but if your nonprofit is looking for a simple way to secure more recurring gifts online, you should be working with one who does.
Here's why not all processors accept ACH payments:
It enables automation.
In order to provide donors with the option to set up automatic recurring gifts, you must be able to accept ACH payments.
Think about it this way: In order for gifts to be automated, you must be able to withdraw money directly from the donor's account. That's exactly what ACH payments do! Credit cards, on the other hand, can't be charged automatically. With credit card payments, donors are essentially paying you by taking out a small, temporary loan from their bank.
Automation leads to more recurring gifts because it makes donating regularly more convenient. Not to mention, there's no risk of donors forgetting when it's time to make a gift!
You'll receive funds more quickly.
Processing ACH payments is actually a much simpler process than processing credit card payments. In order to receive an ACH payment, all that occurs is that the donor's bank must verify the transaction, then send the donation from the donor's account to your nonprofit's account (through your payment processor, of course).
Alternatively, to process a credit card, all of these steps must occur:
The donor enters their credit card information.
The processor communicates with the credit card network to verify the transaction.
The credit card network communicates the charge to the bank who has issued the donor's credit card.
The bank approves or rejects the transaction and communicates the result back to the payment processor.
If the transaction has been approved, the donor's bank transfers the money to the nonprofit's bank account.
Since ACH processing requires significantly fewer steps, the time it takes for the donor to initiate the transaction until the time it takes for the funds to hit your nonprofit's account will be much shorter.
There are fewer rejected transactions.
Credit cards typically expire every 2-4 years, but people often stick with the same bank account for a lifetime.
That being the case, ACH transactions are usually processed without a hitch.
Your organization is far less likely to run into rejected transactions due to expired payment methods. And you know what that means: more funds in your bank account sooner! As you can see, being able to accept ACH payments provides nonprofits with many benefits that can increase the number of recurring gifts and keep the money flowing.
Curious about how you can harness recurring payments and donation data? You can learn how to connect your online donation forms to your Salesforce instance in our article More Money, Less Problems: How to connect your donation pages to Salesforce.