Lessons From a Holiday Fundraising Event: Boots on the Ground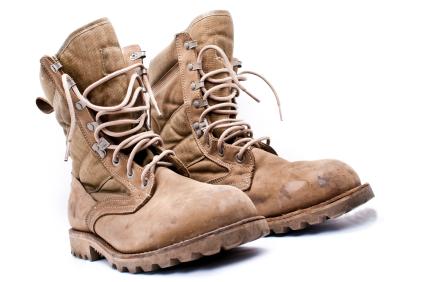 We are always thrilled to have the opportunity to get out and experience Salesforce solutions in the "real world," away from our testing environments. And it is even more wonderful to see first-hand the great mission-driven work of our Nonprofit clients. This week's post comes from our CRM Consultant Calista Carter and is posted in full over on her blog.
The week before Christmas I had the opportunity to volunteer at a fundraising event for one of my clients; it turned out to be a wonderful way to reconnect with my community, my work and the spirit of the holidays.
The Hunger Coalition provides food and resources to families in need through a variety of programs and a mobile food bank.  I offered to help at their December fundraising event because I care about the Hunger Coalition and the people it serves – but also because I wanted to get 'boots on the ground' – and experience what it was like to work with Salesforce.com, the NPSP and Click and Pledge in action, live, at an event.
Mind you, I was terrified.  Fundraising events are intense and the stakes are high.  When done well, a non-profit can raise a significant portion of their operating budget, and, just as important, build relationships with their most generous supporters at an event.  But pulling off a successful event requires meticulous planning and flawless execution – right down to planning who is going to raise their paddle and when.   Large sums of money are involved (hopefully), donors can have high expectations around service, and anyone one who's worked an auction check in/out table knows that there's nothing quite like the crush of people at the beginning or end of the evening if you're not prepared for it.
I shouldn't have worried.  The staff at the Hunger Coalition had done an exceptional job of planning and the event was not only successful (raising more than 130K), it was an incredibly positive and fun experience for everyone involved. There was no labor-intensive silent auction or raffle, just a warm welcome, powerful message and call to action, i.e. raise the paddle.   The whole event was over and done in an hour and a half.
On the technology side, the Hunger Coalition had approached me months in advance about using Click and Pledge, so we had time to get comfortable with a new application and work through how it would function at the event.  We did have a bit of a nail biter waiting for a new feature in CnP 8, (the option to pre-authorize credit cards – which they wanted to do at event check-in) but it all worked out.  There were the usual small hiccups – where WAS that power cord? And the internet connection was a little spotty (I used the hotspot on my phone), but overall, it was one of the smoothest and most well-done events I have ever experienced.   
I walked out that night filled with gratitude – for the incredible generosity and dedication of the people that live and work in my community and for the opportunity to do meaningful work to support worthy causes like the Hunger Coalition.  It was the perfect way to connect with the spirit of the holidays.
How did your end-of-year fundraising events turn out? We'd love to hear your stories of tech solutions on the ground in comments below.