Marketing Automation Showdown: Pardot vs. HubSpot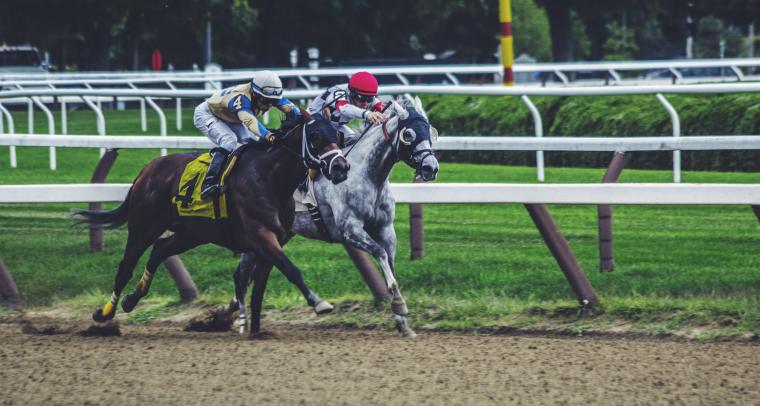 We created a newsletter to help Pardot users expand their knowledge on (and love for) Pardot. Sign up for your dose of marketing automation goodness here.
Marketing automation is the rising star of marketing buzzwords, but what does it really mean?
Marketing automation refers to a marketing solution that helps your marketing department automate and personalize communications, such as email, landing pages, and social posts.
Marketing automation has been on a constant upward trend. With a constant stream of new features, it feels like the race is on between marketing automation platforms to build the best tool.  
But determining what tool is right for your business can be difficult. To help you with the decision, we released a whitepaper on marketing automation platforms. We focused on these platforms that connect to Salesforce:
Act-On
HubSpot
Marketing Cloud
Pardot
To give you an inside look into our whitepaper, and cover one of our most asked questions, today we will compare two of the most talked about platforms for small-to-medium businesses: Pardot and HubSpot.
Pardot: for midsize organizations using Salesforce who want advanced automation options
Pardot is a lead nurturing and marketing automation platform from Salesforce. While you can use the platform as a stand-alone marketing automation tool, eventually Salesforce will make the platform solely available to those with a Salesforce instance. This tool is great for businesses using Salesforce who want to automate and centralize their marketing processes.
With a plethora of automation features and an advanced but easy-to-use interface, you can create a personalized lifecycle experience for your prospects. Features like lead scoring and grading enable you to create a robust profile of potential clients, customer, or supporters.
What sets it apart
Grading in addition to scoring: gives a secondary dimension (who cares about you and who you care about)
A supportive community: stemming from the huge Salesforce community, Pardot offers a very active online support community alongside regular webinars, Trailheads, and local user groups.
Deep Salesforce integration and reporting: all custom and standard fields and objects can integrate with Pardot, and advanced tools such as Campaign Influence reporting give you access to multi-touch attribution reports.
Smart ways of thinking about automation: you can automate most processes, including tasks and communications, with a variety of tools to help you get the job done.
Who it's for
Pardot is a great fit for mid-size B2B companies and nonprofits who are using, or looking to use, Salesforce and want to move up from their disparate marketing tools.  
AppExchange Rating: 4.5 out of 5 with 160 reviews
Reviews vary with many commenting the Salesforce integration and support from Pardot can range from great to horrible. Most complaints stem from the implementation process (not the tool itself) - people who try to self-implement rather than using a partner are often dissatisfied and don't feel like they're using the tool to its full advantage.
HubSpot: for new marketers who want to do it all themselves
The cool kid of the marketing automation space, HubSpot prides itself on being an all-in-one platform. Offering marketing automation, a CRM, and a CMS (content management system), it wants to be the only tool you ever use. This tool is great for digital-savvy businesses with DIY sales and marketing teams. HubSpot is intuitive for junior marketers and has some cool features like CTA buttons, nice email templates, and solid social posting tools.
However, its greatest strength is also its biggest weakness; endless features and friendly UI don't make up for HubSpot's lack of reporting tools. You'll still want to use Google Analytics and will have a hard time accessing the data you need in HubSpot.
Additionally, if you're looking to use another CRM, like Salesforce, the integration cannot compare to native Salesforce solutions like Pardot and Marketing Cloud. You'll likely have a hard time reporting on marketing sourced leads that convert to Salesforce opportunities. It will be difficult to talk about your pipeline since HubSpot and Salesforce have different language for each lead/prospect/client stage. And if you use Salesforce custom objects or custom fields, you have to do a lot of tedious manual work to make these available in Hubspot forms.
What sets it apart
Training and support: HubSpot has endless free resources that are accessible and easy to follow. Just like Pardot, there are local user groups to explore the tool with peers.
Easy-to-use social publishing and listening: You can monitor social interactions and take a look at the profiles of prospects from within the tool. Trigger emails help keep your sales team informed of prospects engaging with your social platforms. For Twitter, Facebook, LinkedIn, and more you can post directly from your publishing tab (or with a Chrome extension) to share content.
Marketer-centered suggestions: HubSpot puts best practices suggestions on everything from personas to email testing directly in the tools.
Who it's for
Small and medium companies with marketing automation novices who don't have a lot of HTML or database experience. HubSpot can take you from beginner to expert but may be frustrating for more advanced users who rely on Salesforce as their system of record.
AppExchange Rating: 4.6 out of 5 with 598 reviews
The listing is private. The latest update was in March 2016. This is possibly because Hubspot had recently announced their CRM platform, making them a competitor to Salesforce. Older reviews have mixed ratings on how easy the integration was for them. Many agree that there are sync issues but Hubspot's customer service was fantastic. Newer reviews found on TrustRadius suggest issues with storage, syncing and tracking.
Marketing Automation, the new industry standard
Marketing Automation will eventually become industry standard for organizations looking to really scale their growth and automate their manual processes. But as each platform adds features and tailors its platform to different sectors, marketers will need to do the research to find a platform that will work for them.
Our Marketing Automation whitepaper helps you determine when it's right to implement a new marketing platform and see if your team is ready. Along with a comparison of the top four Marketing Automation platforms, there's a quiz to help you determine if your team is ready.