Marketing Automation Showdown: Pardot vs. Marketing Cloud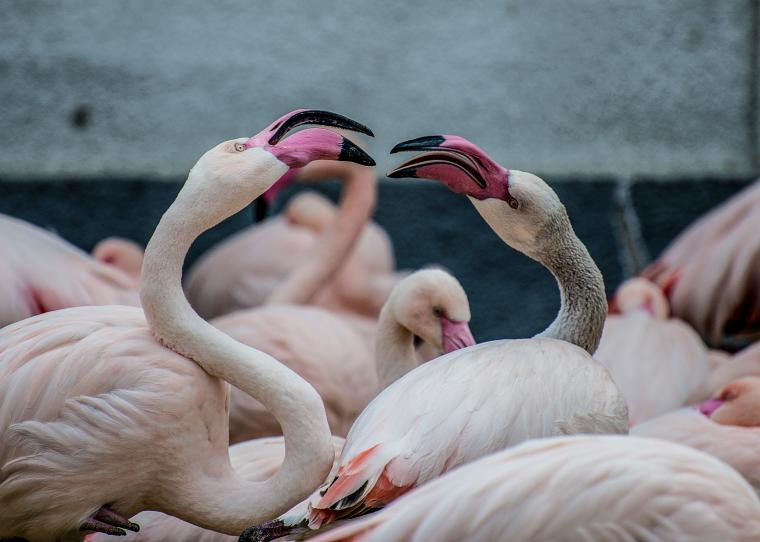 We created a newsletter to help Pardot users expand their knowledge on (and love for) Pardot. Sign up for your dose of marketing automation goodness here.
It's a brave new world for marketers today. Customers are expecting Amazon-style personalization and service. Marketing department budgets are growing for the average nonprofit and small business, yet staff is expected to keep evolving as well. Marketers must be equally savvy with wrangling data and spinning creative copy.
This is why many nonprofits and businesses are turning to Marketing Automation platforms.
To help marketers with the decision to purchase one of these platforms, we're releasing a new whitepaper on marketing automation platforms. We'll include their features, what sets them apart, what's missing from the platform, their pricing, and more. We'll be focusing on the platforms that connect to Salesforce, including:
Act-On
HubSpot
Marketing Cloud
Pardot
To give you an inside look into our new whitepaper, and cover one of our most asked questions, let's compare two of the most talked about platforms.
The two most popular marketing automation options: Pardot vs. Marketing Cloud
Both can push data through to Salesforce's Sales Cloud but they have pretty different functionality that centers around how many channels you have and how complex your data is.
The heart of the decision depends on what you're trying to achieve. If your primary goal is to nurture leads in order to pass them off at a certain "qualification point" to a specific person or team, Pardot is your tool. If your main goal is 1-to-1 engagement with consumers, users, and subscribers with a lot of social media emphasis, Marketing Cloud is likely more appropriate.
Let's dive a little deeper into each marketing automation solution.
Pardot: for midsize organizations who want advanced automation options
Pardot is a lead nurturing and marketing automation platform from Salesforce. Engagement Studio, Pardot's version of drip campaigns, is a significant step up from older generations of the tool. It's Engagement Programs allow you to send targeted emails based on real-time customer behavior, providing a personalized lifecycle experience for your prospects. Lead scoring enables you to set and track specific responses to these various levels of engagement with your marketing efforts. Added to that you can also grade your prospects based on other information such as what industry they work in, the size of their company, or job title. Together with the scoring you can create a robust profile of potential clients, customer, or supporters.
What sets it apart
Grading in addition to scoring: gives a secondary dimension
Deep Salesforce integration that allows you to segment from any custom or standard field
Smart ways of thinking about automation: you can automate both tasks and communications through automation rules, completion actions, and engagement programs, choosing the right tool for the right job
Who it's for
Pardot is a great fit for mid-size B2B companies and nonprofits.
AppExchange Rating: 4.6 out of 5 with 154 reviews
You can find pricing, integrations, what's missing from the platforms, and more in-depth analysis of the platform in our whitepaper. Sign up to receive it the morning it's published here.
Looking to see how Pardot compares to HubSpot? Read our Pardot vs. HubSpot blog post here.
Marketing Cloud: for large organizations who can handle multi-channel campaigns
Marketing Cloud is a Salesforce product that is separate from the Sales Cloud and encompasses ExactTarget, Social Studio (formerly Radian6 and Buddy Media), and Social.com. Because it is the most complex marketing automation solution in our whitepaper, let's break down these components:
Email, mobile and web marketing (ExactTarget). This is what you think of when you think of marketing automation: personalized and automated email and web journies for your customers or constituents at every stage of engagement.
Social media marketing (Social Studio). This allows you to pinpoint the demands of your constituent base by monitoring their social activity and actively reach out to them with content tailored to their needs.
Digital advertising (Social.com). This lets you create ads using real-time metrics from your audience and respond to your audience's interactions with ads, emails, and online purchases or donations while they're still engaged.
What sets it apart
Marketing Cloud is a world unto itself, as you could easily dedicate your full-time job to managing just one aspect of it
Incredibly flexible for bending journeys to your needs
The only solution in our report that truly scales across all marketing channels
Who it's for
The full Marketing Cloud suite is intended for established marketing departments who have the bandwidth to create, tailor, and analyze digital ads, emails, and other assets, and are interested in multi-channel engagement including social/SMS/text message integration. But smaller companies could benefit from focusing on just one or two components, such as JourneyBuilder.
AppExchange Rating: 4 out of 5 with 147 reviews
You can find pricing, integrations, what's missing from the platforms, and more in-depth analysis of the platform in our whitepaper. You can sign up to get all the details of Marketing Cloud here.
There's no one-size-fits-all solution, but with a little reflection and research, you can use this report to hone in on the tools that best suit your needs.
Get the full comparison before everyone else! You can get the newest whitepaper, Marketing Automation Comparison Report, sent straight to your email inbox the morning it's released. Just sign up using the link below.