The Net Value of Net Hope 2021
It's been over two years since the Net Hope community met in person. The challenges of a global pandemic extended this for a third year which created concern for many that had run out of steam for another Zoom call, the primary solution for the conference. Five days of online seminars would test even the most faithful. That said, Net Hope showed up as best it could under the circumstances. The online environment they provided for their participants was both innovative and engaging, blending good content with gamification which awarded those who attended the most presentations.
Novel themes for the conference included but were not limited to:
Digital harm to children
Digital transformation
Change management
Equity in the tech sector
"Evidence based decision making" with data and data analytics
Women empowerment
Working remotely and developing virtual engagement
And just about anything that concerned Covid 19 and all the challenges that come with it.
And of course, the standard fare we have seen in previous Net Hope conferences such as bridging the digital divide, cyber security, community networks, and AI were all considered as well. 
Participants included representation from notable organizations such as Oxfam International, GOAL, Save the Children International, ChildFund International, International Medical Corps, MSI Reproductive Choices, Catholic Relief Services, The Carter Center, World Vision International, and WaterAid, as well as some Idealist Consulting clients, Airlink, Mercy Corps, International Rescue Committee, and World Food Program. 
Net Hope makes an effort to balance that line between practical application such as "how to set up an emergency response system quickly," to more heady academic considerations such as, "what is our ethical responsibility when conducting data analyzation"?
At its best, Net Hope is able to produce tangible answers to complex questions that leave the attendee with motivation and vision. At its worst, Net Hope can be a lengthy graduate class experience that can get muddled in philosophical pontification, leaving the audience with less conviction than when they started. But in the end it was a value to attend, leaving us inspired and grateful to be a member of something that represents both a community and a movement simultaneously. To that end, I saw four presentations that caught my eye as tangible considerations where the tech community can have, or is having, an immediate impact.
First, we saw tangible solutions solving real problems, such as the Salesforce development of COVAX, a collaboration platform built on the nonprofit cloud, designed to help the distribution covid vaccines. It is hard to think of a solution more relevant during a global pandemic than one that assists in the distribution of vaccines. Salesforce, in partnership with the World Health Organization (WHO), has done just that. "Vaccine Inventory Management helps organizations ensure availability and maintain adequate vaccine doses, syringes, and PPE stock levels. It can also aid in forecasting demand, help reduce waste, and avoid surplus supplies."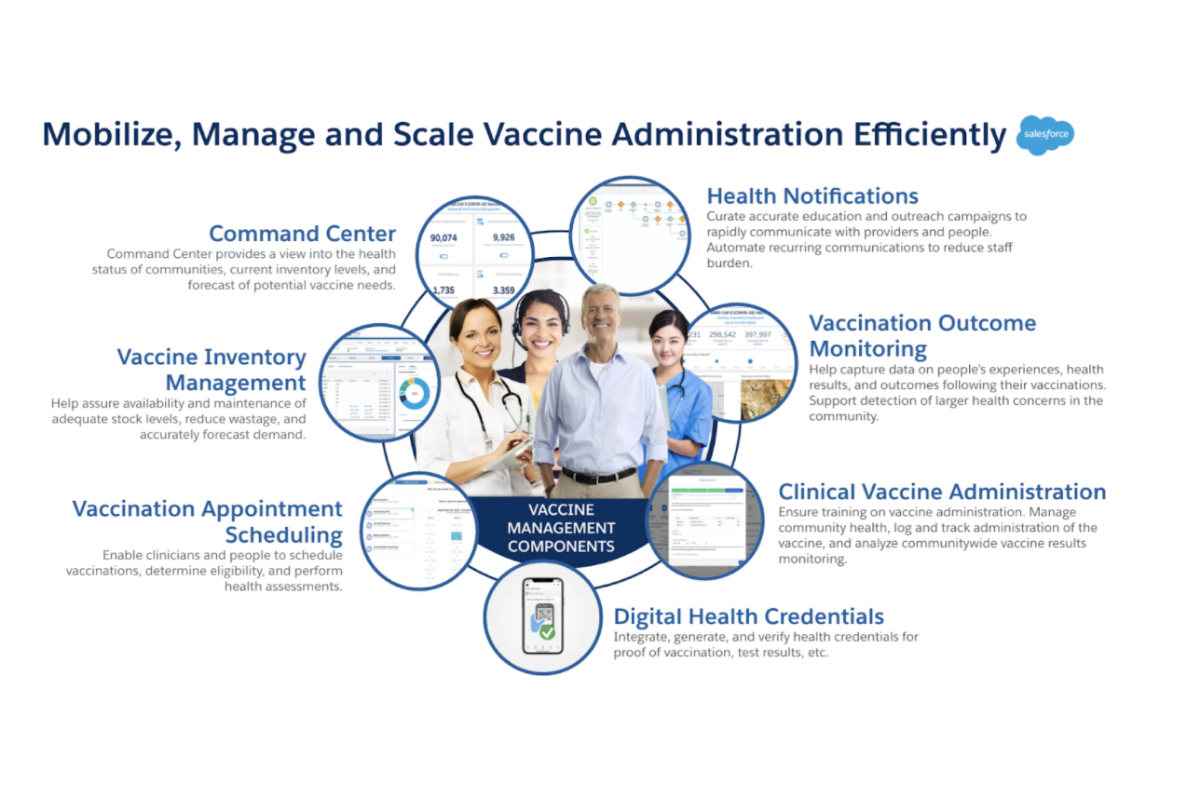 Second, we saw collaboration of the tech community working together to make a difference.  One of the more notable examples of this was the inspiring Impact Cloud, a coalition of technology companies committed to radical collaboration in support of nonprofit digital transformation. They revealed a test run of their rapid deployment emergency response solution (see diagram below). A fantastic example of teamwork among Salesforce ISV's preparing their best so communities can be prepared for the worst. It is worth noting that this solution did not include Salesforce CRM which only exemplified that ability of Salesforce to answer calls that may or may not require contact management.   
Third, we saw thoughtful representation of those who may not be able to represent themselves such as the presentation Engage Spark provided on lack of internet access. In this presentation we discovered that while the cloud is very present in the developed world, there is still much of the world that does not have access. For those who work in the cloud that wish to make a difference, that difference can't be met without the infrastructure needed to leverage the solutions we implement. The digital divide is alive and well and the need for offline solutions are very much needed if we are to support those most vulnerable in the world.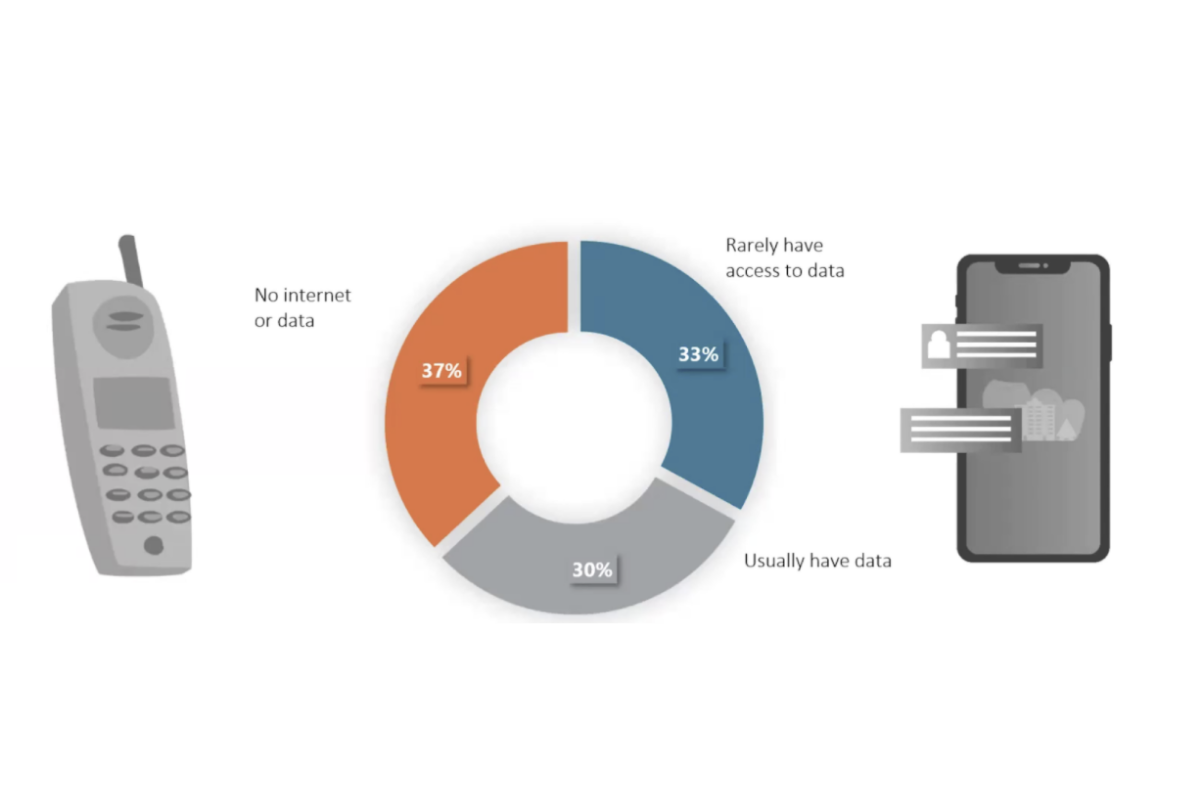 Fourth, and in many ways the most important, we can introduce technology but if we can't supplement that introduction with change management and engaging users through community networks it will ultimately be throwing away all our thoughtful efforts. Change management must support the fundamental notion that technology needs to be delivered fast and easy in order to be effective in the humanitarian sector.    
In closing, Net Hope showed up better than I have seen any virtual conference show up in my 17 years in this space. It provided engaging topics and a rich community that were both informative and visionary. It brought back some nostalgia from the early years of Salesforce.org when we were focused on the problems before the solution. If Net Hope continues to maintain this posture, Idealist Consulting as always will continue its commitment to the Humanitarian sector and we are looking forward to next year's 2022 conference and am hopeful we will get to meet the community in person. 
Rob Jordan, CEO Idealist Consulting & Net Hope 2021 Delegate