One Team's Path from Mass Email to Marketing Automation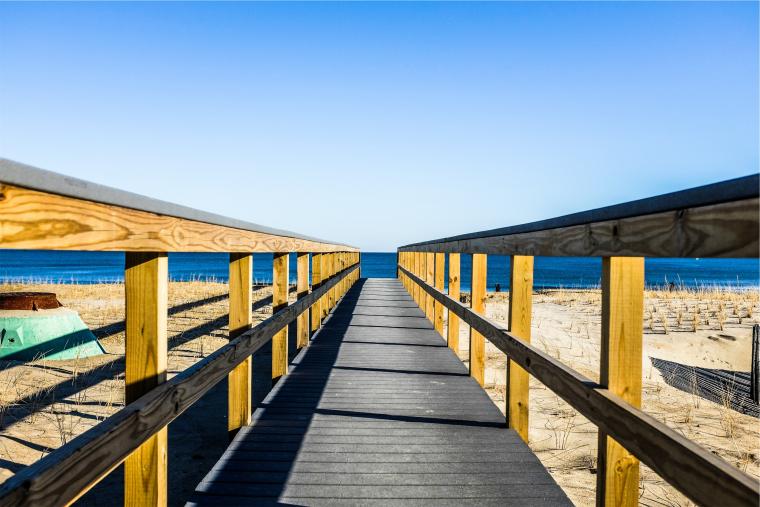 As a small business, we go through a lot of the same growing pains as many of our clients. Nowhere is this more apparent than with our marketing communications solutions; we started on Vertical Response then over the past two years moved to Predictive Response, then HubSpot, and finally Pardot.
Looking back, it was critical for us to organically outgrow each before moving to the next. It genuinely helps to feel the pain of one solution and know what workarounds are possible when you're making the case for a leap to the next step up. Here's what our journey looked like.
Level 1: mass email
We started with Vertical Response, but it just as easily could have been MailChimp, ConstantContact, or Emma. It was a basic low-cost mass email system that had some integration with Salesforce. These solutions serve as the email starting point for many organizations and businesses.
What we could do:
Easy-to-use WYSIWYG (What You See Is What You Get) editor

Send emails to members of Salesforce campaigns

Schedule emails for future sending
But, it started to show its limits quickly.
Frustrations:
Global unsubscribe (you couldn't subscribe contacts to different lists for newsletter, events, etc)

There was just one global user

1990s-esque templates (you can import HTML templates of your own making, but if your team doesn't have internal HTML skills this can be limiting)
While eventually we would have realized limits with MailChimp as well, I think we could have achieved a little more before that stage. It has a great reputation for being more user-friendly and scalable, and with hacks like this from Kissmetrics, you can shortcut your way to some more advanced functionality.
Level 2: mass email with a little campaign automation
Next, we went to Predictive Response, a little-known solution that is truly a powerhouse for lite marketing automation. It is built around the Campaigns object and is native to Salesforce, so integration happens as soon as you install it.
What we could do:
Scheduled, Drip and Adaptive emails. Scheduled emails are for set communications like newsletters or one-off emails. Drip emails send a series of messages at select intervals, whereas adaptive includes a four-part series where a pre-determined email is sent depending on whether the member opens and clicks the previous emails, complete with the ability to set a completion action to remove people from the campaign.

Lead Scoring: You can set scores for opens, clicks, etc, that automatically show in the lead or contact object.

CampaignFlow allowed us to automatically add leads to new campaigns depending on filters. For example we could add new web leads to a welcome email series. *Note: CF can also be used with other mass email tools, and would be a solid addition to any mass email strategy that is ready to move to the next level.
Frustrations:
I was itching for form integration and social monitoring/publishing to be all in one solution (we were using web-to-lead, Google analytics, and Hootsuite in addition to Predictive Response on a daily basis).

I was also putting a lot of energy into content through our blog, whitepapers, and webinars, and wanted these efforts to be more easily tied into my lead nurturing strategy. This was a clear sign that it was time to consider marketing automation.
CampaignFlow's filters were occasionally sticky and not as intuitive as I would have liked.
Level 3: marketing automation
For years I had been stumbling on free HubSpot resources like infographic templates and advice on marketing metrics, so when I started considering an upgrade to a marketing automation solution, HubSpot was on my short list (along with Pardot and Act-On).
HubSpot prides itself on intuitive user interface and an content-centered inbound customer journey strategy. It allows you to streamline efforts even when the people you're working on vary in every imaginable way. You can use data and reports to provide context for your actions, and rely on automation to fulfil the goals you set based on those numbers.
What we can do:
Forms are one of my favorite HubSpot features: it's easy to create forms for everything from a contact page to a whitepaper download and embed it on either your own website or a HubSpot landing page template.

Lists (you can create smart and static lists that sync with Salesforce)
Social publishing and monitoring: you can tag all posts to a specific campaign

Workflows: you can automate drip campaigns and much more

Reduce duplicate issues: This was a biggie. I went through a few rounds of trying to use Web-to-Lead for things like newsletter subscriptions and whitepaper downloads before realizing that it is really not designed for that. We might have been able to use Form Assembly but the form building tools with HubSpot make it easy to sync leads and contacts so you can keep track of all touch points and not worry about duplicates (as long as they use the same email address).
Frustrations:
HubSpot's design tools are a major source of frustration for designers. We use our own landing pages and blog to get around this issue, but it does limit our 360-degree constituent view.
Events: We use Eventbrite and the Salesforce sync has proven problematic, so for now we're sticking with manual imports. This means it can be a bit clunky to apply HubSpot workflows or targeted communications to event registrants.
At this point, our biggest challenge is prioritizing: there is constant fine-tuning that needs to happen, and it can be hard to find time for that between creating content, preparing for conferences, and everything else a small marketing team needs to do. But still, we've shown noticeable improvement in our lead conversions by adopting marketing automation, and we're leaps and bounds where we were a year ago.
Interested in exploring whether mass email or marketing automation is right for you? Check out our whitepaper on marketing automation.