Pardot 201: The Pardot Consultant certification exam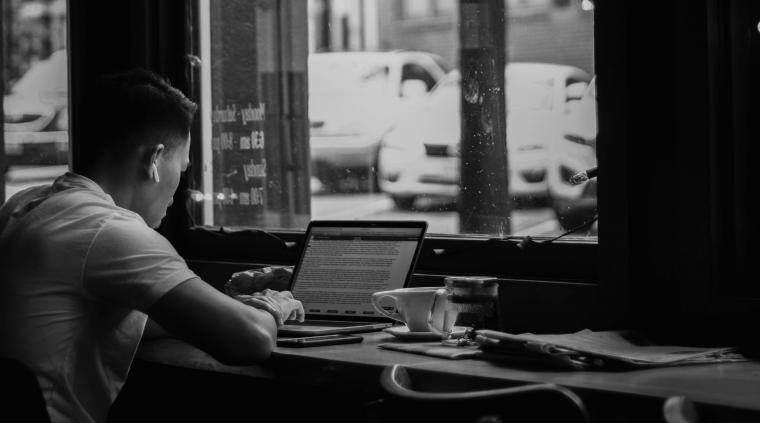 Welcome to my first Pardot 201 article. I've had many Pardot 101 posts, but getting your Pardot Consultant certification is certainly not an entry level task.
This post is a follow up to my Pardot Specialist certification guide. Whereas the Pardot Specialist certification is designed for anyone who is a regular end user of Pardot, the Consultant certification takes it to another level.
With this exam, you will be testing your ability to use Pardot to meet customers' business requirements and long-term engagement goals. This is generally a test taken by people who want to work directly as a Pardot Consultant with their own clients, but the knowledge you'll gain is equally helpful for working as a Pardot end user.
Below you'll find all my tips and a link to the Pardot Consultant study guide.
Pardot Consultant Study Guide
My Pardot Consultant Study Guide is a Google Sheet that allows you to track your study progress as you use it. It's made up of three tabs.
The first tab is an overview of all the topics on the Consultant exam with a scoring mechanism that also allows you to assess and track your confidence in each topic. At the bottom, there's a formula that tells you if you're ready to take the exam (it literally says "You're Ready" or "You're Not Ready") based on what you put in as your confidence level.
The second tab is a list of 46 resources you need to study, broken down for each topic on the exam. It includes videos, help articles, blog posts. It's interactive so you can check off items on the list the sheet as you study.
The third and last tab is a compilation of helpful mock exams, flash cards, and blog posts with advice on the Pardot Consultant exam.
You'll need to make a copy of the guide to use it for yourself. You should check it out!
Click the button below to view the Pardot Consultant Study Guide.
Get the Pardot Consultant Study Guide
Tips for the Exam
I'll be honest, just like the Specialist exam, the Consultant exam is hard. But the good news is, I think the Specialist exam was harder.
Unless you're an end user or accidental Pardot admin, I suggest at least two months of regular studying. Otherwise, I'd suggest one month of daily studying.
If you're at all interested in becoming a Pardot admin or want to become a freelance consultant, this is a good certification for you. You'll need to do a few things first, though.
What you need to do before you start studying for the exam:
Have your Pardot Specialist certification. Sorry, I don't make the rules. Start here if you don't already have this certification.

Pick an exam date. So many people ask for my advice on the exam but don't plan to take it for many months. Let's change that. Setting a date is a great motivator and will keep you focused on your goal.

Consider talking to your boss about this. Are you using Pardot at work? Are you a fellow Salesforce Consultant looking to expand your certs? Talking to your employer about your goals can't hurt (if it does, you might need to start looking for a new job). It's a highly marketable and valuable skill for them, too. Ask how they can support you (think about exam fees, devoting some of your work time to studying, etc).   
Now let's get to what you really came here for.
What's your honest advice on what to study for the Pardot Consultant exam?
My answer: technical setup and marketing strategy.
The Consultant exam is made for "for individuals who have experience implementing the Pardot application. The Salesforce Certified Pardot Consultant has experience with Pardot administration and configuration, and is able to successfully design and implement Pardot solutions that meet customer business requirements, are maintainable and scalable, and contribute to long-term customer success."
Don't let the implementation piece scare you. While knowing how to set up Pardot is important, you'll also want to focus on the configuration and strategy behind using the tool. While the Specialist certification is focused on daily use of the tool, this certification focuses on setting up a scalable Pardot instance to achieve the organization's goals.
What do I do after the Pardot Consultant exam?
Once you pass, you should update your resume and post about your certification on LinkedIn. Really. 
This isn't about you looking for a new job. This is about celebrating your accomplishments. You did it! Let the world know! 
Tag me in the post– I'd love to say "Congratulations".
Where else can Pardot take me?
Looking to break free from an in-house marketing team? Maybe you are looking to own your own schedule, be your own boss, or have more challenging and diverse work experience. 
The Pardot Consultant certification can help with all of this. You can work as a contractor for a variety of consulting partners (like Idealist Consulting) or go out on your own. 
The Pardot world is your oyster now! 
 
Want more Pardot tips and tricks?
I have a monthly Pardot Newsletter where I share the latest articles (and some tweets) from around the Pardot universe. Sign up for the Newsletter and you'll get first access to content like this and more.