Purchasing Charity Auction Software: A Beginner's Guide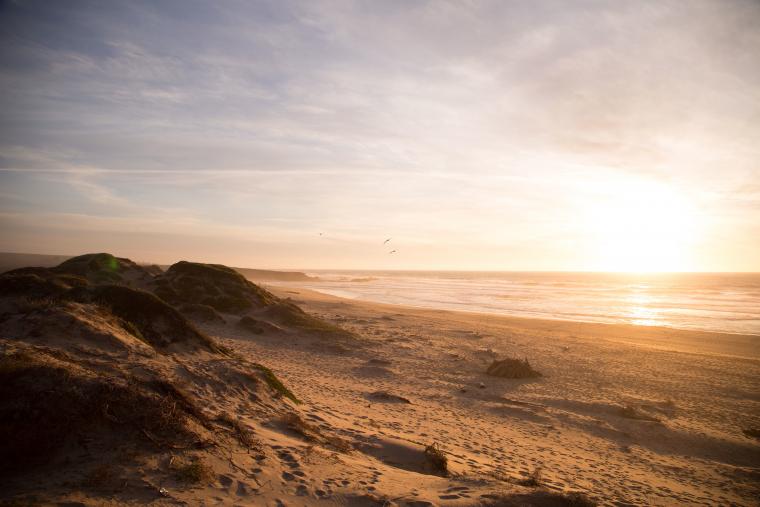 This blog post was written by Karrie Wozniak, mobile fundraising expert and Vice President of Sales & Marketing at BidPal, a leading mobile fundraising software company that helps nonprofits engage more donors and raise more money.
In our previous post for Idealist Consulting, we discussed how to incorporate charity auction software into your organization's next event.
But one important question may still be lingering: how do you find the right software in the first place?
Today, we'll cover some of the major considerations that your nonprofit should make when looking into new auction software, including:
1. Determining which type of auction you're hosting.
2. Searching for a nonprofit-specialized solution.
3. Looking toward the future.
4. Finding cloud-based software.
5. Considering users and participants.
6. Anticipating items.
7. Making sure there are multiple ways to give.
8. Working with a vendor who provides support.
With these tips, your organization should be equipped with everything you need to end up with the perfect solution. And, if you need a little more context on this technology before we begin, check out BidPal's ultimate guide to charity auction software.
1. Determine which type of auction you're hosting.
There are multiple types of charity auction software, and each tool is designed to address different types of auctions.
In order to zero in on the appropriate tools, your organization will first need to decide which type (or types) of auction you're hosting!
Let's match each auction type with its relevant technologies:
Silent auctions. Silent auctions are the perfect candidate for charity auction software! Organizations hosting silent auctions can benefit from both auction-specific event fundraising software (the module where you can organize all event logistics) and mobile bidding software (a modern bidding method that replaces bid sheets with smartphones).
Online auctions. In order to run an online auction, your nonprofit will need the help of charity auction software. You can use your auction-specialized event planning software to generate a customizable event website where supporters can peruse items and place bids.
Live auctions. Live auctions are the least applicable to software, but your organization can still benefit from auction-specific event planning software. This type of software has features to help you track items, make guest lists, advertise your event, and complete other event logistics more efficiently and effectively.
Knowing which type of auctions you're hosting can help you narrow down your search, since you'll only be looking at platforms with a suitable feature set.
The takeaway: There are two types of software that can help you execute your auction: specialized event planning software and mobile bidding software. Determine which type of auction you're hosting in advance to decide which platforms you'll need.
2. Search for a nonprofit-specialized solution.
There are two flavors of auction software: for-profit and nonprofit.
While for-profit auction software has its uses, charity auction software will be a much better fit for nonprofits.
As its name suggests, charity auction software was designed specifically to address the needs of nonprofits and fundraising auctions. Beyond basic item management and event site generation, these platforms include valuable tools that can help you better engage your donors and increase your fundraising potential.
Not to mention, charity auction software generally supports integrations with a range of other types of fundraising software (most notably, CRMs like Salesforce). For example, BidPal's auction and event planning software supports a seamless integration with Salesforce's Nonprofit Success Pack. With this integration, your organization can:
View all auction-related supporter actions in donor profiles and send targeted follow-ups.
Adjust standard and custom event data fields from your CRM.
Create and edit supporter profiles for guests registered with BidPal (including updating contact info to ensure you can always get in touch!).
Keep data cleaner with automated deduplication features and minimal manual data management.
This benefits to integration are huge, since you won't have to worry about handling data manually and you can easily view auction data in context with full donor engagement history.
The takeaway: Charity auction software, as opposed to for-profit auction software, will enable your organization to raise more money and better steward your donors.

3. Look toward the future.
Many auction-specialized event planning platforms place a limit on the number of events that nonprofits can host annually while others, like BidPal, have no such restriction.
That's why, when shopping for auction software, it's important to anticipate your future event planning needs.
If fundraising events are one of the primary ways you engage your donors, your organization would more than likely benefit from a platform that supports an unlimited number of yearly events.
Keep in mind, while specialized, many auction software platforms double as end-to-end event planning solutions. When making this consideration, you shouldn't just be thinking of auctions, but other potential events, too.
If you give plenty of thought to your needs beforehand, you won't waste time or money needlessly purchasing two separate event planning tools.
The takeaway: Auction software often places a restriction on the number of events that nonprofits can host per year. If your organization is planning lots of events, make sure you're buying software that can keep up.

4. Find cloud-based software.
While most software is cloud-based, some tools still come in an on-site format, meaning it's downloaded and saved on a local computer. On-site software does have its uses, but when it comes to event planning, cloud-based software is an absolute must.
Considering that your software houses all of your auction related tools and data, you're going to need to be able to access it at the event venue.
If you're using an on-site model, you'll have to leave your software behind at the office, which won't do you much good as you're running your event!
Not to mention, cloud-based software presents multiple other benefits:
Your nonprofit won't have to install anything.
Your software can continuously be updated and improved.
Multiple staff members or volunteers can access your software simultaneously.
The takeaway: On-site software can't move with your organization. If you're hosting off-site events, it's imperative that you purchase cloud-based charity auction software.

5. Consider users and participants.
Many types of fundraising software are tiered by how many users can access them and how many constituents they can store. Charity auction software is no different.
Before you start shopping around, you'll want to estimate both the anticipated number of staff members who will be using your software and the anticipated number of supporters who will be participating in your auction so you can find software that's the right fit.
Remember, since auction software brings many aspects of your auction online, more supporters will be able to participate. It's always wise to give yourself a little wiggle room to account for unexpected participants.
Ideally, you'll want to buy a scalable solution that can grow with your auctions as they gain more visibility and popularity.
The takeaway: Auction software often places a cap on the number of users and supporters it can serve. Shop for a flexible solution that you can expand on as your auctions become bigger and better.

6. Anticipate items.
On that note, charity auction software can have another unique limitation: the number of auction item listings you're able to create.
You'll need to buy software that can accommodate all of the items you're featuring at auction, or else it can limit your fundraising success. Here's why:
It will be much more difficult to track item information since you won't have a dedicated and centralized place to store this data.
If you're using your online event site for auction item advertising, you won't be able to list all of your items for bidders to browse.
Since you won't be tracking certain items in the platform, you won't be able to monitor bid activity on those items, limiting performance insights that can help you hone future events.
It can be difficult to get an accurate count of the number of items you have (after all, a lot of it will depend on how well the solicitation process goes), but you'll at least want to have some idea of how many items you'll be featuring. A good rule of thumb is that there should be about 1 item to every 2 bidders. Need a few auction item ideas? Check out this list!
Consequently, you could just work with software that supports unlimited items and packages. In that case, the scope of your auction will never be a concern.
The takeaway: Online auction software may place restrictions on the number of auction item records it can hold. Look for a solution that doesn't place limits to give yourself plenty of flexibility.

7. Make sure there are multiple ways to give.
If you really want to maximize fundraising potential at your next auction, your software should enable you to implement other fundraising channels besides bidding on auction items.
Fundraising capabilities will vary by platform, but here are just a few of the common fundraising avenues your software should support:
Standard donations (both on your event site and through your mobile bidding platform).
Online ticketing with multiple tiers.
Sponsorships.
The sale of fixed-price items (raffle tickets, merchandise, sign-up parties, etc.).
Depending on the scope of your event, you might not need all of these features. But remember: the more donation opportunities there are, the more likely one is to resonate with your donors!
The takeaway: By offering multiple donation avenues, more supporters will be able to give at your event. If someone doesn't want to participate in the bidding, they'll have plenty of other ways to contribute to your cause.

8. Work with a vendor who provides support.
We've already discussed many of the important features that you should be looking out for when shopping for the software itself, but we have yet to cover what's behind it all: your vendor.
When purchasing any kind of software, you should be working with a vendor who provides you with the support you need. While with most platforms "support" refers mainly to technical maintenance services, it means something a little different when it comes to charity auction software.
Since this software was built to address such a specialized type of event, many nonprofits need a little more assistance when it comes to running a successful auction than they would with other types of fundraising events. If you're working with a great vendor, they can certainly do that!
Many auction software vendors offer on-site event support, a service wherein your vendor will send a team of their staff to the venue on the night of the event to help you setup your software and utilize it to its full potential.
If this is your first auction (or if you're hosting a large event that could use a few extra hands!), it might be worthwhile to invest a little extra in these services.
The takeaway: On-site support services can bring your event to the next level by helping you maximize your software's functionality.
We hope our article has helped you feel a little more confident about entering into auction software shopping! If you're ready to start evaluating products, make sure to check out BidPal and set up a time to speak with an experienced implementation consultant at Idealist Consulting.