Stuck in the Middleware: Part 3; Jitterbit offers connectivity with no code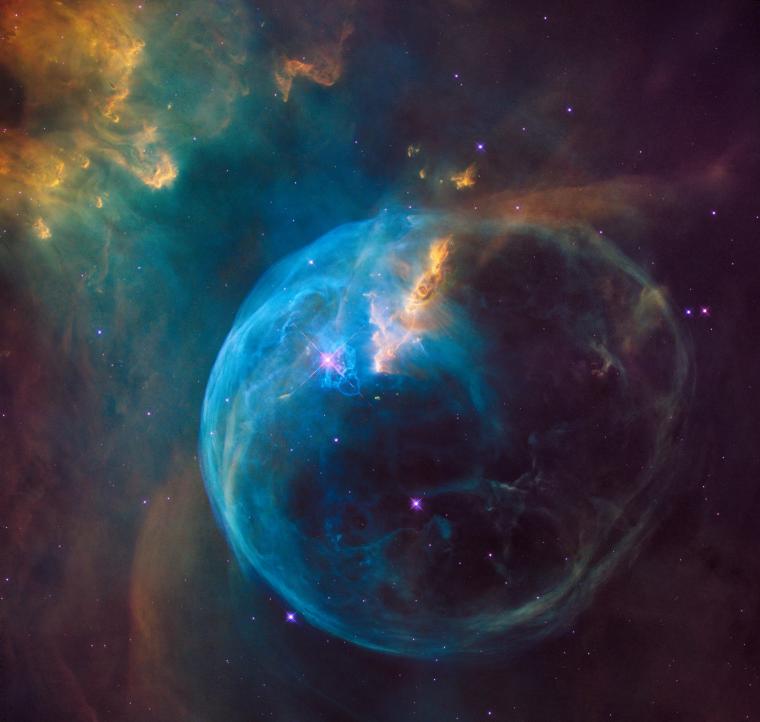 This blog post is the third in a multipart series on Middleware and was written by Megan Dobransky, Content Marketing Manager for Jitterbit. You can read the introductory post here and Workato's contribution here. The next post in the series will be published next Tuesday.
As Marc Benioff says, "The business of business is to improve the state of the world," and nobody does that better than nonprofit organizations.
Nonprofits have the unique need to engage their constituents and donors in meaningful, personalized ways. But working across siloed systems is time-consuming, costly, greatly hinders the ability to see a complete view, and distracts from what really matters: making the world a better place.
When business apps and systems are seamlessly connected, nonprofits can count on having the right data available to customize messages, validate the benefits of their programs, save time through automating processes, and make better decisions.
But integration across varied systems can be especially difficult for nonprofits because, frequently, they have limited resources, fewer technology experts, and very specific needs.
Jitterbit, a modern and agile integration platform, has experience working with over 100 nonprofits worldwide to overcome their connectivity challenges.
Meeting the Nonprofit Need
Let's face it; nonprofits do not always have the resources and spend that many for-profit companies have. Finding solutions that optimize operational efficiency and that can fit into a budget are a top priority. Jitterbit recognizes this dilemma and provides half off for all nonprofits and higher education institutions. Plus, Jitterbit still includes a consultation from a dedicated team that specializes in the nonprofit space.
Using an integration platform like Jitterbit allows nonprofits to connect the disparate systems that handle data for a full picture of the health of their programs. Jitterbit removes that potentially terrible user experience and replaces it with automated reporting processes behind the scenes.
Jitterbit can also automate manual, time-consuming processes like data entry.
"A good example of the problems we faced before Jitterbit was the way in which we would hand out spreadsheets for the competition to our sponsors, and then need to manually input all this raw data and essentially hope for an accurate outcome," says Chris Heald, Technology Director of Ashoka Changemakers. "We had thousands of opportunities and no way of preventing them from slipping through the cracks or even managing the ones that didn't."
But after implementing Jitterbit, Heald says, "...we are able to move on and build projects that generate thought leaders and trends that no one else can. This simply wouldn't be possible without data integration—and we're banking our future on access to this data."
Skip the Savvy
Another huge connectivity challenge is that many nonprofits don't have an IT department. In the cases when there is a department, IT is often handled by someone who might not possess deep technical knowledge.
Some integration platforms require skilled developers, but Jitterbit allows people with little technology expertise to rapidly connect any number of systems through a "clicks, not code" graphical interface. Building additional integrations as an organization scales is just as easy.
For nonprofits keen to saving resources, the total cost of ownership is important. 70% of Jitterbit customers manage the platform with three or fewer people and 60% implement it independently. Regardless, Jitterbit's experts are always on hand for help.
No Nonprofit is the Same
As the nonprofit field is so diverse, there is no standard set of apps or processes. Regardless of which systems a nonprofit selects to meet their needs, Jitterbit can help bring it all together.
For instance, the Campaign for Female Education uses Jitterbit, Salesforce, and FinancialForce to connect data that "helps teachers track student progress, partners deploy resources, and governments devise better educational policy."
Other Jitterbit customers connect data from their web portals, mobile apps, accounting programs, and HR tools all to their CRM. Jitterbit helps create a single view of all a nonprofit's data to improve communications and donor or client relations.
In addition to managing client and donor data, nonprofits have to manage employees and volunteers. A huge number of these people are in the field, so mobility is essential. Jitterbit's digital architecture and real-time APIs are ideal for mobile business apps, such as Salesforce1.
Incorporating systems in the cloud also gives nonprofits flexibility and scale, allowing them to spin up and wind down programs appropriately and efficiently.
Overcome challenges with integration
The benefits of integration, such as automating processes or using data to drive donations, can be great but also intimidating. Jitterbit helps nonprofits all over the world overcome  connectivity challenges and achieve their goals.
Looking to integrate a solution or learn more about middleware? Idealist Consulting can help you think through how to use Jitterbit with your organization.