Stuck in the Middleware: Part 4; Scribe reimagines data integration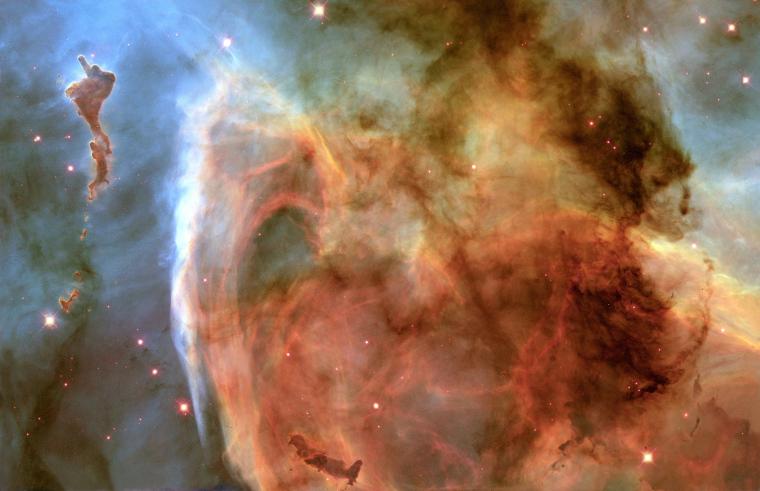 This blog post is the fourth in a multipart series on Middleware and was written by John Joseph, VP of Marketing for Scribe. We encourage you to read the introductory post and the second and third installments as well. You can find our final post in the series published next Tuesday, Nov. 22.
Middleware is probably the least sexy name of any category in the enterprise software business, but don't let that cause you to underestimate its importance. It's one of the fastest growing segments of the enterprise software market.
Why are organizations investing in middleware in such a big way?
Middleware has always been viewed as vital. It integrates major enterprise applications and provides the foundation for analytics or BI initiatives. Traditional integration products, such as those from TIBCO, Oracle, or IBM, were BIG, slow moving, expensive, and complicated. Only larger companies had the resources to invest in them and the mid-market, including non-profits, largely stayed on the sidelines when it came to buying middleware products.
Today's middleware/integration products are different. Today, integration products run at "cloud speed" which means you can turn on an integration service by plunking down your credit card and you can ramp up a live integration within a few hours. Even more importantly, some integration platforms, such as Scribe Online, allow business analysts, not just developers, to also build integrations.
With easy-to-use visual mapping that require "clicks, not code", people who don't write code for a living can create sophisticated integrations between systems. With companies of all sizes wanting to have world-class business processes, it's no wonder that small and mid-market businesses are jumping on today's middleware products to improve their front office and back office processes.
Evaluating your needs
The dimensions on which today's middleware products are evaluated are interesting in their own right. We don't expect these products to do everything that their predecessors did. But we expect them to do certain things much better.
For example, Scribe Online recently received top marks on the dimensions of time-to-value, connectivity with both cloud and on-premises applications, and management functions that give you flexibility in speed throughout the lifecycle of integration.
Lifecycle management considerations are one of the most overlooked aspects of integration solutions. However, they are critical because integrations have to change to keep pace with cloud application changes and to address requests from the business for new fields and new applications.
Additionally, integrating faster is a new need. Integration platforms as a service (iPaaS) products, such as Scribe Online, help you deal with constant change by allowing you to move at "cloud speed". They are cloud-based integration platforms that you can turn on in minutes and come pre-integrated with dozens of applications (cloud and on-premises).
When visual design makes a difference
There are a number of additional features to make the integration lifecycle more manageable, like better UI. Scribe includes a visual design environment that allows business analysts and developers alike to create and update integrations. That expands the number of potential integration developers significantly, reducing IT bottlenecks and enabling business units to move more quickly.
Additionally, if the visual environment presents integration logic in easy-to-understand wording, a business analyst or developer, whether they've worked on the original integration or not, can more easily understand what the integration strives to do and quickly modify it to keep the business running or to adapt to any business changes.
Making it all fast, easy, and manageable
Scribe Online is often used to create a real-time, bi-directional data flow between key systems such as CRM, ERP, marketing automation, and analytic systems – especially when deadlines are tight and ease of use is a primary concern.
This was the case with Colorado Office of Early Childhood, where the office integrated Salesforce with legacy Oracle databases and a SugarCRM system to create a custom quality rating system to measure and improve the quality of child care and education centers in the state.
"Scribe helped us get the new ratings system up and running in half the time it would have taken with other integration options," said Stacey Kennedy, director of child care quality initiatives at the state of Colorado Office of Early Childhood.
"With Scribe, we were able to work with the Colorado Office of Early Childhood to implement the integration under a tight deadline, at the lowest cost and with the highest level of flexibility and agility for easy ongoing maintenance," Lynn Lannin, director of professional services for Vertiba, which ran the project, added.
Helping companies up their game
Today's middleware products are a new breed, bringing speed and ease-of-use to the task of integrating core systems. This opens doors for small and medium size organizations and organizations with smaller, or even no IT staff to integrate all of their systems. They get the benefits of real-time data in their sales, marketing, financial, and service system. It's what helps companies up their game when trying to recruit, serve, and retain customers and partners.
The name middleware may not be sexy, but its ability to improve business productivity sure is exciting!
Looking to integrate a solution or learn more about middleware? Idealist Consulting can help you think through how to use Scribe with your organization.