Stuck in the middleware: Part 5; It's a Big World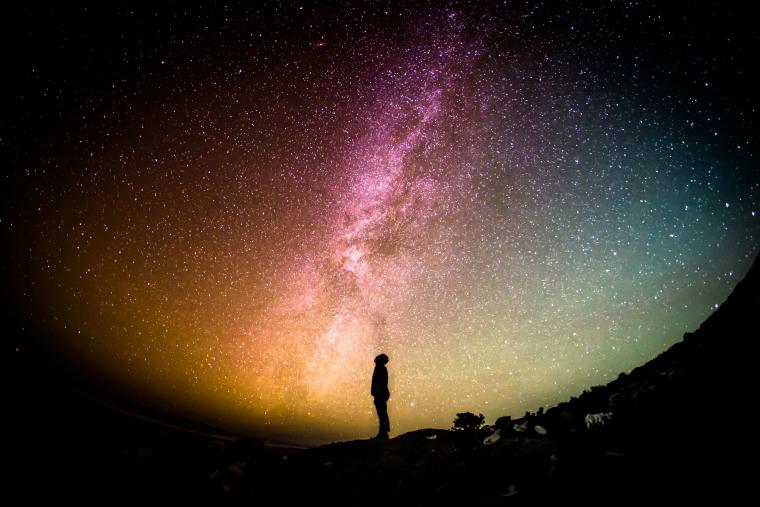 We've been publishing a series on Middleware which sparked a discussion internally on Middleware and how to classify integration software as Middleware. As this is a popular discussion in the tech world too, prompting the question "What is middleware?", we're going to dive a little deeper in the last of our 5-part series.
While we'll try to answer that question a little here, we also want to acknowledge that our multipart series Stuck in the Middleware aims to address our clients needs to connect disparate applications to their CRM or other platforms and gives them a look into a few of their options. With so many solutions, we used this guide Forrester released in Q3 to narrow down our options to three that we knew had worked with nonprofit clients, including Workato, Jitterbit, and Scribe.
But seriously, what is middleware?
Standard "middleware" is a category that refers to the tools used to translate messaging between platforms. Salesforce put it into terms that are defined here. Middleware.org defined it simply as "Software that mediates between an application program and a network".
True middleware is generally only used on complex enterprise projects where something is needed to help orchestrate or coordinate data messaging. For example, middleware might collect "messages" containing data, transform them to another format accepted by the target system, then transmit as a single message. It would also handle logging, rollback, and responding to the source system.
The trouble with labels
All the features listed above can go well beyond the 8 options that Forrester's guide included can do. However, if you consider that these web-app-integrators are tools that sit in-between two cloud systems (i.e., the middle) and help move data between them, there is a strong similarity to traditional middleware.
A colleague came up with the term "Middleware-as-a-Service". Technically they're still called Web App Integration tools if you google for that functionality. But either way, we have called them Middleware for the simplicity of this series. Within the tech world there can be so many options (or sometimes none), so finding the differences and weighing the pros and cons is instrumental.
Finding the differences
Traditional middleware is complex and feature-rich. These are generally server based applications that will run in-house, acting as a proxy to allow messaging to pass through a corporate firewall. Contrast that to Middleware-as-a-Service tools, which are 100% cloud-based apps that are relatively inexpensive and easy to configure. They work perfectly with other cloud-based applications, but not so well when it comes to on-premise systems.
With the options we've presented, they'll connect disparate applications with a cloud-based CRM, like Salesforce. They'll just each do this in a way that presents different benefits.
From the previous articles in this series, we can find those different benefits. Workato offers ready to go "recipes" (pre-made integrations), automated workflows, and real times updates. Jitterbit connects with Salesforce1, the mobile Salesforce app, uses a "clicks not codes" interface, and provides nonprofit support. Scribe provides a easy-to-understand user interface, "cloud speed" updates, and lifecycle management updates so new fields sync.
Choosing the best option
Assessing an organization's needs is going to be key to choosing the right option for integration. Learning where the disconnect is happening and what data and fields are needed now and in the future could change the direction of the project. For example, integrating with Salesforce1 or the ability to add new fields could change the choice in solution.
Doing the internal research is just the start. Once an organization has a list of needs and requirements, they'll need to narrow down their options based on this list and begin conversations with those solutions. Making sure to ask for case studies and references can be key in choosing an option that can do what they say. Additionally, ask other organizations or consultants for their opinions on solutions to gather the most holistic feedback.
Let's not forget some of the most important parts to finding the right solution: budget and timing. Make sure to decide on this beforehand as it will underpin most of the decisions. Additionally, be wary of options that may be half the price but require more development time.
Go for it
Choosing a middleware solution can be daunting, especially when everyone has a different definition of what that entails. Outline what your organization and systems needs now and for the future as a starting point. Then from there gather holistic feedback and research on options that have a proven track record of fulfilling the needs on your list.
Have questions about a solution or needing help to integrate disparate systems? Our Solutions Analyst can help you get answers.