From Using Salesforce Communities to Building Them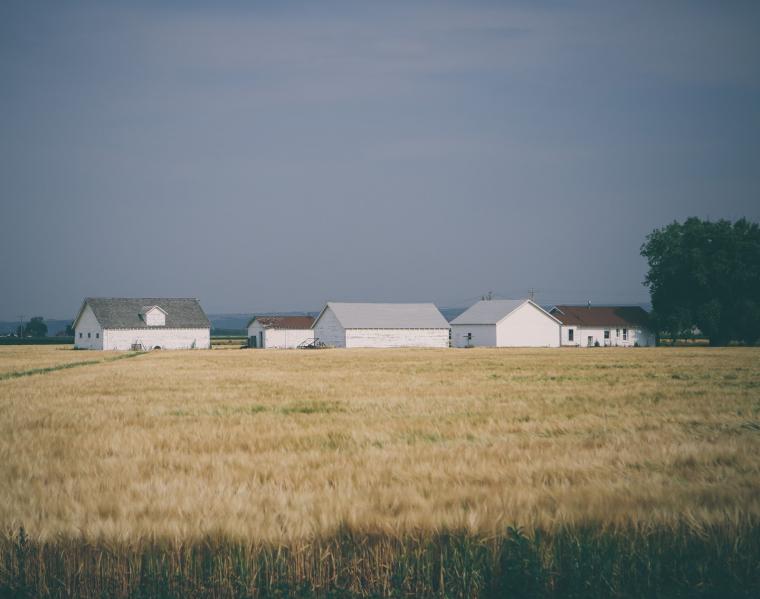 Recently, we've seen nonprofits using Salesforce Community Cloud in innovative ways. Our very own Rochelle Currier, a Solution Architect who specializes in building Communities, actually got her start through managing one at a nonprofit. They were fortunate to be at a nonprofit that creatively used Communities. The creative thinking and problem solving involved in using and maintaining a Salesforce Community helped shape her career and led her to become a trailblazing Solution Architect. We talked to Rochelle to learn about her start and why they think Salesforce Communities is a great solution to help nonprofits create a greater impact.
Starting Out With Salesforce Communities
Rochelle's first taste of Salesforce Communities was at a HealthLeads: a nonprofit that connects medical patients with resources that a doctor wouldn't provide but that could affect one's health. Those resources would include things like housing, childcare, and transportation. The nonprofit used a customized Salesforce Community to manage the connection between resources and patients. Though Rochelle didn't build the Community directly, they participated in the initial user testing and Salesforce configuration for deployment. Later, Rochelle ended up managing the Community and even built a sub-Community when the need arose. By working with the Community, they saw the potential of the tool, and that there were a lot of creative ways to leverage it.
From Community Manager to Salesforce Architect
The experience Rochelle gained at that nonprofit shaped her career in a big way. "Unlike most Salesforce products where the interface is mostly pre-determined, Communities are blank canvases. Building a Community is almost like building a website: it's highly customizable, and you can make it do a lot," they explain. 
Working with Communities has helped her learn to consider different perspectives, ask the right questions, figure out the best user interface, and think like a business analyst. Those critical thinking and creative problem-solving skills are an essential part of the work they do now. It taught her how to think at a high level and determine how every decision they make will affect a user. Her introduction to Communities, along with technical training resources like Trailheads, has led her career to where they are now: a Solution Architect who enables nonprofits to create a bigger impact.
How are Nonprofits Using Communities?
Rochelle has been a part of Idealist Consulting for some time now, and has seen Community Cloud become more popular and intuitive to use. They had worked with multiple nonprofits to build their Communities and seen organizations use this resource in many innovative ways.
Member communities are a great use case of Community Cloud. Rochelle helped build Nonprofit New York's Community that connects nonprofit organizations through an online portal with resources, consulting, and a user forum. Nonprofit New York's mission is to create a community and network of nonprofit professionals to help and support each other—the Salesforce Community plays a vital part in making that happen.
Another nonprofit that Rochelle helped build a community for is one that runs school programs to help kids get the physical activity they need to help them mentally and physically. They use their Salesforce community to provide schools and volunteers in remote locations with resources and a knowledge repository. Volunteers at different schools use it to track programs, registration, and students.
The most creative way Rochelle has seen a Salesforce Community used is at the nonprofit they used to work at. They had two unique features that stood out. First, they maintained a database of resources to aid the patients they served, including links to maps. Second, they connected an app to send SMS messages, letting them communicate directly with community members. This allowed them to connect with the community with methods they were already familiar with. 
Overall Rochelle says the more standard use case for a Salesforce Community is for knowledge repositories, forums, and viewing and editing Salesforce data. But as you just read, with some creative thinking, they can do much more than what you think.
Why Should Your Organization Use Communities?
According to Rochelle, there are two things that make Community Cloud great. First, it gives people who do not work for the organization the chance to interact with you and allows for a more holistic collaboration for nonprofits. Second, because communities are so customizable, you have control of who uses it and ensuring an easy user experience. You get to decide if it's for members, volunteers, board members, the public, or whoever is best suited to use the Community. It all depends on what works best to leverage your nonprofit's mission and impact.
Nonprofits large and small can get a lot from Communities. The only thing Rochelle thinks is necessary from a nonprofit is an internal investment: at least one person has to adopt and market the Community. No past experience is required because free learning resources, like Trailheads, are available online. They need to be interested enough to be willing to put some time to learn and maintain the community. 
Rochelle compared a Salesforce Community to a plant. If it's set up well, then all you have to worry about is setting aside some time each week to make sure it gets what it needs. 
Want to Know More About Communities?
Contact us and we'll help you connect with an expert like Rochelle to help bring your vision for a Community to life.