Your Guide to Salesforce Genie
Last month at Dreamforce, Salesforce announced its "greatest innovation in the company's history", Salesforce Genie. With the excitement and rush of information that comes with a new announcement, it's difficult to get a clear picture of the actual functionality and how it applies to you and your organization. Let us act as your Salesforce sieve and distill the key components of this new offering.
What is Genie?

Salesforce describes Genie as "[...] the real-time platform for customer magic. By harmonizing data that's updated every millisecond, it enables your teams to meet your customers right where they are, like never before." There are two main benefits of using Genie: personalization and real-time updates. Genie can compile data from any source including Salesforce apps, mobile, web, connected devices, and legacy systems via Mulesoft. The new tool compiles multiple data sources to Salesforce 360, distilling them into a real-time customer graph.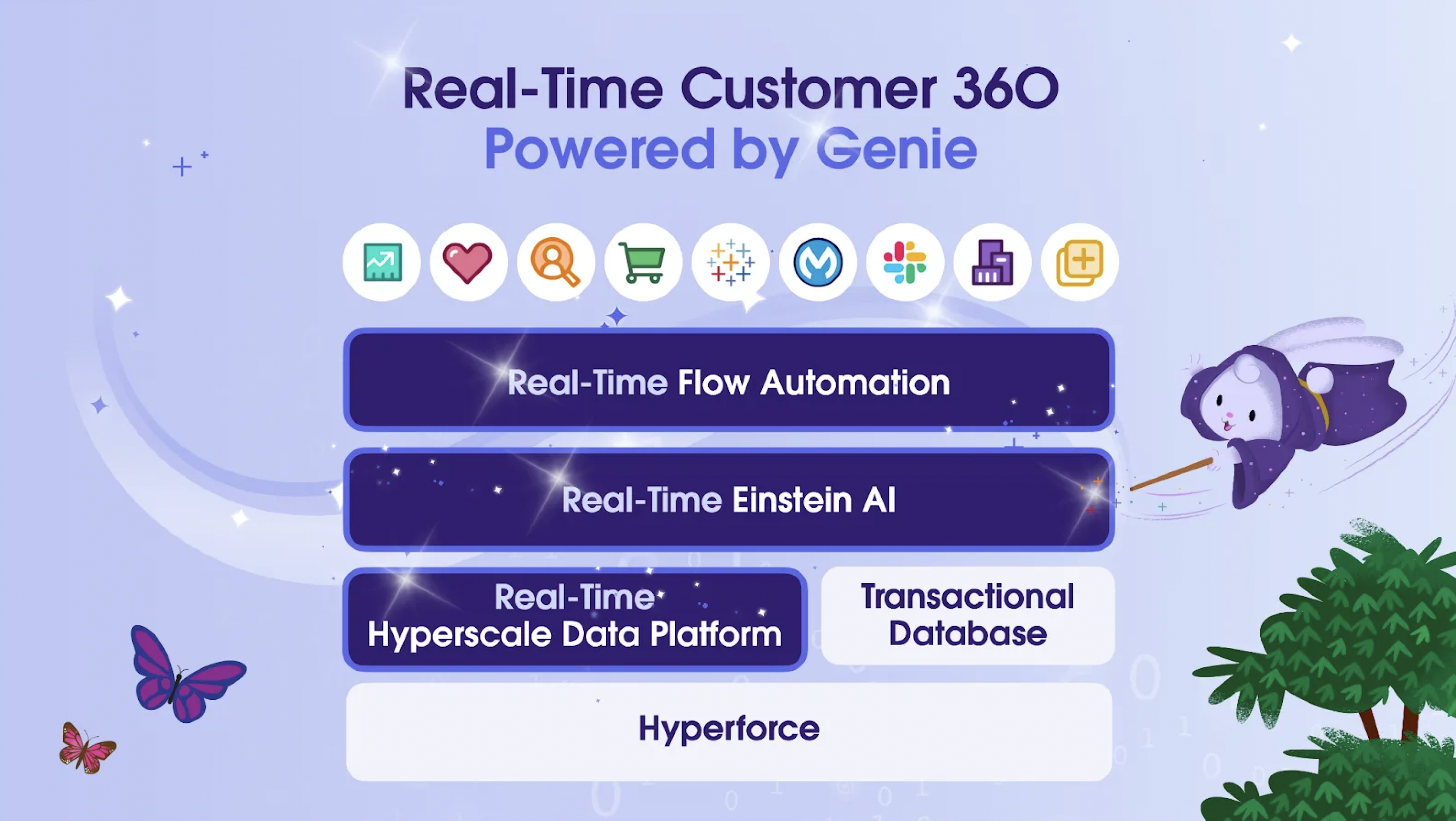 Why is this innovative?

You might be wondering what makes Salesforce Genie different from existing tools and platforms. There are two differentiators:
The first is that Genie operates in real-time, meaning data is collected and unified in milliseconds. For example, a constituent would be able to alert your organization about a problem they are having at that moment, with no syncing delays.
Second, Genie enables all of your teams to use every data point about a constituent when interacting with them, giving your organization a full picture of that person's current world. 
If you're familiar with Salesforce CDP, these capabilities might sound familiar. What makes Genie different from Salesforce CDP is its speed and scope of use cases. CDP is designed mainly for marketing purposes, while Genie unifies data for use across all Customer 360 products, providing benefits for all teams and functions. Additionally, Genie is built with zero-data copy architecture, meaning the tool reads the data instead of duplicating it, increasing speed. 
How does Genie work?

Genie has built-in connectors that pull together Salesforce data with any other data stream. Genie is integrated with these existing tools:
Hyperforce: To use Genie, you must use Hyperforce, Salesforce's public cloud infrastructure. This brings in data privacy, security, regulatory compliance controls, and data ethics features.
Einstein: Genie is plugged into Salesforce Einstein to harness real-time predictions, powered by artificial intelligence.
Flow: Salesforce flow is a highly actionable tool that saves organizations countless hours that would otherwise be spent manually updating data records. Genie gets real-time data input, allowing Flow to work faster.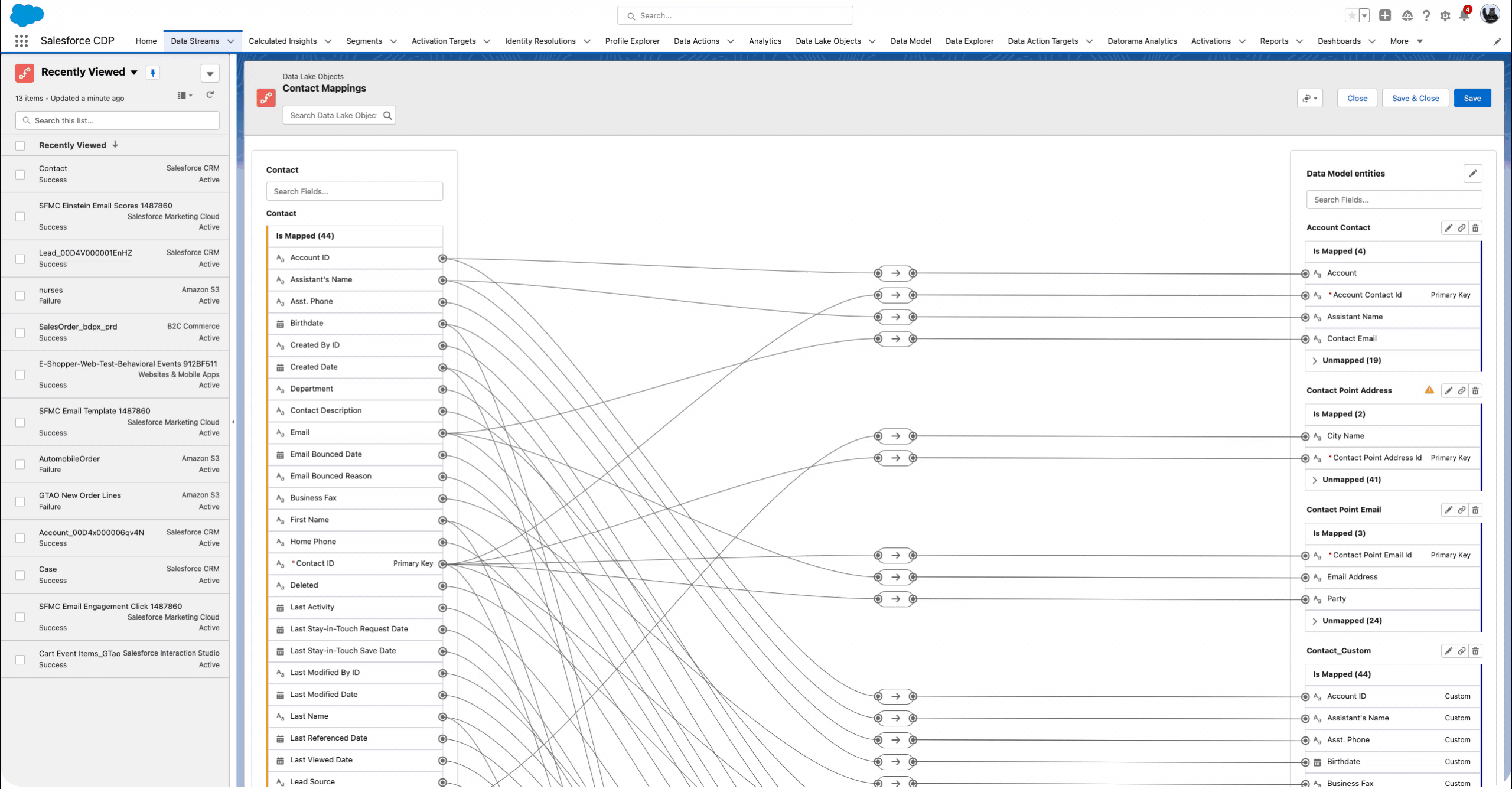 The foundational building blocks powering Genie allow organizations to view their constituents as whole people, not just numbers, and deliver proactive communication to the right people at the right time.
Learn more about Genie

If you're interested in learning more about this new Salesforce tool, check out the Trailhead module here, Salesforce's information page, the Genie AppExchange collection, or the Genie demo. 
Want more Salesforce guidance? Sign up for our monthly newsletter, compiling everything you need to know about the Salesforce for nonprofits ecosystem into an easy-to-digest, once-a-month download.