Salesforce Apps for Moves Management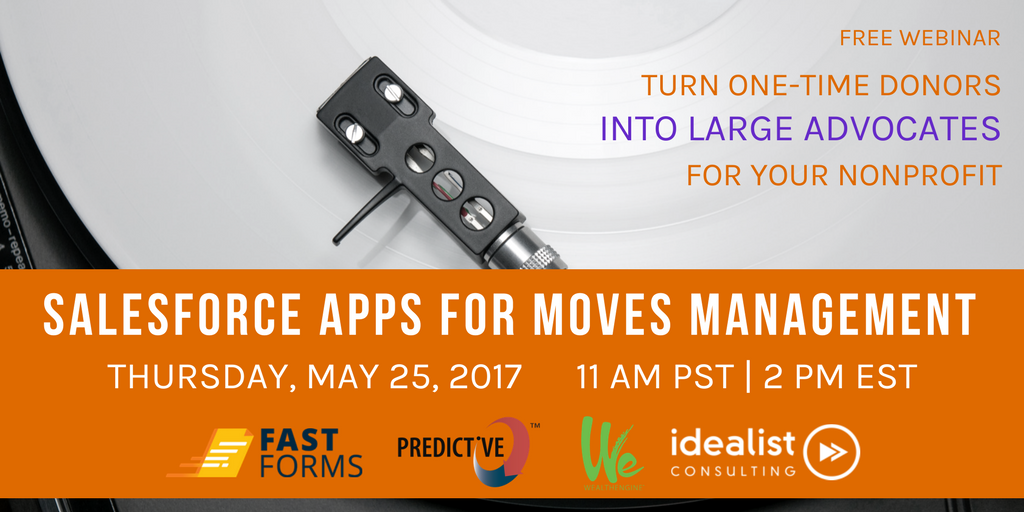 What strategy does your nonprofit take to turn small, one-time donors into larger advocates for your cause? Are you integrating this strategy into your nonprofit's use of Salesforce? 

With moves management, your nonprofit can find the right donors and engage with them to establish relationships and contributions. This 6-step cycle helps your organization grow the right way. 
Idealist Consulting is teaming up with 3 leading Salesforce applications to show you how you can use Salesforce and a moves management strategy to take your fundraising to the next level. 

In this webinar you will learn: 

- The 6 steps in a moves management strategy 
- How plan your own moves management strategy in Salesforce 
- The Salesforce apps that can help you get the most of our your moves management strategy 

This webinar will walk you through the steps and give you plenty of Q&A time with our experts. This webinar is designed for nonprofits who are ready to take their donor relationships and fundraising strategy to the next level.