Case study: Land trust builds custom Salesforce application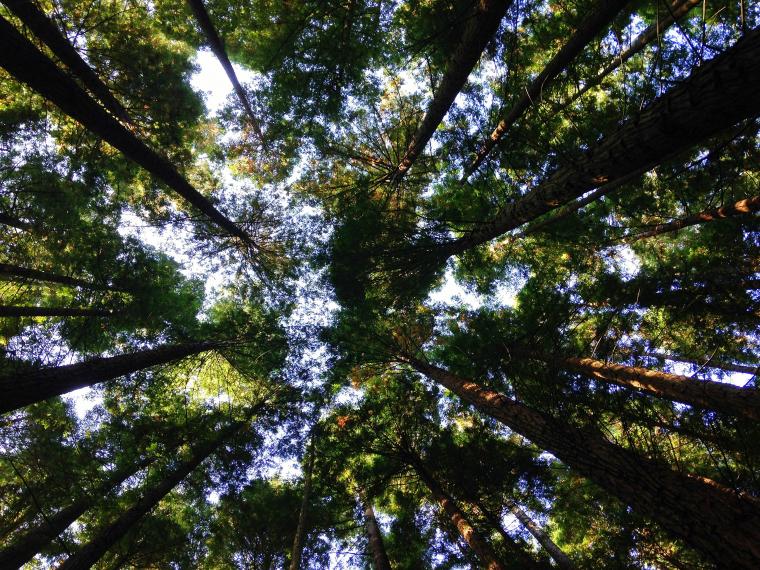 "Idealist Consulting was the one firm that really understood land. As a result, Land Trusts around the U.S. have been able to successfully adopt Salesforce. More importantly, the Land Trust Tracker application is incredibly useful in tracking projects, volunteers and property monitoring issues while allowing timely reporting that was not conceivable with our legacy process."
– Helen Trajer, President Emeritus of the Barrington Land Conservation Trust
Rhode Island Land Trust Council (RILTC) was established in 1999 as a statewide coalition of land trusts. There are hundreds of land trusts all around the United States: nonprofits that work to conserve and preserve land by undertaking in conservation, acquisition, and stewardship work. As RILTC explains:
"Every land trust is different and reflects the uniqueness and priorities of their community. Land trusts seek to preserve open spaces, natural areas, scenic character, watersheds, drinking water sources, farmland, forests, historic sites, and shorelines that uniquely define our communities."
RILTC's mission is to promote land conservation in Rhode Island by supporting the missions and operations of land trusts, fostering collaboration and advocating for sound land conservation policy. But in order to fulfill this mission, they needed strong systems that connect the network of land trusts. In talking with Idealist Consulting, it quickly became apparent that to fulfill their goals, custom app development would be required.
The challenge
A central challenge for land trusts is that almost all of them operate independently. In 2007, when RILTC approached Idealist Consulting, land trusts around the country were using Excel, paper chase, and a product built on Microsoft Access to facilitate land trust needs, but the solution wasn't cloud-based. This made it nearly impossible for land trusts to communicate with up-to-date information and share what they needed with their counterparts in other locations. In order to coordinate their efforts, RILTC commissioned Idealist Consulting to build an app to facilitate their work online, in the cloud.  
The vision
RILTC approached Idealist Consulting with a number of other land trusts that worked together as a collective. They outlined several clearly-defined goals for their project:
Provide a solution that can be packaged and deployed to multiple land trusts

Build an app that help standardize the land tracking process for land trusts

Create a solution to track and manage volunteers associated with land trust monitoring
With this in mind, Idealist Consulting did interviews with all of the disparate land trusts and consolidated the best practices from all of them to create an unpublished, unmanaged and native application.
 The Land Trust Tracker was designed to enable conservancies to better manage the information needed to ensure effective stewardship and permanent protection of conserved land. This includes managing and tracking property information, monitoring easement, property projects and more.
 The app streamlines new data entry and creates links to existing digital files (including text documents, graphic files and spreadsheets), connecting users to the breadth of information the land trusts store in their Salesforce instances. The program can be used to manage existing properties as well as new projects. Because access is web based, staff and volunteers can use the system and view all records from anywhere they have an internet connection.
Elements of the app
Unpublished: This app is not available on the AppExchange, or promoted in any way. Land trusts often hear about it through their internal networks (it has continued to be downloaded nearly ten years later due to word of mouth within the land trust community. You can contact Idealist Consulting directly to receive the URL for download). An unpublished app also keeps costs low, by avoiding costs accrued to post the listing.
Unmanaged: Idealist Consulting can't change the app globally, which means that once users download the application, it's theirs to alter as they see fit. Because every land trust is a little different, users can customize it to suit their unique needs after they download it.
Native: No coding or advanced technical skills are required to make alterations to the app, so any land trusts that download the app can customize without additional cost associated with hiring a developer.
Results
The Land Trust Tracker was delivered to over thirty land trusts at kickoff, and has been deployed by many more throughout the years. Due to the simplicity of the app, land trust participants who commissioned the app cut costs for CRM adoption by over 50% and saw increased business process standardization far beyond their expectations.
This model of app development is ideal if you want to create a 'franchise experience' across multiple organizations with a similar mission. It allows each branch to share their information and access pooled data from other organizations, resulting in faster and more efficient processes and workflows.
If you are interested in talking with us about how we can build an app together, please reach out here.