Case Study Sneak Peek: finding the right app combo for grant management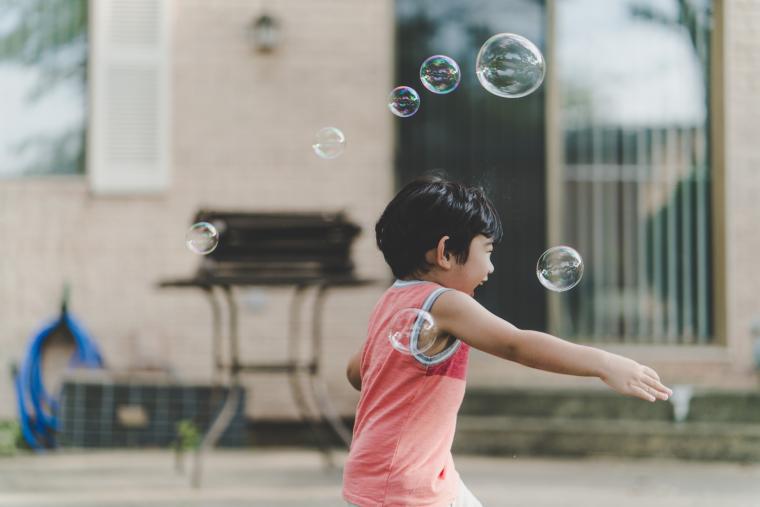 "We have saved time and can now focus on more important things," Indya Hartley, Grants Manager for the Heckscher Foundation.
In 1921 the Heckscher Foundation for Children was established with the mission to promote the welfare of children in New York and the United States. Today the Foundation's mission stays the same, to level the playing field for young people.
Through national and New York City-based programs, the Heckscher Foundation fosters venture philanthropy using three principal funding strategies: catalytic giving, strategic partnerships, and targeted problem solving. Operating in partnership with other funders in both the public and private sector, they look for opportunities to provide catalytic support to youth. They do this primarily with a grants program.
The problem: finding a comprehensive system to manage their grants
In 2008, the Heckscher Foundation transitioned to a paperless proposal system, using MicroEdge GIFTS for grants. But May 2015, they found their online system hard to use, After years with this platform they knew they needed an easier system.
At the same time in 2015 the foundation's Grants Manager, Indya Hartley, was introduced to Salesforce by a fellow of the organization who had used Salesforce before. After viewing demos and speaking to a Salesforce Account Executive, they dove into Salesforce and tried to self-implement.
Now they were looking at 3 places for their data: MicroEdge GIFTS, Salesforce, and a local F-Drive for their documents.
"We had too many pieces to the puzzle," Hartley said. "We wanted a comprehensive system to manage projects. We wanted to link it all."
The solution: use Salesforce better with applications to manage their data in one place
In early 2016, Indya and her team at the Heckscher Foundation decided to take it a step further with Salesforce. After a visit to the 2016 NYC World Tour, where they attended a "How to choose the right consultant" session, the Heckscher Foundation met with a few Salesforce consulting firms. Ultimately, they chose Idealist Consulting and began an implementation in 2016 to upgrade their Salesforce instance and implement several applications, including Foundation Connect, a grant management platform that sits atop Salesforce similar to the Nonprofit Success Pack. 
To increase the efficiency of their grantmaking process, the Foundation began looking at document generation tools to help speed up their grant making process. Indya narrowed down the document generation tools to Drawloop and Conga. After talking and visiting with both solutions at Dreamforce 2016, the Foundation went with Drawloop.
"It's been night and day," Hartley said. "It's amazing, I love (Drawloop). It's so easy to set up the template. I can do it in 3 minutes. It's like 1-2-3. Our team has found the document generation process seamless."
They also struggled with finding a solution to automatically update their Outlook contacts within Salesforce and visa versa. They were using a Public Folder to house contacts and manage an internal calendar. Unfortunately, Public Folders cannot be synced, at least automatically, with Salesforce.
Having each employee managing their own contacts and then syncing with Salesforce, would cause multiple issues including many unnecessary duplicates, lack control over which contacts are added to Salesforce, and lost time due to manual uploads. They looked to an app to solve their problem.
The solution was to use Cirrus Insight to add contacts directly to Salesforce from Outlook. Hartley also created an admin report to update their outlook contacts on a weekly basis.
The results: increased efficiency and time to look at what's next
The Heckscher Foundation has been fully implemented since July 2016. Since then, with Idealist Consulting, there have been a number of upgrades and changes. As the foundation works with their Salesforce instance, they have found more ways to increase efficiency and make it work best for them.
"Now we can see the conversations we have with contacts, the docs we receive, and proposals all in one place," Hartley said. "We're 75% more efficient. I love how automated Salesforce is. I click a button and I'm done. Prior to this, our process was done by hand, manually. We have saved time and can now focus on more important things."
The foundation has focused their next round of improvements on how they can integrate research into their Salesforce instance. They've been excited about the announcement of Salesforce's new artificial intelligence capabilities with Salesforce Einstein.