Consultants Are Superheroes and Sidekicks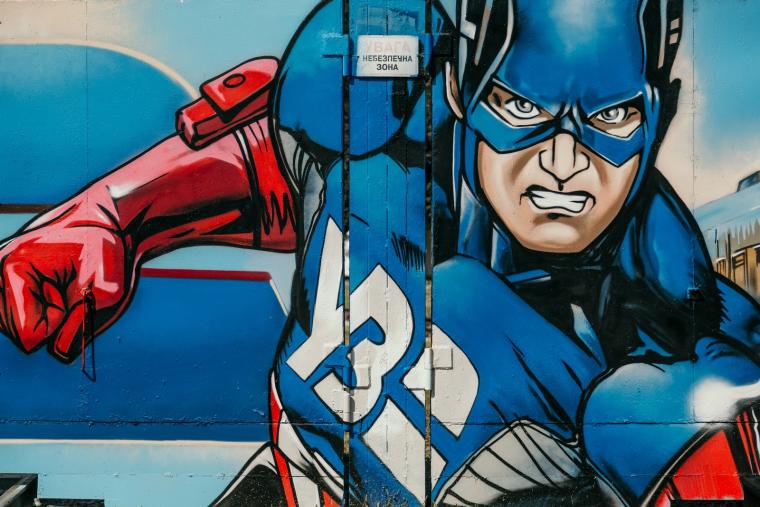 Salesforce admins are superheroes. They make the Salesforce magic happen. And a lot of organizations have come to rely heavily on that Salesforce magic happening.
But even the greatest superheroes' powers are limited — they can only do so much. That's why some of the most epic battles of superhero lore occur when two superheroes join forces to confront some dreaded evil, uniting their powers and balancing out their weaknesses.
There are a lot of similarities between our favorite dynamic duos and Salesforce consultants. Sometimes they're the superhero who performs car-lifting stunts like an implementation of the Nonprofit Success Pack (NPSP), and other times, they play the sidekick, providing backup to the awesome admins who work internally at orgs out there. And every once in a while, consultants become part of the team, augmenting your staff when you don't have a dedicated admin, but don't need to hire one full time. And this goes for Pardot as well!
When we think of consultants, we often think of the superhero side: the leaders who are pulled in when there's a big, complex project to be done. But I want to highlight the sidekick side as well, and talk more about the ways consultants help the superheroes already on your staff. 
Let's take a look at how a consultant can augment your staff, essentially becoming part of your team, support the Salesforce team you already have, or provide Pardot support strategically and practically.
Staff Augmentation
One of our clients recently got in touch with us because they were leaving their job as a Salesforce administrator but they didn't want to leave their organization in the lurch. We'd worked together in the past on a large project, and now this person thought Idealist Consulting could help fill the void they were leaving, at least until the org was able to hire someone new. It was touching that this person thought of us and it was even more touching that this person was dedicated to leaving the campsite better than how they found it, even as they were packing up and moving on.
One of our consultants augmented their staff, available a minimum number of hours to help this organization with whatever Salesforce tasks they needed. In the case of the client we mentioned above, one of our consultants stepped in to work as a temporary admin. They guaranteed 15 hours each week to the organization over three months. They filled in where needed, completing routine administrative tasks like creating users, running reports, and monitoring data organization. But they also thought strategically and helped guide the path forward in maintaining and optimizing the database by suggesting changes to data structures and automation, just like the guidance you'd receive from an on-site administrator.
In essence, instead of going through the hiring process and searching for months to find the perfect candidate with all the necessary skills who was available to work part time, they contracted with Idealist Consulting. We committed an expert Salesforce administrator to their organization who had access to other Salesforce specialists and developers should the need arise. Kismet!
Salesforce Support
The example above required a high-degree of involvement, but there are also other ways Salesforce consultants complement and augment the staff within an organization.
It's routine for consultants to remain involved with a large project, such as an implementation, several months after the project has ended. Consultants want to make sure everything is running smoothly, and are typically available for an agreed-upon minimum number of hours to make adjustments to automation and help organizations successfully adopt the new technologies or processes. Even organizations that have knowledgeable admins appreciate the on-going support. Sometimes you just need a little bit of help getting through your to-do list and managing the never-ending project that is Salesforce administration. Or maybe there are just a few complex projects you need outside help with.
Pardot Support
We often find ourselves supporting clients using Pardot in similar ways. Even while most of the clients come to us seeking help implementing Pardot or re-assessing their use of the platform, many clients continue to find it helpful to retain a Pardot expert for routine help.
If you think about marketing automation, there are really two needs: strategic marketing vision and technical know-how. Some marketers want help thinking about how their marketing strategy comes together on the Pardot platform. They want help thinking through how blog posts, social media, digital advertising, and email cadences come together with other marketing automation tools available in Pardot. Consultants help guide, educate, and strategize.
But some marketers just need help getting it all done. Maybe they're a team of one and while they're writing the content, they need a Pardot person to create a cadence of six emails to engage new prospects. It really depends on their capacity and workload.
All of the scenarios I mentioned above highlight the different ways organizations can engage consultants. They can help with big projects or they can help with small ones. They can be the strategic vision or they can be the muscle.
But you don't need the Bat-Signal to find your Salesforce or Pardot superhero. Just get in touch.