Friendship Circle of Michigan grows with Salesforce Nonprofit Cloud
The Objective
Friendship Circle of Michigan's goal is to provide every individual with special needs the support, friendship, and inclusion that they deserve. Friendship Circle creates friendship in the lives of individuals with special needs and those facing isolation while providing an opportunity to become a contributing member of the community, through everything from bicycle-riding to art-creating workshops.
They engaged Idealist Consulting to consolidate their fundraising efforts onto Nonprofit Success Pack, the foundation of Salesforce Nonprofit Cloud.
The Problem
For a number of years, Friendship Circle of Michigan was thinking about making the transition to Salesforce. They knew their current solution Fundly, formerly known as Nonprofit EZ, was not a good long-term solution and they were losing money by not tracking donors properly. The solution did not offer a good dynamic reporting tool, which meant no simple way to run reports on donors this year vs. last year or create tasks off of reports or filter data in the right way.
"Basically we just had zero flexibility. We just needed more room to grow," said Tzvi Schectman, Director of Special Projects at Friendship Circle.
The Solution
Friendship Circle made the decision to move to Salesforce Nonprofit Cloud to satisfy their volunteer, donor, program and event management needs: focused first on donor management. When they engaged Idealist Consulting, a primary goal was to implement a flexible and comprehensive donor management system that's easy to understand and use. This would enable them to move over other aspects of their business in later phases.
If Schectman could offer any advice to other nonprofits anticipating a move to Salesforce, it would be: be prepared for data migration.
This is the biggest wild card and took more time and cost than they expected. Friendship Circle, like many organizations, needed to clean up their data before importing into Salesforce. Because of this, they leaned heavily on Idealist Consulting for help managing the migration, setting expectations, and advising on how to provide data in the best possible ways.
In addition to a Nonprofit Success Pack build-out, Idealist Consulting assisted Friendship Circle with integrating several apps including MailChimp and Rallybound. Rallybound was chosen to facilitate all donation forms as well as peer-to-peer fundraising for Walk4Friendship, Friendship Circle's annual fundraising walk that raises awareness as well as $600,000 each year.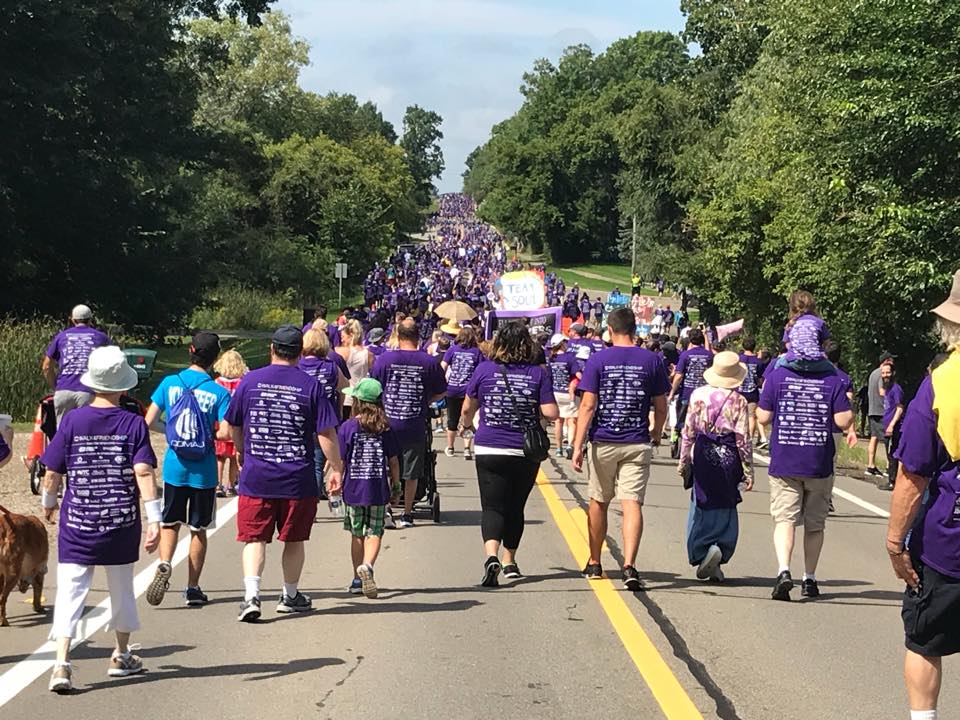 The Results
In past years, thousands of donors came in through Walk4Friendship and Friendship Circle staff had to manually move them into their CRM. This year, they all automatically entered into Salesforce through a Rallybound-Salesforce integration, and soft credits moved into Salesforce immediately. They raised 7% more, and anticipate saving hundreds of hours this year through their use of Rallybound.
"This move saved us a ton of money and human error. Instead of manual data entry, our staff is now spending their time learning new technology which will help in their careers," said Schectman.
Technology projects can be notoriously difficult to control budget, but this project finished on time and under budget thanks to careful upfront conversations and resourcing by Idealist Consulting. The estimate provided was accurate, and Friendship Circle's team was a phenomenal partner.
"From David who estimated the project to Malika and Bill who did our Salesforce work to Brent who handled Client Success, we were in great hands with Idealist Consulting," said Schectman.
Looking forward
Looking ahead to the future, Friendship Circle is excited to explore a Shopify integration that could help them sell art from artists with special needs. They are additionally considering custom program management integration work in the future, and feel they have a solid foundation to build on with Salesforce Nonprofit Cloud.
Ready to grow with Salesforce Nonprofit Cloud?
If you're interested in talking about how your organization can implement Salesforce, our team is ready for you.