How to be an ethical marketer in the age of GDPR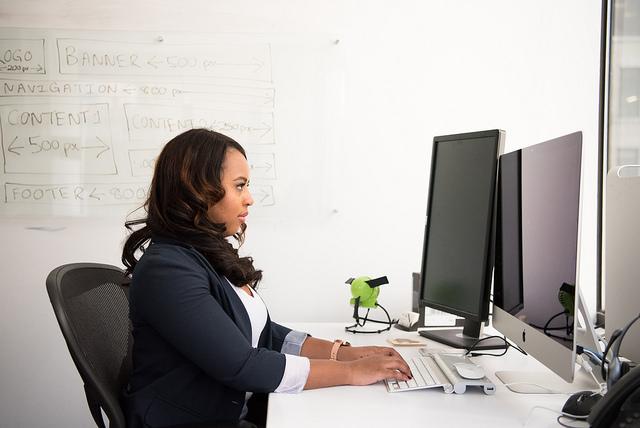 Every year that I am a marketer, I develop a deeper appreciation and compassion for my fellow marketers. As has oft been reported, we have more technologies at our fingertips every day, and almost every week we are told there is a new trend revolutionizing our industry, from ABM to AI.
However, I believe that when we look back on 2018's top marketing trends, what will emerge is that this was the year of privacy becoming mainstream.
2018: the year of privacy
To put an even finer point on this: 2018 is the year where marketers have to come to terms with what it means to be a responsible, ethical marketer.
To begin with, privacy concerns have entered our dinner-table conversations thanks in part to the Facebook Cambridge Analytica scandal. Automation is at an all-time high and ads are the foundation of tech giants' revenue model. Marketers have come to rely on the ability to target specific audiences, but Facebook has made it clear that this can go too far. And most importantly, consumers are becoming deeply suspicious of privacy policies and starting to actually pay attention to that fine print.
And then there's GDPR (General Data Protection Regulation), the European Union's legal framework that sets guidelines for the collection and processing of personal information for EU citizens (we explored the impact of GDPR for US marketers in this whitepaper with FormAssembly). GDPR has made marketers need to think in concrete terms about how, when and why they cookie users, with legal ramifications if they slip up.
Lest we think that we only need to worry about privacy if we market to the EU, it is soon coming stateside: the California Consumer Privacy Act will require California companies (tech and others) that collect personal information to reveal (if a consumer asks) exactly what data they have, and what they use it for. This will take effect in 2020 and we suspect other states may follow.
Beyond tech giants and new legislation, privacy is increasingly on non-marketers' minds as well. Pop culture from the hit Netflix show Black Mirror to parenting podcast Longest Shortest Time has explored what it looks like when surveillance goes too far into the home.
I believe even the #metoo movement has its mark on marketing and privacy–we are seeing an increased national conversation around consent, and what is ok and not ok to accept from those in power.
Three tips for the ethical marketer
So where does this leave the ethical marketer who wants to do the right thing?
I have three tips.
1. Identify as a regular person first, marketer second
Every brilliant ethical marketer I have read or learned from agrees on one thing: you should treat customers as you want to be treated yourself. Think about how often you like to hear from brands and what type of communication resonates, and copy the best.
The first indicator that you may be slipping into shady ethical territory is the day that you craft an automation or message that you would not want to be part of as a consumer.
2. Insist on opt-in and opt-out transparency
STOP BUYING LISTS! Seriously. When you add people to your database, it should be because they've asked to hear from you. If you must do a cold email campaign (for example to break into new markets), you should still give people an easy way to unsubscribe.
And if you're using marketing automation, you can do so much more than just including the automatic unsubscribe link at the bottom of your emails. Here's how to create a custom email preference center on Pardot.
3. Take your responsibility as a consumer seriously too
Only sign up for things you actually want to read, or companies you actually want to hear from. Marketers are no longer measured by the size of their lists; we care about quality (who is engaging with our brand), not quantity.   
Opt out or delete the app if you don't want to hear from a brand anymore. Some of you will say "it's corporations' responsibilities to look out for consumers and write easy-to-understand user agreement". Yes, that would be nice. But corporations are always going to be more accountable to their shareholders than their consumers. So as a consumer, it's your responsibility to pay attention and opt out or report as spam if you feel a brand is being shifty.
Being an ethical marketer and consumer has never been more interesting, and while some people may respond by just disconnecting from all screens and apps, I firmly believe that it's way more interesting to think critically about how and why you engage with brands and consumers. Grounding yourself in how you want to be treated then leveraging marketing technologies to help you do that ethically, you can create amazing campaigns.
Thinking about how GDPR could affect your marketing and sales database?
Our partners at FormAssembly put together a whitepaper so you can get insight into GPDR and how top Salesforce professionals are thinking about GDPR.
P.S. We are working to use more diverse stock photos. Our image for this article came from http://wocintechchat.com, which has a wonderful free set of stock images featuring women of color in tech. You can find those free stock images here.