How to make the most of Dreamforce 2016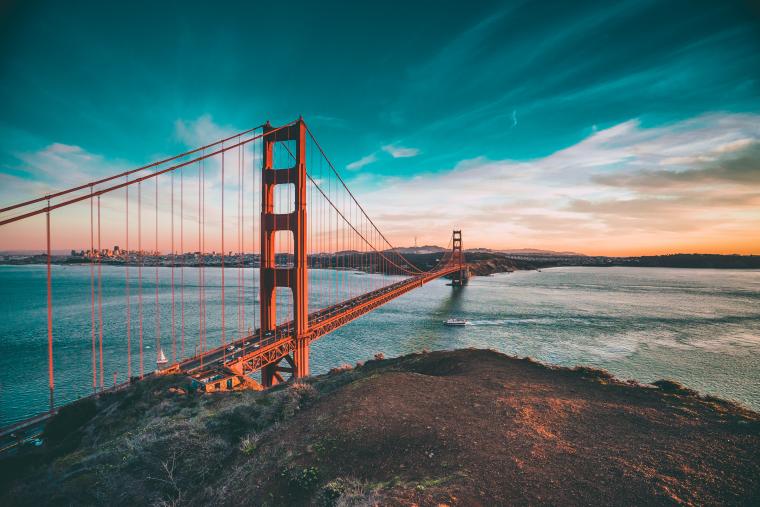 Meet the Idealist Consulting Team at Dreamforce! Let us know you'll be there by filling out this form and we'll be in touch to set up a quick meeting to talk face-to-face about memberships, U2, NPSP, or anything else on your mind.
Whether you love it, are afraid of it, or have never been, there's one thing you can't deny about Dreamforce: it's the biggest Salesforce event of the year! Who in their right mind would choose to spend four days crammed into central San Francisco with 150,000 Salesforce users? Folks from all over the world who are curious about what a CRM can do to change the world. Or, at least their world. This is the time of year that Salesforce announces new features, questions are answered and wish lists are made. You get to meet your consultants (stop by our booth in the Salesforce.org Lodge at Westin St. Francis and come to our party!), hassle your app providers, and pick the brains of some of the best and brightest from Salesforce.

Here are four approaches to get the most out of Dreamforce.

Get Inspired: Tony Robbins & Melinda Gates

Only at Dreamforce can you have a Tony Robbins' performance one night and a fireside chat with Melinda Gates the next. While I doubt Melinda Gates will bring a squirt gun, if this video is any indication, Melinda Gates may steal the entire conference and bring down the house. Both are incredible sources of inspiration, and are dedicated to making peoples' lives better. Not a bad way to spend your conference downtime.

The best thing about these inspirational talks? Seeing how people react, and using them as a conversation starter at the evening parties. Who knows, you might just be sitting next to the leader of the next nonprofit to change the world.

Get Connected: bust out the business cards

For those of you who have spent a frustrating year trying to make connections at your local networking events, dust off your boxes of unused business cards. As a coffee and booze-fueled networking extravaganza of technology professionals, Dreamforce can be the equivalent of a year's worth of networking in four days. Make sure you come prepared, and be sure to follow up after the fact.

Create an action plan of who you'd like to engage, but don't be closed off to chance encounters. While you're waiting in line for coffee or at a party, you may find your next big collaboration! This is the one time of year that many of us get to be with a big group that speaks our language: make the most of it!

For nonprofits, all the action will be centralized in the Westin St. Francis hotel off Union Square, so you could very easily spend your conference within these walls, away from the Moscone Center chaos and meet dozens of nonprofit peers and partners.

Get Educated: Trailhead

Last year the Trailhead zone was brand new and folks loved the woodsy theme and nature-guide approach so much that this year that theme will expand to every zone. If you want to increase user adoption at your organization, plan to spend at least a few hours in the Trailhead Zone, sign up for some Hands-On-Trainings, and go to at least one session led by a peer company (so if you're a small business marketer, go to a Pardot session led by another small business marketer).

Get Rocking: U2

Bono and Salesforce go together like a fine wine and cheese! In the same way the Edge plays a riff unlike anybody else on the planet, Dreamforce is not your typical corporate conference. In a lot of ways U2 makes sense as main stage performers. Bono is a well-known humanitarian, and Dreamforce gives back on an unprecedented scale. U2 is one of the best-selling rock bands of all time, and Salesforce is the best-selling CRM of all time. It just makes sense!

Get Prepared: what to do while you're waiting for it all to begin

Here are some unique opportunities and happenings leading up to Dreamforce. These will help you make the most of your Dreamforce experience:
Check out our post from last year to get even more low-down on hotel logistics, the Dreamforce campus, transportation, and more.
Come see Idealist Consulting at these sessions:
Using and Extending NPSP's Membership Management Capabilities: Wednesday October 5, 11-11:20AM in the Westin St. Francis Colonial Room (Power of Us Theater)
Switching to Salesforce to Modernize Your Fundraising: Thursday October 6, 1-1:40pm, Westin St Francis Tower Salon A
What's your dream?

Most importantly, make Dreamforce your own. For all the craziness and hype surrounding it, the experience often is determined by the relationships you make while you're there. Of course, there's plenty to learn, and it's a great opportunity to get to know the general Salesforce ecosystem, but the human element is likely to stick around a lot longer than the most recent software update.

Where's the best place to start building your Dreamforce agenda? How about the biggest nonprofit and small business party on the block?