How to use LinkedIn to make the most of Dreamforce follow-up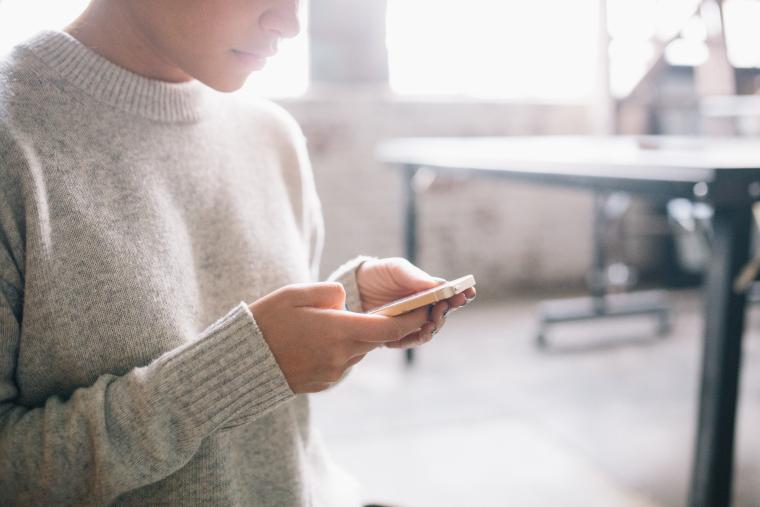 If you attended Dreamforce, you probably met a bunch of great folks you'd like to connect with in the future. Maybe you had a great conversation while waiting in line, you stopped by their booth, or met at one of the parties. Either way, you probably exchanged cards or numbers, with the hope that you'd remember enough the next week to follow up. This is harder than it seems! When there's so much going on, it's hard to follow-up with each person you meet. Luckily, if you saved their information, you can connect with them after the fact through LinkedIn. We've compiled a few tips to make sure you're putting your best foot forward online.  
What is LinkedIn good for?
In the course of a regular day or business week, it's challenging to find the time to send out all the personal emails and individualized communications we intend to. After a conference or a big event where you're meeting lots of people, this becomes nearly impossible. That's where LinkedIn can come into play. With more than 347 million users, LinkedIn is the biggest network for professionals online. It's a great way to connect with colleagues and work peers in a way that is personal without overstepping any professional boundaries. You can send messages, share content, write reviews, or simply 'connect,' saving someone them as a contact and preserving their info for whatever future connection you might want to make. It's also great for keeping in touch with contacts as you move from job to job.
Who should you connect with?
LinkedIn revolves around jobs and careers, so anyone that you've interacted with on a professional level is fair game. This could include past and current employers and colleagues, potential employers, current business partners, or folks you've emailed back and forth with through you company. You can identify who your network should be by linking your work email to your profile, and searching for connections through that account. If you're about to attend a big conference such as Dreamforce, it's a great idea to connect with as many viable contacts as possible. This way, you can see their photos and get a little background if you happen to meet up with them during the event.
Post-conference pro-tip: Take those business cards you collected, craft a standard message like "Great meeting you at Dreamforce, let's stay in touch!", and connect with at least 10 people today.
What to do when a stranger connects with you?
Many people use LinkedIn as a networking site as well as a social network for colleagues they already know. If you were at a networking event and a stranger came up to you, you probably wouldn't ignore them, so don't jump to doing so online. Accepting strangers to your LinkedIn network doesn't give them access to any personal information (you choose what's published), and you can always disconnect if you get a bad vibe after the fact. Check out this article for best practices on when you should and shouldn't accept an invite.
How to optimize your profile
Make your profile look good: Make sure you have a recent and professional photo for your profile picture. You don't need to spend money on this, but have someone take a photo of you with good lighting (we wouldn't suggest selfies) and looking polished. Also include a nice background photo. If you'd like to choose a photo that has something to do with your company or industry, great. You can also choose something that's subtle that you find visually appealing. Don't pick anything that distracts from your description and work experience.

Update your summary: Still have the same summary you did when you setup your account three years ago? Chances are your ideas about who you are and what you do have changed since then. Your summary shouldn't be too wordy or reiterate what you'll include in your work experience. Think of it as an about-me blurb that briefly touches on who you are and what you do.

Include (only) relevant experience: Make sure you've included the pertinent information from your work history, and every six months or so, go back to double-check to see if they need a little sprucing up. There are always new buzzwords or industry terms that you can use to describe your previous positions, making them seem relevant and up to date. Also, you don't need to include every single job you've ever had. If you only stayed at a job for a few months or worked a job in high school that has nothing to do with what you're doing now, you don't need to include it.

Give yourself credit: Include certification and training badges. If you've completed courses like Salesforce, Trailhead, or Hubspot certifications, you should receive a link to download the badges when you're notified of your completion via email. These look great on a profile, and might be a prerequisite to a job you're applying for. If so, move them to the top of your page.

Customize your URL: Create a custom URL to make your profile look professional and easy to share. A URL with your name looks much better on a resume or included in the signature of your email than one with a bunch of random numbers and letters. Customize your URL by going here and look for the link on the right-hand side of the page to modify the link.
Pro Tip: Don't forget about your company page! As important as it is to have a great personal profile, make sure your company's page is up to date and optimized as well. You can link your personal account with the company's with a tool like Zapier if you want to share their content with your personal network.
There is much more to be done on this platform, but you need to start with the foundation of a profile that highlights your accomplishments and skills. From here, you can connect with colleagues, join groups, and share content confidently. Of course, if you made a great connection during Dreamforce or any other business event, it's always best to reach out with an email or call. But make sure you've updated your LinkedIn first, as your acquaintance might want to look you up before they respond!
Want to see how Idealist Consulting uses LinkedIn? Follow our profile here.