Idealist Consulting's Commitment to Humanitarian Organizations
Salesforce has grown to be the largest nonprofit Customer Relationship Manager (CRM) in the world with over 30,000 nonprofits around the world use Salesforce today. From small human services organizations working in a single community to multinational NGOs and foundations, Salesforce.org provides tools to help organizations manage and measure their mission.
Moreover, the 1-1-1 model has provided access and impact to nonprofits that would not otherwise be possible.
Humanitarian organizations and Salesforce
What you may not know is that one of the first 50 nonprofits to utilize Salesforce.com was a humanitarian organization- American Himalayan Foundation (AHF), who began using Salesforce back in 2007. They were our client then, as they are today.
Organizations like AHF have trusted Salesforce for over a decade, making it the longest running platform for CRM development within the Humanitarian space. It should be no surprise Salesforce was Named 2019 Humanitarian Company of the Year by the Red Cross.
The power of the Salesforce platform is leveraging the experience and familiarity that Idealist Consulting brings to Humanitarian organizations.
Below is just some of the experience we bring to the table when working with humanitarian organizations.
Our experience working with USAID
In July 2011, our CEO and Founder Rob Jordan was a pivotal part of Project Palestine, a joint project between USAID, CARANA and Idealist Consulting to bring technical infrastructure to the region.
Idealist Consulting engaged in the training phase of the project, training Palestinian consulting firms on the implementation of Salesforce reuslting in capacity building of the local Palestinian tech inudustry.
The two week project took Idealist Consulting to the West Bank and the Gaza Strip, and was recognized by The Secretary of State's Award for Corporate Excellence (ACE). ACE was established by the State Department in 1999 to recognize the important role U.S. businesses play abroad as corporate citizens.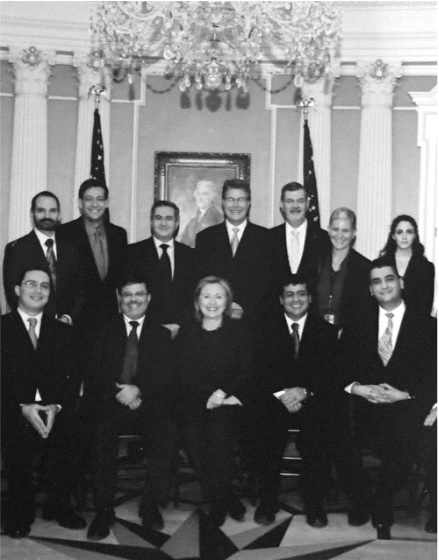 Our full experience working with Humanitarian causes
With varying degree of mission scopes and relief efforts ranging from refugees, disaster relief, poverty to capacity building.
Our work with grant and funding consulting
Five years ago Idealist Consulting helped develop a notable humanitarian organization, Airlink, through support of Salesforce. The project was one of the first of its kind supporting and strengthening public private partnerships (PPPs). This could not have happened without the financial support of the Salesforce Force for Change Grant. We supported them in the composition of their grant and provided counsel as to how to win the funding.  
Our people and Humanitarian organizations
Finally, humanitarian work is in our DNA: we have numerous staff that have humanitarian work experience, from Red Cross to Peace Corps to AmeriCorps.  
As a globally concerned citizen and business owner, Idealist Consulting CEO Rob Jordan remains committed to supporting socially responsible international development. Idealist Consulting is not just focused on doing well, but doing good. We provide nonprofits, businesses, and government with advanced technical solutions that help them run more efficiently.
Whether it is Salesforce consulting, custom development, or Pardot support, we provide thoughtful and ethical support.
Idealist Consulting is a certified B Corp, has implemented over 750 projects, is recognized as one of the original Salesforce implementation partners and has been a top-rated consulting firm on the AppExchange for six years running, and is endorsed by Gartner for high-speed, low-risk Salesforce deployments.
Looking to partner with someone who speaks humanitarian + Salesforce?
Over the years we have continued to work in the humanitarian space and we are deeply motivated by our clients' missions.  If you are interested in learning more about how Idealist Consulting can support your Humanitarian organization please reach out to us directly.