roundCorner Answers the Tough Questions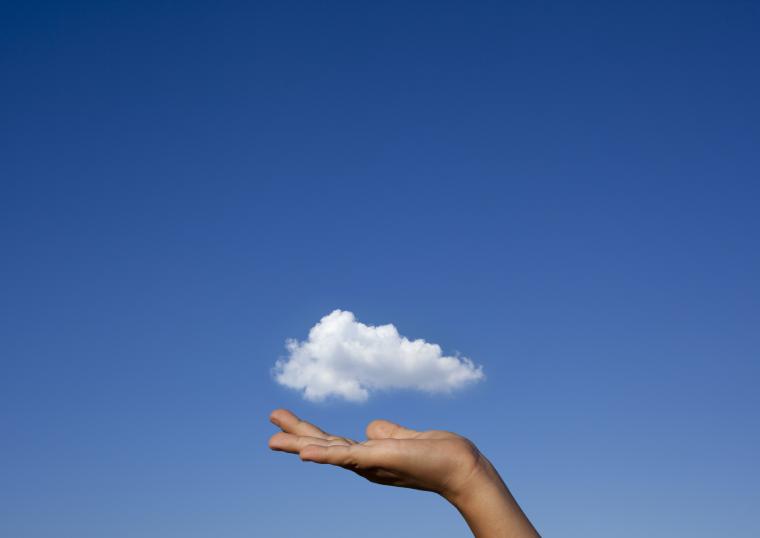 It's no secret that roundCorner has had a busy year, culminating last month with the release of NGO Connect in partnership with the Salesforce Foundation. It's been exciting to watch but there is also understandable confusion over what it all means for existing roundCause customers, Nonprofit Starter Pack users, and the consulting community that supports them. At Idealist Consulting we're not afraid to ask the tough questions, so we sat down with roundCorner President and Founder Dan Lammot to answer these questions directly. The interview proved educational and revealing.
roundCause and NGO Connect

Why did roundCorner have a booth at Dreamforce if it's become NGO Connect?
roundCorner has a deep relationship with the Salesforce Foundation, but roundCorner remains an independent company.  While our roundCause product is now sold exclusively by the Salesforce Foundation in North America as part of NGO Connect for NGO's and Advancement Connect for Higher Education Advancement organizations, we sell and support roundCause directly to organizations outside North America, and foundationConnect to Grant Making organizations around the world.    
The reason we invested in a booth at Dreamforce is because roundCorner is here to stay.  We are and will remain an independently managed company with a very close and carefully managed relationship with the Salesforce Foundation, and with Salesforce.com.  To fulfill our mission of changing the way people change the world, we will continue to evolve our product lines, support our partners and ensure all our joint customers experience success with Salesforce.  
Is roundCause built on the same platform as NGO Connect?
NGO Connect is a product sold exclusively by the Salesforce Foundation - it includes all the existing roundCause product components (managed packages) as well as components from the Salesforce Foundation, i.e. Enterprise Edition Licenses, Salesforce Support.  So roundCause is part of NGO Connect, but NGO Connect includes additional components that are value added and only available with NGO Connect.
Is roundCorner or the Salesforce Foundation in control of the NGO Connect product roadmap? Who is making decisions about strategic product developments?
roundCorner and the Salesforce Foundation are jointly in control of the NGO Connect roadmap.  roundCorner and the Salesforce Foundation product teams have a "One Product | One Team" mission.  The two teams work together evolving the roadmap for roundCause, NGO Connect, Advancement Connect, foundationConnect and NPSP.
From your perspective, NGO Connect is the best fit for which types of orgs?  
Right now, NGOC is best suited for organizations that have $5M or more of annual revenue, or smaller organizations that require a diversity of interoperable functionality out of the box - i.e. CRM, fundraising, event management, volunteer management.
Is there any financial benefit for rC to support NGOC? 
Yes, because NGOC includes roundCause, roundCorner is paid for sales of NGOC.  
foundation Connect

roundCorner has seemed extremely focused on roundCause and now NGO Connect, though it acquired foundationConnect earlier this year. Are there plans for the company to direct more attention to foundationConnect?
Yes!  Our strategy post acquisition of foundationConnect was to 1) maintain moderate sales momentum, 2) ensure the 70+ customers experienced continued success, 3) rebuild the existing .NET portal natively on Salesforce Communities and 4) fully integrate the fC business into roundCorner.  
I'm happy to report that since May 2014 when we completed the acquisition, we've achieved all 4 of the goals above and are now launching a new team that is entirely focused on rebuilding momentum in the Grant Making market.  The new Salesforce Community based Grant Applicant and Reviewer portal is incredible, and will completely change our ability to delight customers and decrease time to implement.  We're incredibly excited about how our foundationConnect business will evolve and accelerate in 2015.  
Will foundationConnect also come under the NGO Connect umbrella or will it remain separate and sold/supported by roundCorner?
We expect foundationConnect will remain separate from the NGO Connect umbrella and remain a product that is sold and supported directly by roundCorner.  
However, we are actively working to ensure interoperability between foundationConnect, NGO Connect and NPSP so that our customers can utilize both products concurrently.  We expect this work to be complete by the end of 2014.  
Training and support
roundCorner was selling roundCause with two highly knowledgeable sales staff, and the Foundation has 40 Account Executives not as familiar with the product. What is the plan to transfer product knowledge from roundCorner to the Salesforce Foundation to ensure continuance of a thoughtful, effective, product-driven sales process?
This is top of mind for the leadership at roundCorner and the Salesforce Foundation, and we know it will take some time to deepen product expertise across the Salesforce Foundation.  We have a jointly managed plan and are working daily with Account Executives, Sales Engineers, the Customers for Life Team, Product Marketing, Product and Support to build this knowledge and experience base.   Equally important, we believe the partners in our ecosystem - like Idealist - have always been and will always be critical in helping customers make the right choices before and during implementations.    
Will roundCorner be providing ticket and case support for NGO Connect users, or will that go through Salesforce.com support?
There are multiple levels of support.  First level free support direct from customers will go to Salesforce Basic Support with escalation to the Foundation.  Salesforce Premier support remains an options for customers.  roundCorner will continue to offer direct support to Partners through our Partner Success channel for enabled partners.  Finally, roundCorner continues to offer paid Managed Services and Support to customers.
If my org has recently implemented roundCorner do I now have NGO Connect?  If not, what is the path for converting from rC > NGOC?
No.  If you have roundCause today you'll be able to update your contracts at renewal with the Salesforce Foundation to transition to NGO Connect.  The only work required here is contractual - so that your org purchases the product from the Salesforce Foundation instead of roundCorner.  
Other CRM applications and NPSP
Do you feel that there is room for other CRM applications (ie DonorNation, Causeview, Affinaquest etc.) now that Salesforce seems to be primarily focused on NGOC? If so what is that place?
Absolutely.  Competition - both on and off of the Salesforce platform - makes all of our products and teams better, so we hope competitive and complementary products continue their efforts to support NGO's on Salesforce.    
Does rC have any influence over the development road map of NPSP?  
Yes.  roundCorner and the Salesforce Foundation product teams have a "One Product | One Team" mission.  The two teams work together evolving the roadmap for roundCause, NGO Connect, Advancement Connect, foundationConnect and NPSP.  However, NPSP is a community owned and supported open source product so its roadmap is and will always remain owned by the community.   
Where do you see the NPSP's place being in the ecosystem one year from now? Should we expect NPSP to eventually rival NGOC in features?
[Note: this response was modified slightly from the original​ answer to better reflect customer and NPSP realities.] The NPSP is core to the Salesforce Foundation.  Today the NPSP and NGOC are serving different segments of the market.  We are 100% committed to ensuring the sustainability of the customers that have offered us their trust thus far by using a variety of products on Salesforce.  How this manifests in each of our product lines is to be determined as we learn more from our customers and the market. There is a strong commitment for both NGOC and NPSP going forward.  We hope to continue to bring NGOC and NPSP closer together over time to gain efficiencies and to maximize innovation for all Salesforce customers. 
If you were to pick your favorite application that is not in the NGOC feature set, what would it be and why?
Classy - because I believe peer-to-peer fundraising has become an invaluable component of our customers' arsenal in supporting their missions.  
Will or has the developer team of the NPSP been involved with the design of the NGOC?
Yes! Absolutely! 100%  For months, our teams have jointly defined the NGOC roadmap and are collaborating on every level - including UX, feature design, architecture, and innovation.  
Ready to learn more about how you can use Salesforce to jumpstart your organization?