What to expect and how to prepare: Dreamforce '15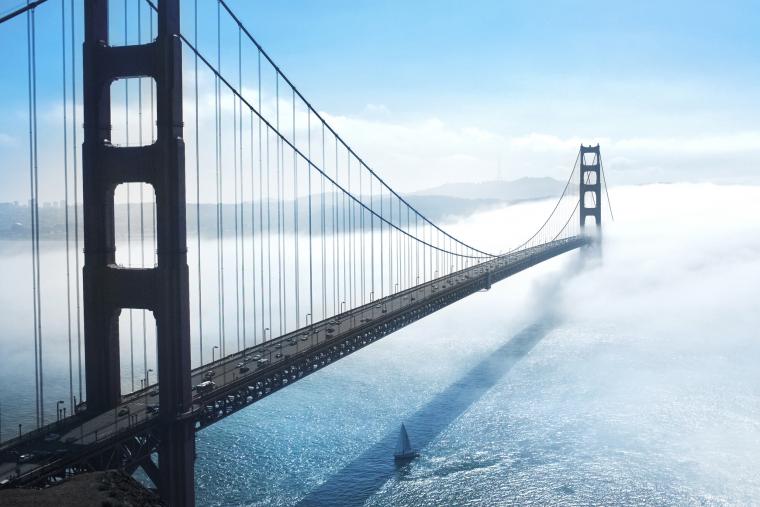 If you're the least bit involved with Salesforce you've heard of Dreamforce, and the buzz within the Salesforce community is reaching fever pitch. Dreamforce is Salesforce's annual conference in San Francisco where 150,000 customers, employees, partners, and developers come together to share knowledge, debut upcoming features, and connect (with an additional 7 million joining in online).
It's one of the biggest tech conferences in the world, and brings together thought leaders and industry trailblazers for a week of inspiration, innovation, and fun. However, it's no secret that the conference can be difficult to navigate. With over 1,500 sessions, dozens of keynotes, miles of walking back and forth between venues, and networking with all of those potential customers, coworkers, or employers, you'll need to create a solid game plan.
There are dozens of Dreamforce blogs and webinars out there--we've culled many of them to bring you the best of the best tips for making the most of your week.
Logistics
Hotels: If you don't have a place to stay yet, you'd better get on it! You'll be hard pressed to find much, but check forums for people willing to share rooms, and keep calling hotels to pounce on any cancellations.
Luggage: Leave room in your luggage for all of the swag, information, and books you'll pick up at the conference. Maybe bring an extra bag. You'll be collecting this stuff throughout the days, so don't forget to drop it all off at your hotel or Air B&B before your evening events.
Bring business cards, resumes if you're looking for a job, and make sure your LinkedIn profile is up to date. Leave your laptops in the hotel (or even at home); tablets, phones, and even old-fashioned pen and paper may be your best bet for taking notes. Wifi is everywhere (but sometimes slow), and while there are some outlets, consider bringing a power strip or a charger with an extra-long cord. A charger is a must.
On the last day of the conference, check out of your hotel in the morning and leave your luggage in their care or check it at Moscone; you won't want to be carrying it around all day. It may mean an extra trip back to your hotel, but it will be worth it.
Conference check-in: Try to check in as early as you can since you need your badge before you can attend anything. At check-in you'll receive your spiffy Dreamforce backpack (helpful for carrying all that swag) and photo ID (taken from your Chatter profile picture, so make sure it's up to date!).
Transportation: Salesforce provides free shuttle busses in between conference locations, but due to sticky San Fran traffic, it's often more efficient to walk. Of course, there's also week-long BART and Muni passes, and you can usually find someone to split an Uber or a cab with someone for getting to and from the airport. In general, most people choose to hoof it. Bring comfortable shoes (seriously), as you will easily clock multiple miles a day. Check out this map of the campus to help you plan routes in between sessions: it's a good one to bookmark.
Here are some estimated walking times between venues:
Marriott to Hilton: 10 - 15 minute walk
Marriott to Century Theaters: 5 minute walk
Intercontinental to Marriott: 10 minute walk
Palace to Marriott: 10 - 12 minute walk
Hilton to Palace: 15 - 20 minute walk
Moscone West to Hilton: 15 - 20 minute walk
What (not) to wear: Rather than business casual, think business comfy. You want to look good, but everyone understands that Dreamforce involves lots of walking, waiting, sitting, and standing. Don't even think about bringing high heels (or if you do make sure you have flats tucked in your purse for changing), and include layers for chilly nights and overly air-conditioned buildings.
Food and Parties: Typically lunch (and sometimes breakfast) is served as part of your conference pass at set times. There will be snacks and appetizers in the evening on the expo floor and at parties, but for your mental and physical health, plan on grabbing some favorite and energy-rich foods in addition to what they serve. Of course, one party not to miss during the week is our annual Engagement Party. It's dedicated to nonprofits and socially responsible businesses so you're bound to rub elbows with fascinating folks.
Conference Features
General info: Make the most of your resources, including reaching out to AEs and implementation partners, join the New to Dreamforce chatter group, and create a calendar with other attendees from your company to split sessions and make time for breaks. Consider making a list of people you'd like to connect with during the conference, and give yourself time after the conference to decompress, translate your notes, and share what you've learned with your team.
Social: Stay in touch by following @Dreamforce and @Salesforce, and monitor the hashtags #RoadToDF15 and #df15 for all the latest. You can also check Salesforce and Dreamforce Facebook pages for photo galleries and updates.
Sessions: The Agenda Builder is now live, and it will be the single most helpful tool in planning the best conference for yourself. Here's a great post on how to use the Agenda Builder. You can narrow the sessions by industry, role, and topic, but you'll still have tons of options to choose from. Popular sessions fill up fast so try and sign up ASAP. Also, if the one you absolutely can't miss fills up before you can register, about 25% of the final audience is accepted on a walk-in basis. If you're willing to spend time in line, you still have a shot. Many popular sessions will be repeated, and don't forget that session lengths vary (important for planning your schedule).
Here are our top picks for NPOs/Small and Medium Business attendees:
Tuesday 9/15
Wednesday 9/16
Thursday 9/17
(PS) AppExchange for Experts: Salesforce MVPs and Super-Users Share their Secrets presented by Salesforce MVP and Girly Geeks founder Geraldine Grey.
4:30-5:10pm InterContinental San Francisco Hotel, Ballroom A-B
Friday 9/18
(NPO) Hands On Training (HOT): Advanced Reports for Nonprofits presented by Salesforce MVPs Mary Pustejovsky and Beth Breisnes
12:00pm Hilton Union Square
*Many HOTS aren't on the agenda builder yet, but will continue to be added. Keep looking for more, especially if the ones you see fill up. There will be over 80 sessions led by experts. In Hands On Trainings, computers will be provided for you. For workshops, you'll need to bring your own.
Additionally, here's a link for more great woman-led Dreamforce sessions.
Training Opportunities and Classes: There's a pre-conference multi-day training available Saturday through Monday, and over 20 classes are being offered on the service cloud, marketing cloud, analytics cloud and Pardot. There will be 14 certifications available! Follow the Salesforce U Training at Dreamforce on the Success Community.  The price of tests and licensing is slightly reduced when you complete it here, so if you've been thinking about going for a certification, it might be wise to do so before the conference.
Foundation Zone (Marriott Marquis): This is where all of the nonprofit demos will happen (+70), and there will be 20-30 vendors from the consulting and solutions side that are nonprofit specific. Over 9000 nonprofits attended Dreamforce last year, and it's become the biggest nonprofit tech conference in the world. This is where our booth will be set up, so stop by, grab some swag and say hi! (We'll be in booth #4 in the front when you first walk in)
Keynotes: There are keynotes specific to industry and topic, with celebrities, and of course with Mark Benioff. Pick a few that interest you, and either get in line early to reserve your spot, or find a comfy spot in your hotel and stream it live (this is a great option if you need an hour of lower-key involvement). There will also be four channels of SalesforceLive streaming core sessions in case you can't get to the venue in time.
Aftermath
You're not going to be able to do, see, meet, or greet everyone and everything you set out to. Accept it and don't sweat it. Just relax, have fun, and make the most of what you can do. After you return home and are finally back to your normal schedule, schedule out time to review your notes, rehash highlights with your team, watch session recordings, and black out dates for #df16.
Stay in touch with our blog to get all of the updates after the conference and glean tips from industry experts.