Why Child Care Aware of Washington Felt Confident Migrating to Salesforce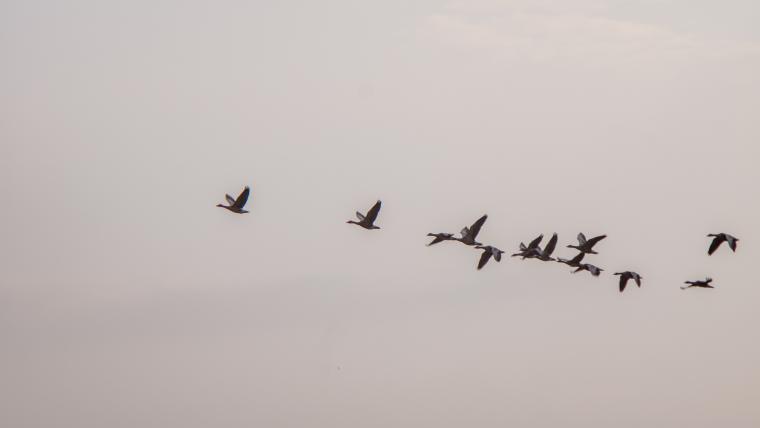 The Objective
Like many organizations managing a growing tech stack these days, Child Care Aware of Washington is no different. Child Care Aware of Washington is a nonprofit dedicated to making sure every child in the state of Washington has access to high-quality child care and early education. They manage several databases to help provide information and support to families seeking quality child care, child care programs wanting to improve, and effective policy making. Each database has its own purpose, different requirements, and users.
However, the database software Child Care Aware of Washington relied on was either based on a licensed platform or required a programmer for maintenance and development. Eventually, Karen Sampson, the Director of Data and Evaluation, started to think about how they could simplify the administration of their databases, reclaiming employee resources, time, and potentially money.
The Problem
Technology always requires some commitment of time to maintain and customize, especially when you're working with several different databases. Administrators at Child Care Aware of Washington were devoting a lot of time to system management and maintenance, the manual transfer of data between several systems, user training, and data management/reporting. They also had a part-time developer working on their custom-built scholarships management database, and it was sometimes impossible to export data from one system in a format compatible with other systems, like their accounting program.
Karen eventually realized that "For our nonprofit organization, there was no reason to try to be a software company." So, when the software for one of the databases they managed was bought by another company and they started to see quality issues, she started to look at replacing it with Salesforce. She could see that Salesforce might be easier to customize and maintain without having to rely on a developer.
The Solution
After contacting different Salesforce consultants Child Care Aware of Washington decided to partner with Idealist Consulting because of our history working with nonprofits and alignment with their mission.
The first project was pretty straight-forward and took only a few months to complete. Idealist Consulting customized their Salesforce instance while Child Care Aware of Washington migrated the data from their first database. When the project was complete, Karen and her team saw how much more simple managing and maintaining Salesforce can be, and it sparked something in them.
Months later, they decided to replace a second, custom-built scholarship-management database with Salesforce too. They came back to Idealist Consulting to ask for an assessment of what that project would take. Meanwhile, the national organization that managed a third database they relied on began hinting that organizations might be better served by better software. Child Care Aware of Washington began to think of Salesforce again. Karen contacted Idealist Consulting yet again to migrate these last two databases to Salesforce at the same time.
Karen says that with the first project, they were already "coming from a similar system so we had this really clear vision which meshed really well with what Salesforce does." But with the second two, she had a lot more questions. That's why completing an initial assessment to answer these questions made so much sense. Idealist Consulting helped lay out how this project would come together, what was possible, how much it would cost, and how long it would take to complete. When we delivered our assessment, those details helped Karen plan for and feel confident that her org could migrate two separate databases to Salesforce almost simultaneously.
The Results
By the time Child Care Aware of Washington's data migration to Salesforce was complete, Karen and her team felt ready and confident to use Salesforce. They employed Sandboxes to train staff, and as requests for further customization came in, Karen's team found it easy to accommodate their coworkers by leveraging Salesforce's point-and-click customization. 
Best of all, the transition to Salesforce freed up some of  Karen's team's time. "More integration, easier importing and exporting, a more intuitive user interface, and better front-end data entry quality controls has allowed us to put less time into the mechanics of administration (data transfer between systems, handling end user issues, data clean up, etc.) and more time into using our data for managing programs and effecting a more fluid continuous cycle of incremental improvement to all our systems."
Looking to make a transition to Salesforce but not sure what that will mean for your organization? Maybe it's time to talk to a consultant.