Winter '19 release: What we're excited about
The first Salesforce release after Dreamforce is always a big one– Salesforce rightly wants to keep up the momentum from their annual conference and deliver innovation and features that customers saw in demos and presentations.
But it can be tricky to tell at Dreamforce what is smoke and mirrors (meaning, years of development away) and what is actually going to make a difference in the typical user's experience.
While we have heard about Lightning for years now, the latest release, Winter '19, really focuses on how Lightning can improve user experience— hooray!
Here is what we're most excited about with the Winter '19 release:
Pardot has a new interface with the Pardot Lightning App
There's been buzz in the Pardot world for years now about Pardot becoming closer and close to Sales Cloud, and now we are finally seeing this in the releases. Effective immediately, you can move to the Pardot Lightning App and never have to log in to a separate instance again.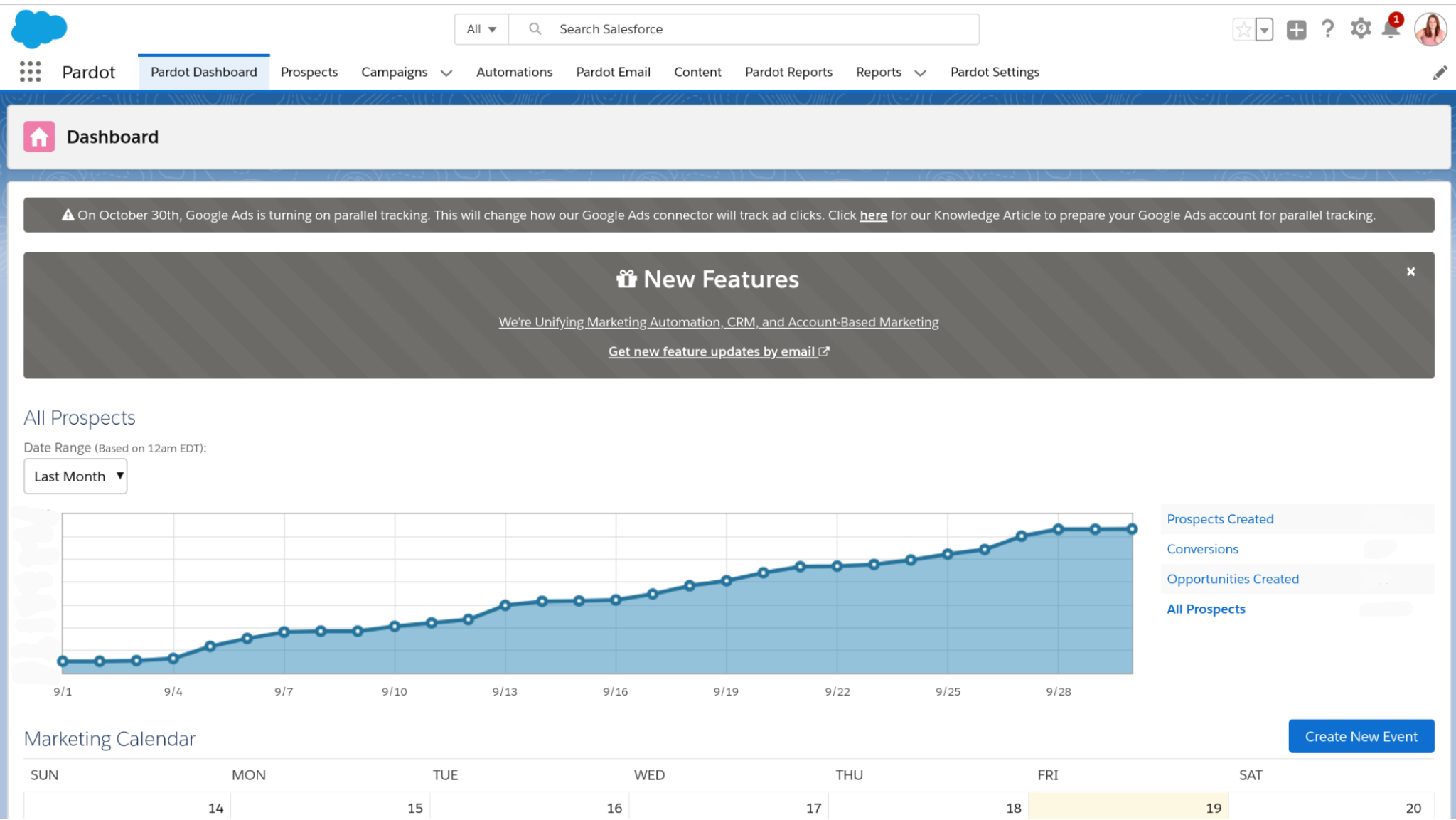 If you are already using Lightning in Salesforce, the Pardot transition is pretty quick and your Salesforce Admin can help with. If you're not yet on Lightning, this is all the more reason to migrate, and you definitely want to make this move before installing the Pardot Lightning App.
Salesforce Experience Cloud had lots of feature add-ons
For organizations who have been on Salesforce for a while or are coming to the platform looking for a way to engage their constituents or customers, Salesforce Experience Cloud is a great place to look. With Winter '19, Salesforce has made available some cool new features, including:
A native Content Management tab. If you have blog object or news object, you can create content right in Salesforce Experience Cloud.
New image grids. Now you can now control how many images are in a layout and keep them from stretching. Want to see an example? We used this feature in our latest Experience Cloud project, outlined in a case study here.
Additional filtering options in a search. Now you can filter by name, title, and more. You can create recognition badges. If someone is very active or helpful in Experience Cloud you can give them a badge, similar to Trailhead badges. It's a feature in its beginning stages but looks pretty cool.
User improvements to List views
With this release you have the ability to do several simple but powerful tasks through List views:
Assign a New Owner to Multiple Leads, Cases, or Custom Objects at One Time
Search List views
Share List views to groups or roles
Check out Salesforce Ben's round-up post for screenshots on this--it's straightforward stuff, but these are all tasks that can waste a lot of user time and it is great to see Salesforce focusing on user experience improvements.
Below is what the new Search List View looks like in Accounts in our own Lightning instance.

Quick search filters for Campaign Members
You can now easily filter your Campaign Members.
Here's what this looks like in our own Salesforce Lightning instance. We annotated the image to help guide you to finding the new feature.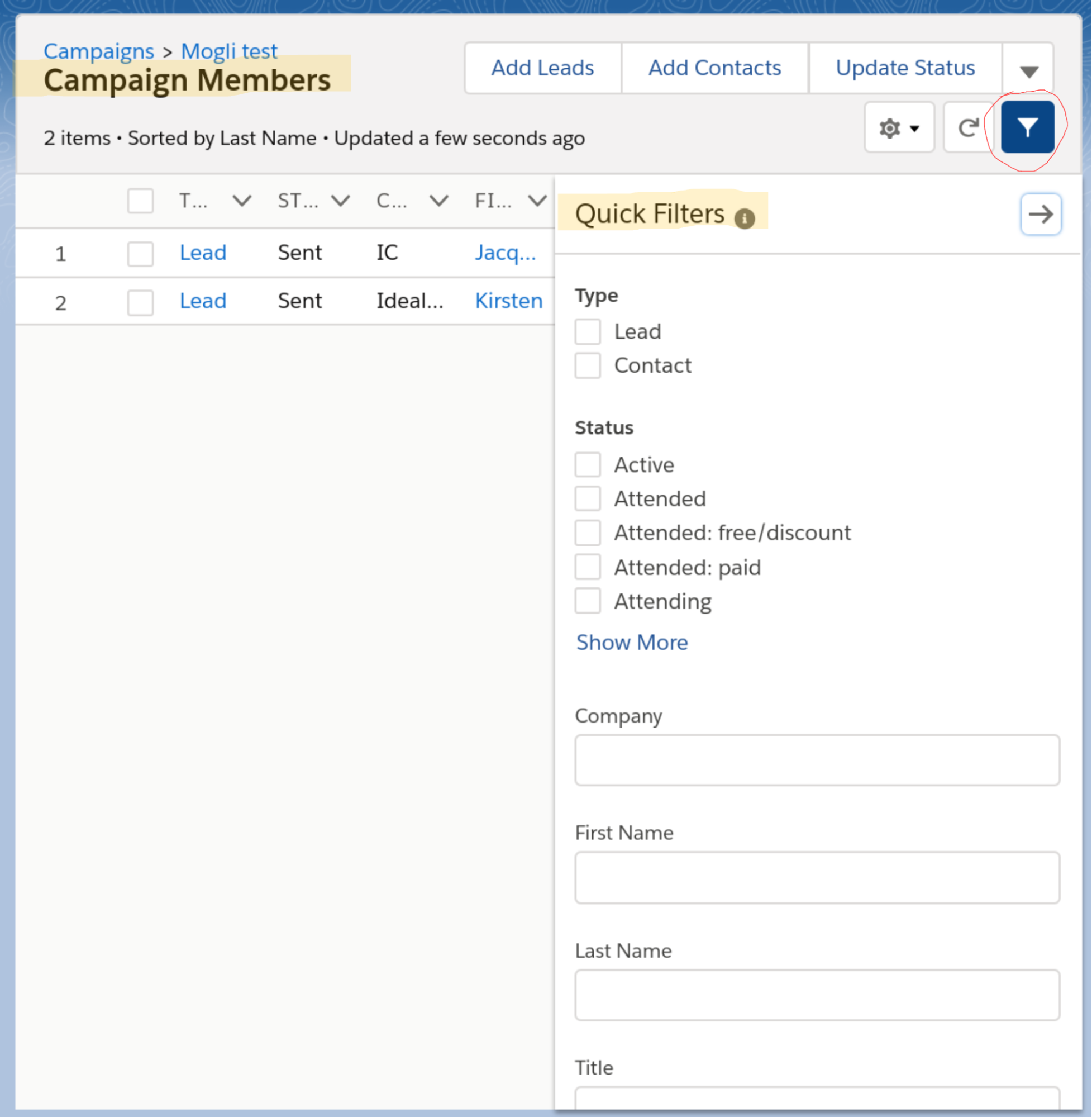 Visibility into who has opened your Salesforce emails
If you use Pardot or other mass email tools you have probably come to expect open/click data, but until this release, you could not see this with Salesforce emails. With this release you can see in the activity timeline who opens your emails, and when.

Check out the full Release Notes and Winter '19 Release Highlights Trailhead for much more.
In addition to the Salesforce release, Nonprofit Success Pack pushes new features and functionality every two weeks. Check out NPSP Release Announcements Chatter Group for all the latest.
 
Thinking about an upgrade to Lightning in 2019?
Better get a budget together! We've put together a whitepaper to help you do just this. Download your copy of our "How to budget for a Salesforce project" using the button below.