Your Salesforce project's total cost of ownership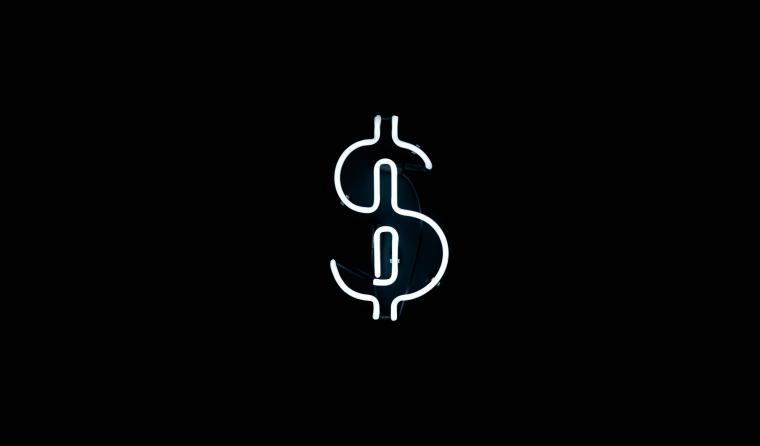 "What are your services going to cost?"
"What does this cover?"
"What about third-party apps? How much will they cost per user?"
We are asked these questions a lot. The upfront costs to purchase or acquire Salesforce for your organization are more than just the licensing fees. In fact, Salesforce is usually the easiest cost to figure out. This means you need to determine everything else when planning for your project. But what does that look like? We created this blog post to help you determine just that.
When planning for a Salesforce implementation and creating your budget you'll want to consider the total cost of ownership (TCO). Figuring this out will help your team determine not only budget for your Salesforce project, but also the short-term and long-term costs of the project.
Total cost of ownership = products + services + internal labor
Regardless of your tax status, all organizations need to consider each of these components when determining their Salesforce budgets and total cost of ownership:
Products
Start with Salesforce. You'll want to consider the edition of Salesforce that's going to work best for your organization. Enterprise is most common but you should evaluate what edition will support your usage.
If you're a very large organization with multiple departments that will eventually access Salesforce, you should seriously consider Unlimited Edition Salesforce licenses- you get all sorts of goodies, including increased data storage per user, a full Sandbox instance, multiple Partial Sandboxes, Premier Plus support, and more.
In addition to Salesforce licenses, you may need licenses for other applications. This could include a form solution, a payment processing solution, an email marketing solution, and more.
You'll want to break down these third-party apps into four categories:
Must Have - Critical
Want to Have - Medium
Nice to Have - Low
Future Phase - What's next
One of the biggest reasons people move to the Salesforce ecosystem is the ability to integrate third-party apps. Review how your users have taken to the apps you use and their general habits of adopting a new product. By reviewing user adoption, you can evaluate and prioritize your third party app selections.
Additionally, make sure you're not taking any technological steps backward in adopting this new platform, but don't leap too far ahead or your users will get left behind. We know, you're super excited about integrating all the apps with Salesforce but all in good time.
Other product-related costs to consider and explore are Salesforce data storage, sandboxes, Salesforce support, third-party app solution editions. Yes, you want to also consider what edition of your apps you choose. This comes up a lot! And yes, you probably need the Enterprise Edition of the app to integrate with Salesforce.
Other fees to consider include additional Salesforce licenses for your implementation partners as they'll need their own login, a developer sandbox license for development and testing in an isolated environment, and a license for an API user. An API user will be how your third-party apps sync with Salesforce so this license needs to be separate from a user who might leave your organization at some point.
Services
This is typically pricing by skillset for implementation partners. If you get a bid on the low end of this spectrum it's likely that your consulting partner is using less experienced or outsourced labor. If you see a high bid, the skill level is likely higher so you may need fewer hours to achieve the same result.
Additionally, it's necessary to note the more complex a project, the higher the project cost will be. We recommend going with a more experienced partner to help you navigate a complex project. Here is where you'll need to consider a partner's change management and data governance policy experience- the more the better on a complex project.
Ask yourself: After we go live, will we need ongoing support? Traditionally we see organizations need at least one more month of support. Consider this when planning your services costs section of your total cost of ownership findings. Additionally, if you are finding from your research into third-party apps in the Products section that you'll need in the next phase, you'll want to consider what additional support you'll need in that next phase.
Internal labor
These costs are from the many people inside your company that will be key to your project's success. Give a rough estimate of how many hours per week each of them will be involved in the research, implementation, and subsequent maintenance of your Salesforce instance. In some cases, you may even want to hire a new staff member to oversee your implementation and maintenance.
Looking for more information on your total cost of ownership to create a CRM budget? We've put together a whitepaper just for you. In this whitepaper, you will learn how to make a budget that considers not only software but also internal costs and ongoing maintenance plus how to convince your boss it's worth the investment.