Our Approach to Project Management
"As you navigate through the rest of your life, be open to collaboration. Other people and other people's ideas are often better than your own. Find a group of people who challenge and inspire you, spend a lot of time with them, and it will change your life." -Amy Poehler, Yes Please
Poehler's advice on collaboration, learned through the high-pressure world of TV comedy, rings equally true in the world of Salesforce consulting. Since 2006, we've used a collaborative process to find the right project management approach for our Salesforce implementation projects.
After 12 years, we've come to find a blended approach of project management styles produces the most successful projects. Our Project Management Methodology combines two very well known methodologies- Agile and Waterfall.
This blended approach allows us to take advantage of beneficial components from each methodology, instead of being limited to one methodology. Specifically, we're able to use the benefits from a planning-first perspective like Waterfall while combining the benefits of iterative building from Agile practices.
Here's a quick look at how our Project Management Methodology plays out over the course of a client's CRM implementation project.

Now we'll break down the different stages to show how we put this methodology into practice. Let's dive in.
The first stage: Discovery
The Discovery stage (where we clarify assumptions and expectations and learn more about your processes) is a good example of how we use a blended approach. Here we use planning components of a waterfall methodology along with discovery tactics from agile methodology such as user stories. To do this, we use a process called Story Mapping to fully understand what our clients do on a daily basis.
Story mapping is an easy, modular way to map out anything from a business process to how to bake a pie. It's a versatile methodology that shows a high-level process flow for how people get things done. Story mapping allows Idealist Consultants to gain an understanding of your business processes as it relates to your database.
First, we identify user types or personas and identify what they hear, say, do, think, and need. This provides a foundation for our story map. User personas can follow job titles at small organizations (Major Gifts Officer or Sales Representative), but that's likely too granular at larger organizations. While users identify what they hear, say, do, think and need we also start to identify current pain points and areas to add value for the user.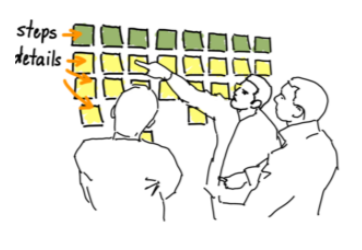 After we've identified personas and mapped activities for personas we start to collaboratively develop user stories. We recommend the user story process because it can help uncover the deeper meaning behind a flat requirements document. Simply putting requirements into user story format is missing the point.
The real reason that we create user stories with our clients is to come to a common understanding. One of the main products or outputs of our Discovery stage is to draft a set of user story requirements that encompass the whole scope of the project. Each story can leave room for more detailed analysis and additional conversations during sprints but should capture high-level goals. While the Discovery stage can at times be exhausting and overwhelming, the user story process helps the mood feel generally optimistic by giving an early tangible idea of how the CRM build will look.
The second stage: Build
This stage of the project, where we're translating what you do into the database architecture, is often the longest stage of the project. The Build and Map stage of our projects are supported by a tool our lead CRM Consultant Sara Metheny developed called the Idealist Story Navigator™, which lives inside your Salesforce instance. It houses your user stories, sprints, test scripts, and cases (feedback) submitted during User Acceptance Testing (UAT). In true agile fashion, your consultant team will likely lead you in several sprint cycles during this stage, iterating and building as we go. It can feel daunting and slow, but also predictable and enjoyable if you commit yourself to the process.
We use sprints to execute the build stage of the project as it requires the ability to be iterative and address details for user stories that may not have been captured during Discovery.
A sprint is a set period of time during which specific project work is completed and made ready to review. Sprint schedules can vary in time based on the number of user stories included in a sprint and the complexity of configuration required. Overall, sprints contain the same components of work: Configuration, Data Mapping, User Acceptance Testing, Bug Resolution, and Sign-off. Typically Sprints are managed with a 2-week timeline. Week 1 includes configuration and data mapping, and Week 2 includes UAT, bug resolution, and sign-off.
The third stage: Validate
The validate stage, where we confirm we're on the right track and continue training, is a nuanced stage that is very closely tied to the Build stage. This stage of the project is focused heavily on Bug Resolution and Sign-off. As you work through sprints you'll be signing off on configuration and approving for the final release to production. Anticipation is high at this point - the end is beginning to be in sight and everyone is busy and enthusiastic about the final result!
The fourth stage: Move
During this stage, we migrate your data using a waterfall methodology. Again, this is where the planning-first mentality of waterfall is extremely beneficial. We can't simply export your data from your current database and import it into Salesforce (as much as we wish that's how it worked!). Data migration requires substantial planning, data review, data mapping and transformation, test migration, and conducting the final migration. This phase can feel like a lot of waiting while consultants are busily working behind the scenes.
The final stage: Launch
The Launch stage of the project is when our client's users "go-live" with the new functionality we built. This is where you see your new system fully in action and help users get settled. It's important to take a breath and celebrate how far we've come here!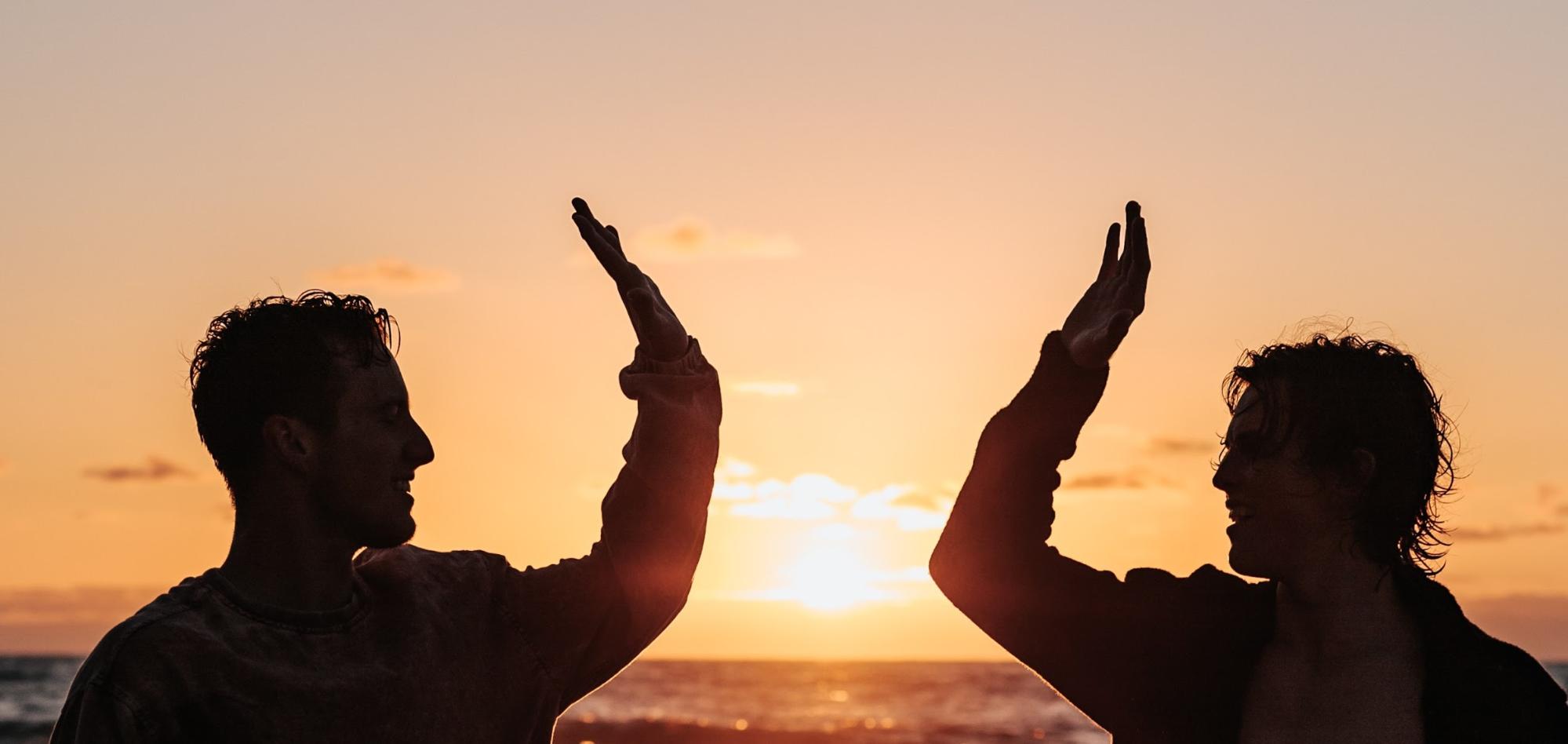 But the work doesn't stop there. During this stage we continue to support the project, working through any issues that may arise and plan additional phases to the project.
Continuous refinement of our project management approach
We are always looking to refine our process and how we engage with clients. To do this, we conduct a retrospective to wrap up our projects. This is where we discuss what went well, opportunities for improvement, suggestions, and remaining questions from either side.
We're constantly learning and refining our process to help clients and ourselves be successful. Part of this process includes sharing Salesforce inspiration and tips in our monthly Ideation newsletter. Don't be left out! You can sign up to receive our monthly newsletter below.