Our takeaways from Dreamforce 2017
Dreamforce 2017 has come and gone in a flash. It's hard to believe so much learning, adventure, and fun was packed into just four days. Now that we've made it back to the office and gearing up for the holiday season, we're unpacking all that was Dreamforce 2017.
Dreamforce 2017 by the stats:
Four days
170,000+ attendees
3,200+ sessions
13 buildings in downtown San Francisco
With so much going on, we wanted to highlight the top takeaways our app partners, clients, and friends should know about.
My-everything is becoming the new normal
The big announcement during Marc Benioff's keynote was that Salesforce is expanding its offering to your brand. Marc Benioff introduced five new offerings that allow you to personalize your experience with Salesforce.
 
myTrailhead lets you fully customize your trailhead experiences for every employee using your own branding and content.

myEinstein uses AI-powered apps that to help you gain valuable customer insights and deliver meaningful, predictive experiences to all customers.

myLightning gives you control to completely personalize Salesforce for your business, and for every user.

mySalesforce gives your company a branded Salesforce app (recently renamed from Salesforce1).

myIOT empowers you to connect every thing to Salesforce to create personalized experiences.
 
Artificial Intelligence is taking us into the 4th industrial revolution
The next revolution is upon us. As Marc Benioff outlined in his keynote, intelligence, specifically artificial intelligence, is leading the way. This is really evidenced by the personalization we are seeing Salesforce drive. With Einstein and myIOT, our world is changing around us to meet our needs with relevant and almost instant solutions.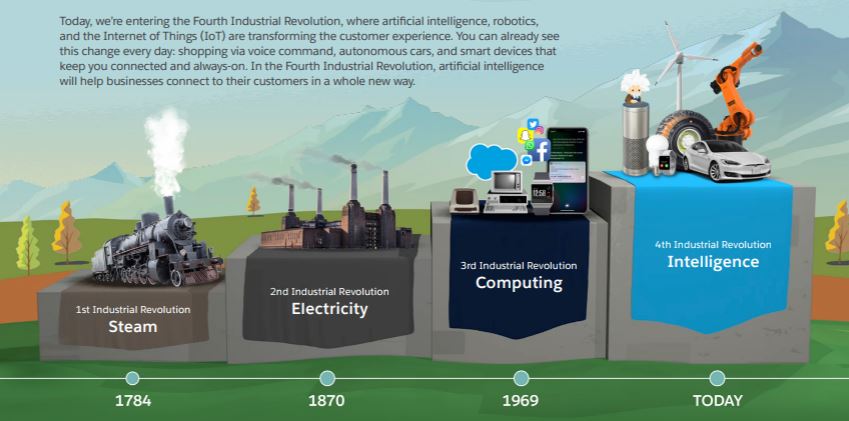 Pardot can be for all types of organizations including nonprofits
As devoted Pardot users, we were excited to see what Dreamforce had in store for Pardot this year. As we head into 2018, get ready for even better Pardot features and support. With sessions featuring well-known brands and organizations like Amazon and SPCAI (Society for the Prevention of Cruelty to Animals International), Pardot is flexing its muscles and proving it can help marketers of all sizes and organizations. A little bird told us to mark or calendars for February, when we can expect new email, campaign, and reporting features to arrive in Pardot.
Our client services team is on the right track
A humble brag; our services team was pumped to learn they are on the right track with client services. After attending multiple sessions on how Salesforce partners can improve their implementation services, we found we had come to the same conclusion as Salesforce that consulting partners should drive deeper connections with their clients. After learning this, we're more excited than ever to continue to help our clients grow with Salesforce this year.
We were also excited to learn that our new values aligned with so much of the Salesforce community. The feeling of "Ohana", or family, is strong.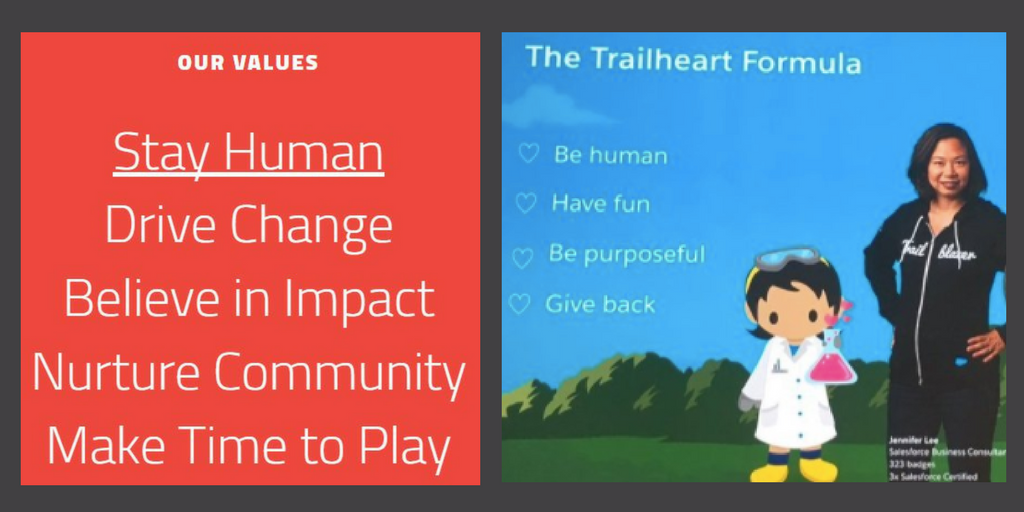 And last but not least, we still know how to throw a great party
With our news cycle being dominated by natural and political disasters, we believe it's more important than ever to celebrate the powerhouse individuals working at nonprofits and progressive businesses. Sometimes you just need to cut loose among friends. Our seventh annual Engagement Party did just this with a rousing call to action from our CEO Rob Jordan about removing barriers rather than creating new ones. And as the night progressed we kept it real with a breakdancing troupe, a packed dance floor, and connections old and new.
Shout out to our sponsors for helping us throw such an engaging and fun event: iATS Payments, KnowWho, FormAssembly, Scribe, Box.org, RallyBound, Cirrus Insight, ImpactFlow, and Mogli SMS.

Get ready for DF18
Go ahead, take a breather and give yourself at least an hour to think about this year's Dreamforce announcements can effect your day-to-day work. And then? Start thinking about next year - it's going to come up fast. With Dreamforce rotating between September, October, and November every year, there's a smaller time frame to make your reservations for Dreamforce 2018. If you're on the fence about going, we recommend you consider going. We hope to see you at Dreamforce 2018, September 25-28, 2018.
Did you attend Dreamforce 2017? Comment below with your favorite moment or takeaway.