Registration is open for The Engagement Party at Dreamforce!
Mark your calendars: September 27th, 2018. This is the night you'll find your people at Dreamforce, dance away all the stress, and leave the fluorescent lights of Moscone behind. It's the night of our legendary Dreamforce party, the Engagement Party.
Last year close to 500 nonprofit, progressive business, and Salesforce folks partied with us...and it's totally free for nonprofits and B Corps.
You're invited
Who: Nonprofits*, B Corps, Small-to-medium businesses, progressive organizations of all types, and Salesforce employees
*The Engagement Party is always free for nonprofits.
What: This is a party, through and through. Drinks are on us, dancing is strongly encouraged. 
When: Thursday, September 27, from 9 pm to late.
Where: Monarch San Francisco. This two story nightclub is on the corner of 6th and Mission, on the edge of the Dreamforce campus. Close enough to walk and big enough to accommodate your most adventurous dance-off. No Dreamforce backpacks or badges needed here!
Why you should attend our Dreamforce party
This is the time we celebrate idealists: those who look beyond what "is" and focus on what could be. This party is for those who want to make an impact for the better and celebrate all that "Ohana" is and can be. 
And, just like last year, all proceeds from the ticket fee will be donated to a local nonprofit.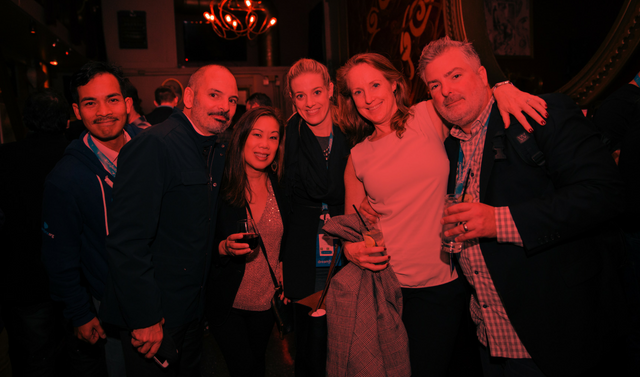 We can't wait to see you on September 27th at Monarch.
Do you work for a nonprofit and want a free ticket to our party? Just email us and we'll send you a discount code!