We've got your back with Salesforce Admin Support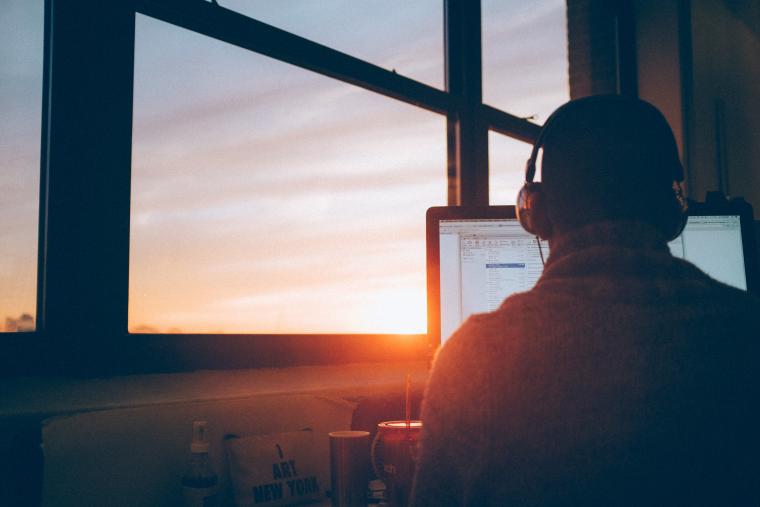 Everybody needs a little bit of help sometimes. And sometimes people need help with Salesforce every month on a recurring basis. Which is why we developed an ongoing support option for our clients: what we call Admin Support.
Often we have clients that arrive at our doorstep knowing they need Salesforce help but are unsure of what that help might look like.
They may assume they want to do a project with us. Projects, however, are typically time-bound, meaning they have start and end dates, and have defined outcomes, such as needing to migrate off of a legacy system and to build out a Salesforce instance to accommodate the needs of a development team. But not every engagement is a project. That's why we developed Admin Support, a way to engage with us on a recurring basis when you don't have a big project to tackle.
Who are Admin Supports for?
There are two types of clients we find that Salesforce Admin Support services help the most:
Those who want to continue to invest in their system over time. An Admin Support is not for those "something broke, I need to fix it fast" moments. They are for ongoing help and strategic planning.
Those who are looking to augment staff. An Admin Support is an opportunity for your organization to continue to integrate your database into your business processes, without having to invest in another employee. You could use this service to help you continue to build super users while also training the staff who are working alongside the consultant. You could also use it to identify user stories, which will help you continue to build out your Salesforce instance to address all the things that your staff needs to be effective.
Additionally, we find that Admin Supports can work for organizations with either of the following conditions:
Those that have heavily customized Salesforce instances that won't benefit from your standard call center help.
Those who have a set technology budget that needs to be spent over a specific time period.
Here's an example of a client who greatly benefited from an Admin Support
When the Washington D.C. Public Library Foundation came to us, they were seeking help because their previous database administrator had moved on to another job. The Development Director was new to the organization and found herself with limited organizational knowledge of their Salesforce instance.
Rather than hire a full-time Salesforce database administrator, she instead reached out to Idealist Consulting to augment her internal staff with a dedicated resource. Some of her needs included improved reporting, moves management configuration, 3rd party app integrations, and Salesforce training. Because she needed ongoing help with new tasks that would crop on a monthly basis, we agreed to get her a dedicated resource that could work with their team on a recurring basis under an ongoing support agreement.
Using an Admin Support allowed her to go back to what she does best, fundraising.
What else can you do with an Admin Support?
We see these contracts mostly used for additional ongoing support and staff augmentation. Here are two examples of clients who used Admin Support contracts in one of these ways.
Ongoing Support
The Nonprofit Coordinating Committee of New York (NPCC) worked with us to build a custom Salesforce Community for their members. After the initial buildout, we continued to work together through a Salesforce Admin Support because they knew they would need ongoing support. You can read more about their experience here.
Staff augmentation
CASA (Community And Shelter Assistance Corp) of Oregon used a Salesforce Admin Support contract to augment their staff and optimize their use of Salesforce. They had been using Salesforce for six years but they had a vision for improving their use of the tool. They engaged us to help with the optimization and then later as an additional Salesforce admin while they continued to work through their use of the platform. You can read their story here.
Who are they not for?
We don't always recommend an Admin Support, even if you might fit into some of the criteria listed above. Here's who they are not for:
An organization or admin who is just starting out with Salesforce
An organization that doesn't have time to learn or maintain Salesforce and just wants to offboard it to an outside consultant
Implementation projects
Small, one-off projects
Besides a brand-new implementation, we recommend all specific technology projects have another contract option we call a Tech Support. This contract acts as a retainer and is a bucket of hours to use towards one or many projects.
How do Idealist Consulting's Admin Support services work?
It's really quite simple! You have a dedicated resource on the bench waiting for you to reach out. We have project management tools that help you submit a need and keep track of the tasks as they are completed or in progress.
These contracts require a minimum of ten hours per month, with the hours being used towards regular, recurring meetings and the consultant completing your requested tasks coming out of those meetings. These hours are non-transferrable month to month, and they're use-it-or-lose-it, so we recommend planning ahead.
Why the set number of hours per month?
Ten hours a month might feel like a lot, but it's not if you take into consideration how this breaks down: mini-discovery sessions, understanding needs, building out Salesforce configuration, testing it, and going live.
Additionally, we make sure that each of these different pieces all have your buy-in and that it fits within your architecture in a strategic and thoughtful way.
We really see those ten hours as a minimum because technology is a creative process. If we find a solution that takes more time, we want to be able to follow through the completion of the project without adding stress or cutting corners. Of course, we will get pre-approval from you of anything that will take more than ten hours.
We have flexibility baked into our contracts just for this. We know we will both benefit when we continue to iterate and grow through collaborate together.
Finally, this time can be used by having a regular meeting with your consultant. We find holding these meetings can go a long ways towards ensuring you make the most of your time and accomplish your goals.
Our Salesforce Admin Support contracts are minimum 3 months. After the initial 3 months, the contract can be canceled at any time with one month's notice.
Not for you? We have four more options
We offer four other offerings to meet your Salesforce help and training needs. Below you can find a bit about each of our other offerings.
Tech Supports: these are great for when you need occasional support here and there. Maybe you only need help quarterly or are looking for help with busy seasonal work. Tech Support services include a contract that acts as a retainer and is a bucket of hours to use as needed towards one or many specific projects.
Projects: you'll use a Project when you are adding a new department or major use case into your Salesforce instance. For example, if you are expanding your services and in need of adding more large scale functionality to help you track this new service.
Implementations: If you've just purchased Salesforce or a tool owned by Salesforce, this type of contract is for you.
Optimizations: you'll use this type of contract when you have had Salesforce for a while and you want to refresh your instance to ease and improve user adoption and experience, upgrade to Lightning, or more closely align your instance to fit best practices.  
Additionally, there are many self-serve resources if you wish to educate yourself, and in some cases you may want to lean on Salesforce Premier Support.
How to get started
Start by reaching out to us using the Let's Talk button below. We'll start with a conversation about what your priorities are, why you're looking for support now, and what areas of your system you're looking to build out.
In addition to gaining access to our awesome team of caring and expert Salesforce professionals, you'll have quarterly check-ins with a non-billable Client Success person.
Ultimately, you have to find the support structure that works best for you. We like to think of ourselves as a high-touch, white-glove support experience. If that sounds appealing to you, reach out to learn more.